How to Get an Experian Credit Freeze
The simplest way to freeze your Experian credit report is using the online interface.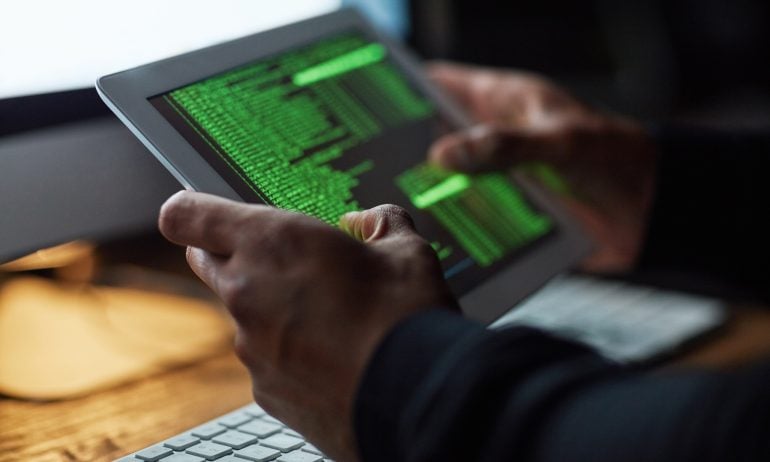 Many or all of the products featured here are from our partners who compensate us. This influences which products we write about and where and how the product appears on a page. However, this does not influence our evaluations. Our opinions are our own. Here is a list of our partners and here's how we make money.
If you don't anticipate needing to apply for credit in the near future, you should consider a credit freeze. It's the best way to prevent your credit report from being accessed by unscrupulous people.
If you freeze your credit, you'll still be able to use it as you do now, but you won't be able to apply for new credit without first lifting the freeze. That means if your personal data was compromised during a breach, no one else can use it to create a credit account, protecting your credit and saving you time and aggravation in trying to clear it up.
All three credit bureaus — Equifax, Experian and TransUnion — offer this option, also known as a security freeze, for protecting your credit.
There are several ways to freeze your Experian credit or get information about how to do it, and a PIN is no longer required. We'll take you step-by-step through each:
Freezing your Experian credit report online
You can freeze your Experian credit by going to its credit freeze page and either signing up to create an account or logging in if you already have one.
The Experian's freeze site looks like this: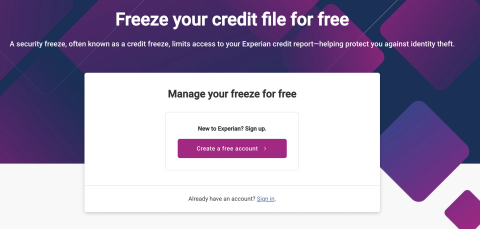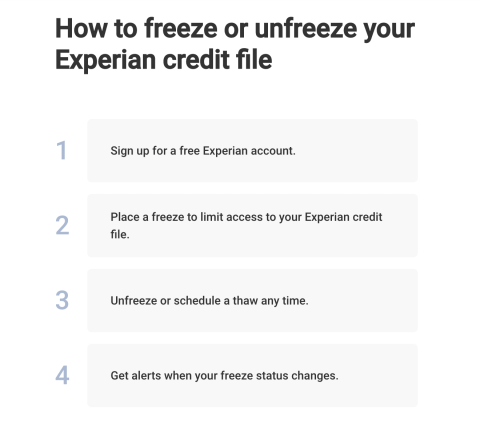 If you're signing up for an account, you'll need to input info such as your name, address, Social Security number and contact info.
If you already have an Experian account, just log in and then you can toggle between the "frozen" and "unfrozen" options for your credit report.
In August 2023, the Federal Trade Commission fined Experian $650,000 to settle charges that the credit bureau sent unsolicited marketing emails to consumers without a legally required notice of the ability to opt out. Those affected had created accounts to freeze or manage their credit reports with Experian. If you receive promotional communications in the future with no opt-out option, file a complaint with the FTC.
Freezing your Experian credit report via postal mail
If you prefer to use the mail, you can send your request to Experian Security Freeze, P.O. Box 9554, Allen, TX 75013.
Experian has information on its website that should help you figure out what information and documents you may need.
In general, you'll need to include your full name, Social Security number, birthdate, two years' worth of addresses, a government-issued ID card, such as a driver's license, and a utility bill or other acceptable proof of address.
Getting information about an Experian credit freeze by phone
If you prefer to get information about the process by phone, the number is 888-397-3742 (888-EXPERIAN).
You'll be asked to provide personal data, such as your Social Security number, full name, birthdate and recent addresses.
Once you request your Experian credit freeze
Because credit reporting agencies don't share data, except in the case of placing a fraud alert, you'll need to place a freeze at all three credit bureaus.
NerdWallet has step-by-step guides for freezing Equifax and TransUnion credit as well.