How to Request a TransUnion Credit Freeze
TransUnion requires that you set up a password-protected account before you can request a credit freeze online.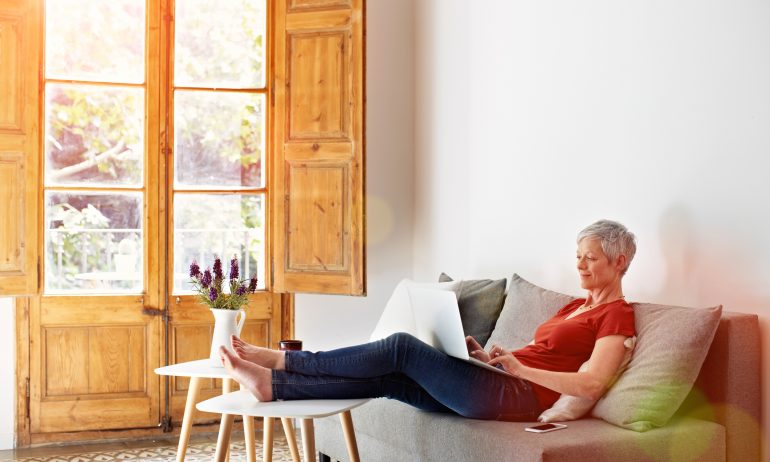 Many or all of the products featured here are from our partners who compensate us. This influences which products we write about and where and how the product appears on a page. However, this does not influence our evaluations. Our opinions are our own. Here is a list of our partners and here's how we make money.
The best way to keep fraudsters from using your credit data is to get a credit freeze.
Unless you know you will soon need to access your credit, a credit freeze, also known as a security freeze, is worth considering. But if you anticipate needing to grant access to your credit data frequently or soon — for instance, you're applying for a new account, job or apartment — a fraud alert may be a better option.
Credit freezes have to be set up individually with each credit bureau: Equifax, Experian and TransUnion. Lifting freezes also has to be done individually. Credit freezes and thaws are free.
All three bureaus allow you to do this online, by mail or by phone. Here's a step-by-step guide for freezing credit with TransUnion.
TransUnion credit freeze online
You will have to establish a TransUnion Service Center account in order to freeze your TransUnion credit online. You can also download and use an app if you prefer. You do not have to have a TransUnion account to place a security freeze by mail or by phone.
To open an account, or to freeze, you will be required to provide your name, the last four digits of your Social Security number, your address and birthdate.
Note that above the "I accept & continue" button is consent to send offers from TransUnion and partners. The default is yes. You will need to change it if you do not wish to receive them.
You will then be asked some identification questions, such as street numbers for past addresses, when credit accounts were established or approximate payment amounts on loans.
Important: While there are many monitoring products that can be purchased on the site, be careful to sign up only for the free credit freeze, if that is what you want. You should see references to a free freeze when you sign up.
You can choose a PIN, or have one assigned. You will need the PIN to unfreeze your credit file if you want to do it by phone or mail, not if you're unfreezing online. You can also request a new PIN online or over the phone.
With the freeze in place, you can still access your own file to check credit activity. You can check your free credit report summary from TransUnion on NerdWallet as often as you wish.
TransUnion credit freeze by postal mail
To freeze your credit by mail, send your request to TransUnion LLC, P.O. Box 160, Woodlyn, PA 19094. You will need to include your legal name, address, birthdate and Social Security number, along with copies of documents verifying your identification and address, such as driver's license, passport, utility bills, etc.
TransUnion notes that mail is the slowest way to freeze credit. Once a freeze is in place, you will get a randomly generated PIN in the mail.
TransUnion credit freeze by phone
Consumers may also initiate a freeze by calling 800-916-8800. You can complete the process using an automated system or opt to speak with an agent. Basic information — full name, any suffixes such a Jr., address, birthdate and Social Security number — will be required, and you may have to answer authentication questions as well.
Consumers who opt for the automated system will get a randomly generated PIN, but those who speak with a live agent will be able to choose, a TransUnion representative said.
Lifting a TransUnion credit freeze
Credit freezes must be lifted individually with each bureau. If you're making a single credit application — say, getting preapproved for a car loan or an apartment — you may be able to find out which credit bureau's data is used and unfreeze just that one, saving some time.
If unfreezing your credit online, you'll log in as you did to place the freeze. You will need the PIN if you lift a freeze by postal mail or phone.