Is My Credit Frozen? What to Do If You're Not Sure
A freeze will block approval of a new loan or credit card. Here's how to find out whether you have one in place.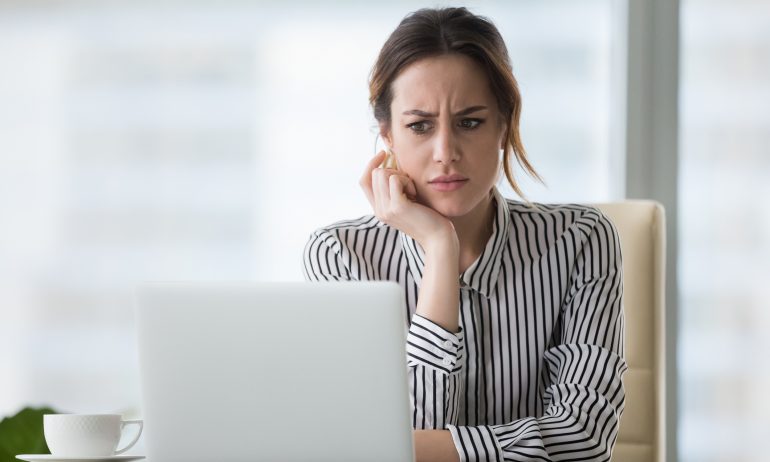 Many or all of the products featured here are from our partners who compensate us. This influences which products we write about and where and how the product appears on a page. However, this does not influence our evaluations. Our opinions are our own. Here is a list of our partners and here's how we make money.
For years, applying for credit has been a cinch, with approvals happening almost instantly. But now, if you've heeded expert advice and frozen your credit, there's a new step: unfreeze your credit.
If you apply for a loan or a credit card, forgetting your credit is frozen, your application likely won't be approved. That's because a credit freeze blocks anyone from accessing your credit reports, and a potential lender is unlikely to extend credit without a credit check. That means the freeze is doing its job.
Some good news: The failed application won't hurt your credit — there was no hard inquiry on your credit because your file couldn't be accessed. You'll just need to unfreeze and apply again.
Here's how to find out at each credit bureau whether your credit is already frozen.
How to check if your credit is frozen
Equifax: If you have a myEquifax account, that's the easiest way to check. When you log in at myEquifax.com, there is a tile on the upper right of the dashboard that indicates your freeze status.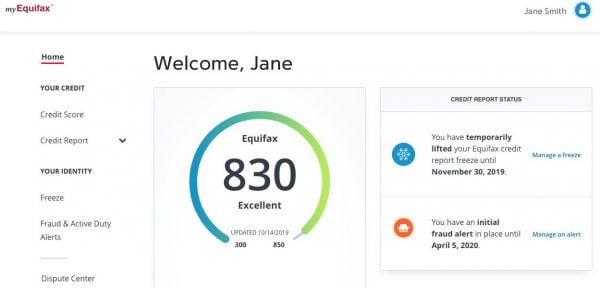 If you don't have an account, or simply would rather use the phone, call 800-349-9960 and follow the prompts to verify your identity. If your credit report is not frozen, you will only hear options for freezing it. If it is frozen, you will hear only options for unfreezing.
TransUnion: The fastest way to check is online at the TransUnion website if you have an account already set up. You'll need your username and password. When you log in, your account status appears at the top of the page. You can also add or remove a freeze once you've logged in.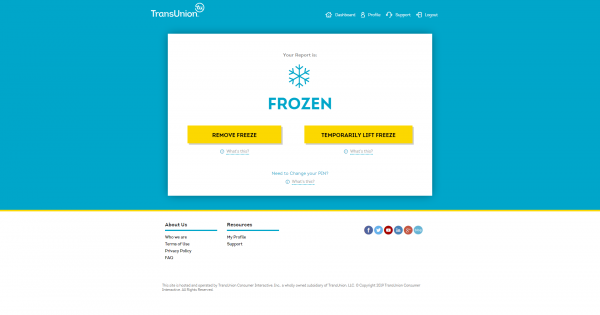 You can also call 833-395-6933. As with Equifax, you'll go through a verification process before you can get the information.
Experian: You can search online for Experian's "Security Freeze Center" page and select "retrieve my personal identification number (PIN)," says Rod Griffin, the bureau's director of public education. That takes you to a "Request your PIN" screen. "If there is a PIN available, we will be able to provide it," Griffin says. "If there is no PIN, we'll notify them that there is no record, and they will know their credit is not frozen." If there is a PIN, you can use it to lift your freeze. If it is already lifted, you'll get a message telling you that.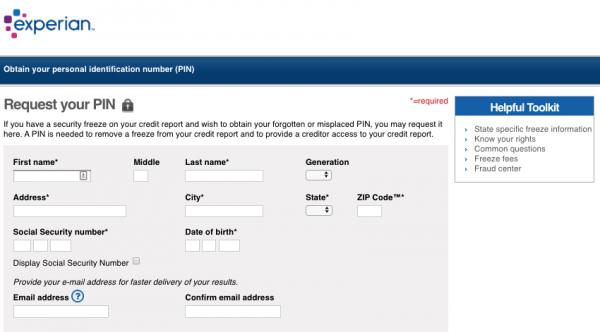 You can also call 888-397-3742 and follow the prompts. You will be asked for your Social Security number and ZIP Code. If your answers, plus the number you are calling from, identify you, you will be given the option to unfreeze if your account is frozen, or to freeze if the account is not frozen.
FAQ about freezing and unfreezing credit
Once you know if your credit is frozen, you have more decisions. We have some questions and answers that may help:
What are my options for unfreezing credit?
You can choose to lift the freeze for a specified period, and it will automatically be reinstated at the end of the period. You can also unfreeze permanently, but that leaves you vulnerable to criminals opening accounts in your name.
How long should I lift the freeze?
Credit expert John Ulzheimer recommends unfreezing your credit for a week for most credit card applications and loans. For a mortgage, leave the lift through your closing date.
How do I refreeze my credit?
If you lifted the freeze temporarily, your credit will be automatically refrozen at the end of the time period. If you permanently lifted the freeze, you can refreeze just as you would if you were freezing your credit for the first time.
Can I get approved with a freeze in place?
In general, you will not get approved with a freeze in place. Creditors routinely check your credit before making a decision on an application. If they can't see it, they won't approve. The exceptions: You might slide through if you don't have your credit frozen at all three bureaus, and the creditor checks the one where your credit is not frozen, or if you apply for a "no credit-check" product.
What if my mortgage closing is late and my credit refroze?
Most mortgage lenders recheck your credit just before closing. If your temporary thaw expires before then, you can unfreeze your credit and set a new date for the freeze to be reinstated.