Fed Has 'Moved a Long Way' — But Doesn't Promise Rate Hike Pause
The federal funds rate level is now 5% to 5.25%.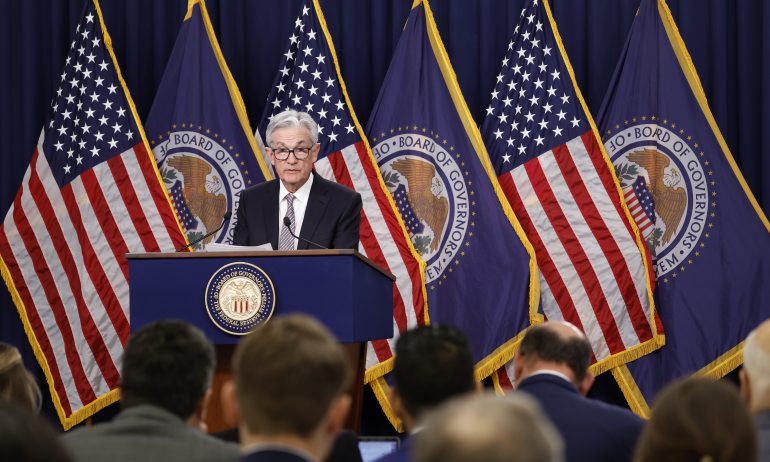 Many or all of the products featured here are from our partners who compensate us. This influences which products we write about and where and how the product appears on a page. However, this does not influence our evaluations. Our opinions are our own. Here is a list of our partners and here's how we make money.
The Federal Reserve announced a 25-basis-point increase to the federal funds rate Wednesday, bringing the rate level to 5% to 5.25%.
It's the 10th hike since March 2022. It's possible this hike could be the last for the near future, but the Fed has made no promises. At least, not explicitly.
During a news conference after the rate hike announcement, Fed Chair Jerome Powell said future decisions to raise rates would be "driven by incoming data" and determined "meeting by meeting." But he never committed to a forthcoming pause.
"I think we've moved a long way fairly quickly," Powell said when asked directly about pausing rate hikes at the Fed's June meeting. The Fed has raised interest rates 500 basis points in 14 months. "And I think we can afford to look at the data and make a careful assessment."
The rate hike was no surprise, even amid the failure of First Republic Bank and its purchase by JPMorgan Chase & Co. on Monday. It was the third such bank failure since March 2023.
The Fed raised interest rates so many times in more than a year in an effort to cool down a hot economy and get closer to its target inflation rate of 2%. The current inflation rate is 4.2% for the 12-month period leading up to March 2023, according to the most recent personal consumption expenditures price index, or PCE, published by the Bureau of Economic Analysis, or BEA.
Powell hinted multiple times that a pause on rate hikes could be possible, at least for a little while, so long as inflation remains on a downward trajectory. "You're going to want to see that a few months of data will persuade you that you've got this right," he said.
But Powell later reiterated the Fed's goal of lowering inflation to 2%. "Ultimately, we're not looking to get to 3% and then drop our tools," he said.
The last time federal funds rates were this high was in summer 2007, Fed data shows. By the end of that year, the Great Recession began. The outlook for a recession starting in 2023 still remains hazy.
Nerd out on financial news
A NerdWallet account is the smartest way to see the latest financial news and what it means for your wallet.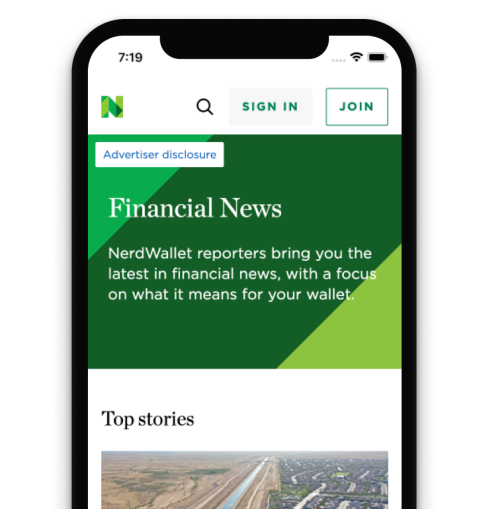 What's happening with the economy?
You've probably heard that a recession is coming, but the likelihood depends on whom you ask. Many experts predict a recession will start this year, while others aren't ready to call it. While 45% of chief economists say a global recession is likely in 2023, 45% also say it's unlikely, according to the World Economic Forum's 2023 Chief Economists Outlook for May.
For what it's worth, in late March, Fed economists predicted a mild recession in the U.S. starting this year. However, Powell struck a different tone this time around. While he said the tenor of May's Fed meeting was broadly the same as the previous one in March — as in, a mild recession this year — he, personally, had a different perspective.
"The case of avoiding a recession is, in my view, more likely than that of having a recession," Powell said before quickly adding that he doesn't rule out a mild recession, either.
It's true that inflation remains persistent. And economic growth slowed in the first quarter of 2023, compared with the end of 2022, according to the latest gross domestic product report, released April 27 by the BEA. Then again, the labor market is still tight, with hiring outpacing layoffs and quit rates remaining stable. However, Bureau of Labor Statistics data this week shows job openings declined in the first three months of the year. New job numbers from the BLS are due Friday.
"It wasn't supposed to be possible for job openings to decline by as much as they've declined without unemployment going up. Well, that's what we've seen," Powell said, adding that it remains highly possible that the labor market will continue to cool without seeing an increase in unemployment. "Now, that would be against history. I fully appreciate that, that would be against the pattern."
Meanwhile, the U.S. government hit the debt ceiling in January, but Republicans in Congress want to negotiate cuts before they raise the limit. A deadlocked Congress means the government is inching closer to default, which would, most certainly, hasten a recession.
While the Fed doesn't advise Congress or the White House when it comes to the debt ceiling, Powell pointed out that it's important that the limit be raised.
"We shouldn't even be talking about a world in which the U.S. doesn't pay its bills," Powell said.
Top photo by Anna Moneymaker/Getty Images via Getty Images