Prime Day, Competing Sales Offer First Shot at Holiday Shopping
July sales offer prices that rival Black Friday. With a little prep work, you can save money now and relax during the holiday shopping rush.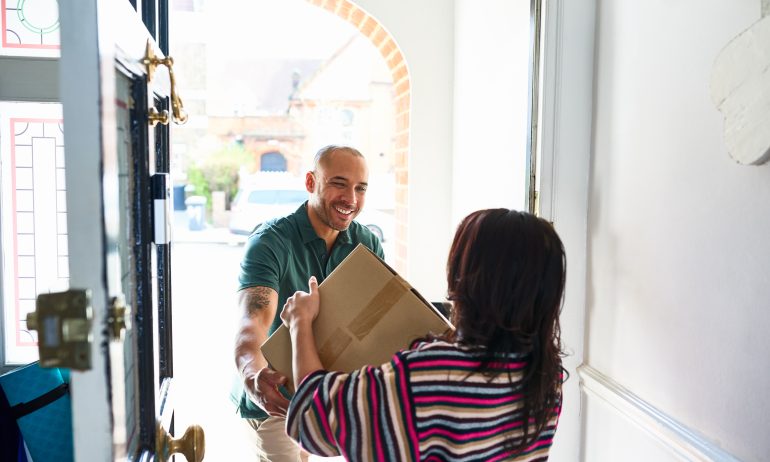 Many or all of the products featured here are from our partners who compensate us. This influences which products we write about and where and how the product appears on a page. However, this does not influence our evaluations. Our opinions are our own. Here is a list of our partners and here's how we make money.
Amazon has announced the dates for its ninth annual Prime Day sale: July 11 and 12.
As in recent years, there's a ton of hype around the sale, and for good reason. Prime Day deals rival Black Friday prices, according to NerdWallet's 2022 analysis. Like last year, other retailers are poised to compete with overlapping sales. Target's Circle Week sale runs July 9-15 and Walmart+ Week starts July 10.
Prime Day "has absolutely become its own phenomenon," says Claire Tassin, lead retail and e-commerce analyst at Morning Consult, a company specializing in global market research and survey data. Although summer sales have been around for a while as a way for retailers to clear out summer inventory and make way for fall and holiday shopping, "Amazon really does set the calendar at this point," says Tassin.
Last year, shoppers spent a record $11.9 billion during the two-day Prime event, according to data from Adobe Analytics.
There's some mystery as to what products and categories will see the steepest discounts at this year's sale. However, last year, the biggest discounts were for toys (15% off), apparel (12% off) and electronics (6% off), according to Adobe Analytics.
Here's how to make the most of this year's sales and get ahead of your holiday shopping.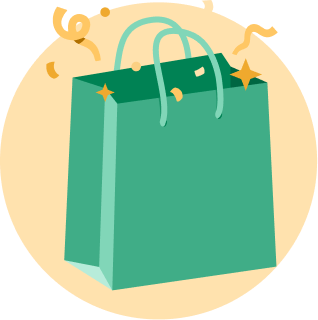 Shopping online just got nerdier
Let NerdWallet find the coupons, promo codes, and rewards every time you checkout.
Tips for making the most of Prime Day sales
While summer sales of this scope can feel overwhelming, you can use the time between the Prime Day announcement and the first day of the sale to create a shopping strategy.
Make a shopping list and set your budget
Start by building a list of things you want to buy your loved ones this year. If you have a holiday budget in place, now's your chance to check in and allocate how much money you plan to spend on each person.
Prime Day is also a time when many parents stock up on back-to-school supplies, according to Tassin. If you have kids, take inventory of what they'll need for the school year — such as a new pair of shoes, markers and backpacks — and capitalize on the sales.
Giving yourself time to assess what you already have can prevent you from getting caught up in the hype and save you money (and the hassle of returns) down the line.
Put items in your cart now, purchase on Prime Day
It's hard to know whether something is actually a good deal unless you do a little research ahead of time. Add items to a wish list or to your shopping cart to get a sense of the baseline price, then take a peek every few days to see if there are any fluctuations. Once the sale starts, set alerts for items on your list so you're notified when they go on sale.
You can use camelcamelcamel, a free price-tracking site, to monitor the cost of specific products sold on Amazon. Set up price-drop alerts to be notified via email when the price of a product falls below a certain point. The PayPal Honey browser extension works on Amazon, too. Use it to quickly to view the price history of a product sold on Amazon while browsing the site.
Shop now to get the style and model you want
Buying during Prime Day can save you from some of the issues that come up during Black Friday shopping — mainly, some items go out of stock in the color or style you want, or retailers stop stocking them to make room for newer models. Shopping in July ensures you get the exact product you want.
Plan to avoid holiday shopping 'promotion fatigue'
It might be hard to think about holiday gifting during the heat of the summer but, if you're organized, you might be able to beat "promotion fatigue" that comes with the onslaught of constant sales and advertising starting in October and lasting through the end of the year.
"Retailers are training consumers not to pay full price," says Tassin, who says the retailers' message is clear: "Why pay full price if a discount could be just around the corner?" The result is an environment where "a big sale has to be extra promoted and [have] extra deep discounts to stay relevant for people," says Tassin.
Use Prime Day to get competitive deals on holiday gifts on your list so you can tune out and enjoy the season later this year.
Factor in the cost of a Prime membership
While many of the details of this year's Prime Day sale are still under wraps, last year Amazon featured many "Prime Exclusive Deals" that were for members only.
Non-Prime members can join the club for $139 a year or $14.99 a month, or roll the dice with another retailer. If it's a popular product you're after, pop on over to Walmart or Target for the strong possibility of a competitive price.
Amazon does offer discounted Prime memberships for students as well as for recipients of Medicaid, Electronic Benefit Transfer and other government benefits programs.
Beware of impulse purchases
One thing that sets Prime Day apart from competing sales is the "lightning deals" that rotate each day — and sometimes each hour. Tassin calls these "exploding offers" because they have a short life span that "forces you to pay attention if you do want to participate."
But be wary: These deals not only have a time limit but also a certain number of units that are available to sell, both of which can create a false sense of urgency. The fear that the item could either sell out or the sale period could abruptly end can push you to make an impulse purchase.
While Prime Day brings some of the best deals of the year, let your budget do the talking. How you feel about your finances should impact how you approach shopping at summer sales.
"There's just a lot of uncertainty from consumers at the moment," says Tassin. Inflation and other economic factors, like the pending return of student loan payments, are things to consider when making your budget.