Smart Money Podcast: "Help! I Owe the IRS!"
Many or all of the products featured here are from our partners who compensate us. This influences which products we write about and where and how the product appears on a page. However, this does not influence our evaluations. Our opinions are our own. Here is a list of our partners and here's how we make money.
Welcome to NerdWallet's Smart Money podcast, where we answer your real-world money questions — in 15 minutes or less.
Check out this episode on any of these platforms:
This week's question is from Demi, who says, "I just did my taxes, and I ended up owing the IRS, which I really wasn't expecting. I know there were some recent tax changes, but I thought I was going to end up getting more back in my refund, and that obviously didn't happen. What are my options to pay off what I owe, and how can I prevent this from happening next year?"
Know where every dollar goes
Find ways to spend more on the things you love, and less on the things you don't.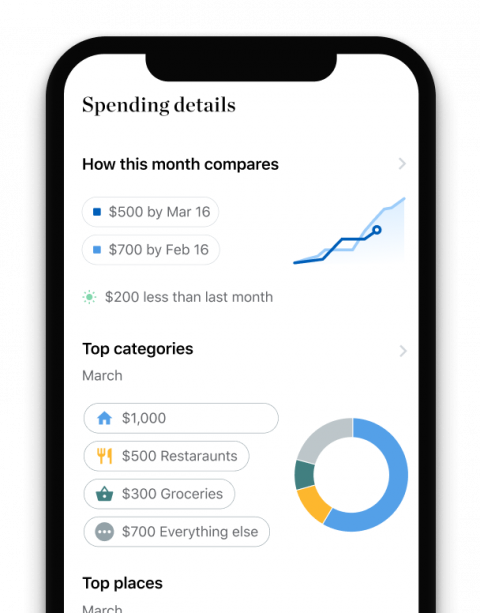 It can be tempting when you owe the IRS to run and hide, but don't. The failure-to-file penalties are much, much bigger than the penalties for failing to pay. Plus, the IRS has a number of payment options to help you pay off your bill over time.
One installment option is for people who can pay off their bill within four months. It's easy to sign up and there's no setup fee, but you can't owe more than $100,000.
If you need more time, there's a longer-term plan for those who owe less than $50,000. If you agree to automatic monthly payments from your bank account, the setup fee is $31 if you apply online or $107 if you apply in person, via phone or mail. Fees are waived for low-income taxpayers, generally those whose adjusted gross incomes are 250% or less of the federal poverty level.
The government charges interest and penalties on your unpaid balance. You may be able to save money if you have good credit and can get a 0% credit card offer. To make this work, you'd typically need to pay off the balance before the 0% teaser rate expires.
For those facing an unwelcome surprise on their 2019 taxes, there is a bit more breathing room because the federal deadline for filing and paying taxes has been pushed back to July 15 amid the coronavirus pandemic. But don't let that become an excuse to put off taxes altogether.
To avoid this situation next year, consider adjusting your withholding. If you're a W-2 employee — which means you work for someone else and get a W-2 form at the end of the year showing what you earned from your employer — you can have your withholding adjusted using another "W" form: the W-4. You can download the form from the IRS site or pick up one at your company's human resources department. There are calculators on the IRS site and at NerdWallet to help you figure out the right amount to withhold. You'll need to gather your most recent pay stubs and last year's tax return before you begin.
If you have a side gig in addition to your job, you should be withholding taxes from that money too, rather than planning to pay up at the end of the year. The IRS wants you to pay taxes as you earn the money. Fortunately, if you have a W-2 job, you can adjust your withholding at that job to reflect your side income.
The other alternative is to make estimated quarterly tax payments. That means you're calculating and sending in tax money every three months. That's what people who are entirely self-employed typically need to do.
If all of this sounds confusing or a lot of work, consider hiring a tax pro to help you.
Don't hide from the IRS. Failure-to-file penalties are much higher than failure-to-pay penalties, and you have options that can help you pay what you owe.
Work ahead to avoid a tax bill next year. Review your W4 if you're an employee and make estimated tax payments if you're self-employed.
Get help if you're confused or overwhelmed. A tax pro can make this a lot easier.
More about paying your taxes on NerdWallet: