Smart Money Podcast: What's Happening With Mortgage Rates?
Many or all of the products featured here are from our partners who compensate us. This influences which products we write about and where and how the product appears on a page. However, this does not influence our evaluations. Our opinions are our own. Here is a list of our partners and here's how we make money.
Welcome to NerdWallet's Smart Money podcast, where we answer your real-world money questions — in 15 minutes or less.
This week's episode focuses on mortgage rates: why they plunged and then soared, plus what the future might bring for people planning to buy a home or refinance.
Know where every dollar goes
Find ways to spend more on the things you love, and less on the things you don't.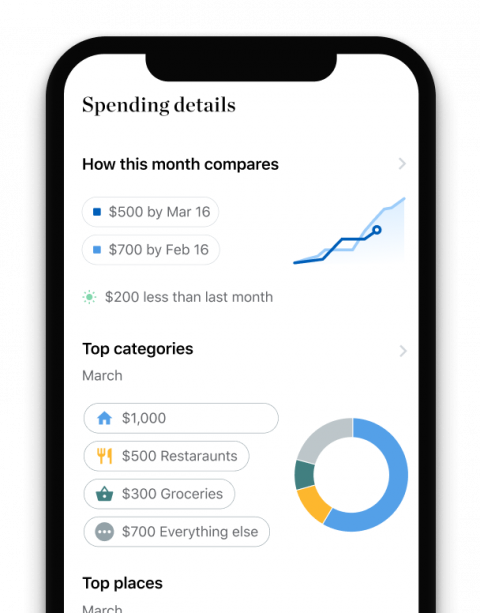 Mortgage rates are influenced by bond rates — specifically, the yield on government bonds. To understand what happened to mortgage interest rates, it helps to understand how bonds work.
The yield on a bond is the return an investor earns, based on its current price and its interest rate. A bond's yield moves in the opposite direction of its price. When demand for a bond is high, its price goes up and its yield goes down. When demand drops, bond prices fall and the yields go up.
In February, investors started getting nervous about the potential impact of the coronavirus outbreak on the economy. They started selling stocks and buying government bonds, which are seen as a safer investment. All this demand drove up the price of the bonds. Yields — and thus mortgage rates — dropped, triggering a rush of mortgage refinance applications as people tried to lock in the new low rates. Lenders were quickly overwhelmed by the number of applications, and so they didn't drop their rates as far as they could have simply because they couldn't handle the additional business.
In March, investors got even more scared. They started bailing out of both stocks and bonds so they could hold cash instead. Bond prices fell and yields went up, along with mortgage rates. Meanwhile, other interest rates fell, reflecting the Federal Reserve's cut in short-term interest rates and its efforts to shore up the financial system by adding cash.
Rates likely will drift down as lenders expand their capacity to process mortgage applications. People who want to refinance should continue checking mortgage rates and be prepared to lock in a good rate when they drop. They also should know why they're refinancing, so they can get the right loan. If they want lower payments, for example, a 30-year loan may be appropriate. A 15-year mortgage may be a better fit if they want to get out of debt faster.
People interested in buying a house may want to proceed with caution since it's not clear how bad unemployment will get as the economy grapples with fallout from the epidemic. Even for those whose job feels solid, it's probably smart not to stretch too much when buying a home.
Homeowners should consider applying for a home equity line of credit, if they don't already have one, to serve as a supplement to their emergency fund. It's important to apply while you're still employed, because a job loss could make getting credit difficult.
Know your goal if you're planning to refinance. The right loan depends on what you most want to accomplish: lowering payments, reducing interest, getting rid of mortgage insurance or getting cash out.
Don't rush into a home purchase. Real estate prices are unlikely to plunge the way they did during the 2007-2009 recession, but a struggling economy could put more jobs at risk.
Consider a home equity line of credit as a backup emergency fund. Apply while you're still employed and don't tap it for nonessentials.