What Do Workers Want? To Leave the Past Behind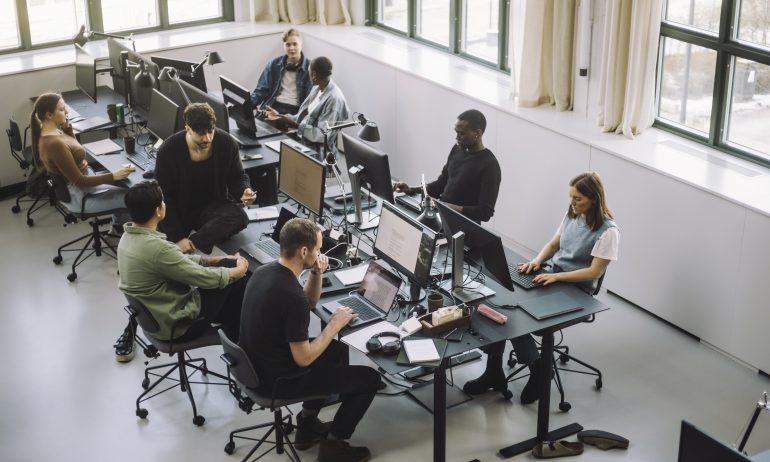 Many or all of the products featured here are from our partners who compensate us. This influences which products we write about and where and how the product appears on a page. However, this does not influence our evaluations. Our opinions are our own. Here is a list of our partners and here's how we make money.
Employer flexibility is crucial. But workers want full-time jobs, not gigs. They expect their pay to rise. And their mental health is also a priority. Most importantly, career development is top of mind.
Those are just some of the findings of a study released Wednesday by ADP Research Institute, which tracks worker sentiment worldwide. Even with the COVID-19 pandemic lingering, workers all over the world seem less concerned about contending with present challenges and are most focused on what's next.
"While flexibility and mental health are still recurrent — and I think permanent fixtures in the workplace — what is dominating this year's report is career progression," says Nela Richardson, ADP Research Institute's chief economist.
The study, "People at Work 2023: A Global Workforce View," found that workers still care most about salary and job security, but they care a little less about both of those than they did last year. Career progression was the standout, with 40% of workers saying it matters most in a job, compared to 23% in the previous year. Training and development also saw an uptick as an important factor in a job, increasing from 18% in the 2022 report to 23% this year. Enjoyment at work was another factor that saw an increase from 32% in 2022 to 37% in 2023.
"Workers now have their eye on the ball, on the ball of the next phase of their career," says Richardson. "We've gotten through that shock of the pandemic when people were just trying to grapple with this new world of work. Things have stabilized quite a bit, and now it looks like the global workforce has turned the corner … and is looking at 'how do I progress my career?'"
ADP surveyed more than 32,000 workers in 17 countries to find out employees' attitudes toward work. Here are some of other key trends.
Most workers expect salary increases
Worldwide, the majority of all workers expect their salaries to increase in the next 12 months.
A majority of U.S. workers (75%) say they expect their salary to increase over the next 12 months. The average expected increase over the next year is slightly higher at 6.7% than the average of actual increases in 2022, which was 6.5%.
It's not surprising for workers to expect a pay increase forthcoming since the majority of workers worldwide (62%) received an increase in pay over the previous year. The rises in 2022 averaged 6.4% — under the International Monetary Fund's global inflation forecast of 8.8%, which means, in real terms, workers received a slight pay cut.
But Richardson says the wage increase staying below inflation is evidence that a wage-price spiral is not at hand. A wage-price spiral happens when wages and inflation feed each other to the point where inflation rises out of control.
"People reported getting and expecting about the same amount of growth in their paychecks this year, and that is pretty much in line with the inflation amounts that we're seeing," says Richardson. "We're not looking at people thinking 3% or 2% [increases], as was the norm before the pandemic — it's now 6%."
Getting paid on time isn't a given
More than 4 in 10 survey respondents say they're "always, often or sometimes" underpaid, the survey data shows. And about one-third say they regularly experience other inaccuracies in payment such as a failed payment. Most workers (71%) are able to track the pay information online so they can keep tabs of whether they are being paid correctly.
Receiving incorrect or late payments is a global issue that hits lower-paid workers the most, says Richardson, and it can have damaging effects on their finances.
"It's really important to get paid on time," she says. "They may not have the liquidity, the funds to even go a few days without a paycheck."
Nerd out on investing news
A NerdWallet account is the smartest way to see the latest financial news and what it means for your wallet.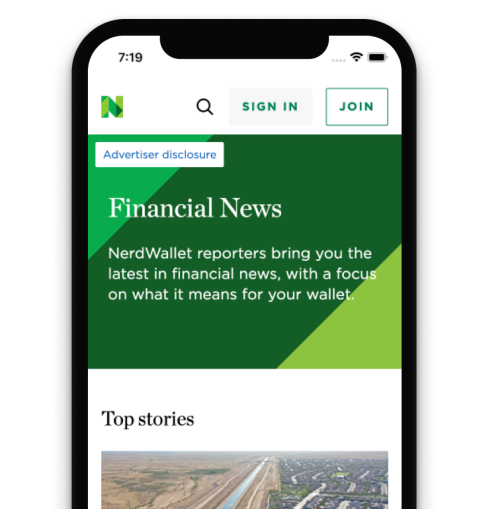 Gig work holds little attraction
Workers are less likely to trade their full-time jobs for the flexibility of gig work. That's because the alternative arrangements born out of the pandemic, such as remote and hybrid office-remote work, have stuck around. Workers who want flexibility can find it.
A third of workers in the U.S. say they have complete flexibility, while 27% say they have some flexibility between the workplace and home, according to the report. About 37% still say they are in the workplace every day.
"One thing that the gig economy doesn't match as well as is job security, which we know is important," says Richardson, adding that, as a result of more flexible work arrangements, they are no longer boxed into their immediate area.
"That changes the game," she says, adding that flexibility has broadened the definition of what traditional employment is.
Looking ahead, nearly one-third of workers say they believe remote work will become the norm in their industry. And 28% say their job will likely transition from a five-day workweek to four-day.
Workers are still stressed, especially in the U.S.
Stress in North America is the highest among any region, and yet workers are least likely to say stress adversely affects their work, the ADP report shows. There was a similar finding in Australia.
Richardson chalks it up to a return to cultural norms. "I think the type of stress that U.S. workers are confronted with might be part of it," she says. "It's frequent. North America seems to lead the world in terms of the amount of stress that they're experiencing."
A majority of U.S. workers (58%) say they feel comfortable talking about mental health at work. But workplaces in other countries are even more open about mental health such as Brazil (63%); China (65%); and India (71%).
"There has been this shift in openness, in talking about mental health and, really, in employers being more sensitive to mental health, and offering employees over the course of the pandemic more resources," says Richardson. Now that things are normalizing, we still want to keep the accessibility."
Overall, workers are optimistic
Despite years of living through a pandemic and a looming global recession, labor markets have remained tight and workers are reporting high optimism about the future. A whopping 90% of workers, globally, say they're satisfied with their jobs, the ADP report found.
Looking into the next year, workers around the world expect pay raises (62%); promotions (44%); bonuses (41%); increased skills training (40%); and increased responsibility (31%).
With the ravages of the pandemic largely over, it's time for workers to reposition, says Richardson. "You can see in this survey a lot of 'look toward the future' [sentiment] and not just being stuck in the drama and the issues that people were dealing with in the present."
Get started with budget planning
Check your current spending across categories to see where you can save