Fed Rate Hike: Here's What to Do
Step one: Don't panic. Fed rate hikes can impact your financial decisions, but they are no reason to act impulsively.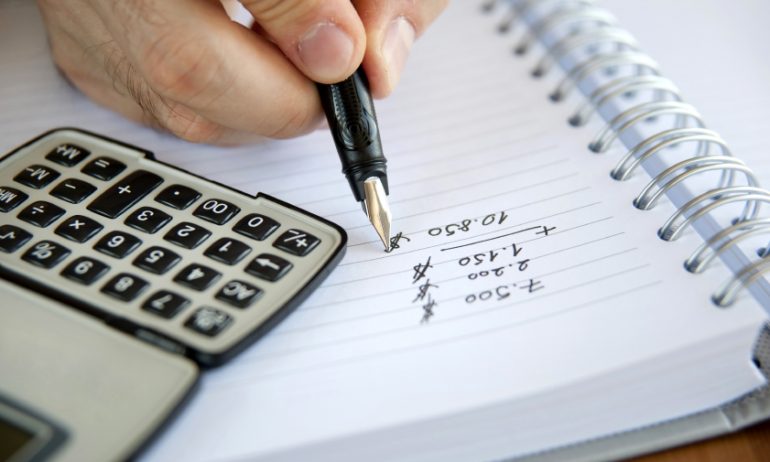 Many or all of the products featured here are from our partners who compensate us. This may influence which products we write about and where and how the product appears on a page. However, this does not influence our evaluations. Our opinions are our own. Here is a list of our partners and here's how we make money.
---
The investing information provided on this page is for educational purposes only. NerdWallet does not offer advisory or brokerage services, nor does it recommend or advise investors to buy or sell particular stocks, securities or other investments.
When the Fed announces it's raising the federal funds rate, it's usually all over the news. But as a consumer, it's often hard to know what you should do in response to a Fed rate hike — if anything.
What is the federal funds rate?
The federal funds rate, the rate banks charge one another for overnight loans, helps determine short-term market rates, as well as the interest rates borrowers pay on car loans, credit cards, personal loans and mortgages.
When the federal funds rate increases — which often happens in increments of a quarter of a percentage point — what consumers should do next depends on which side of the saving-borrowing divide they stand. For guidance, NerdWallet's in-house experts respond below to the most pressing questions from savers, homeowners, home shoppers, credit card holders and investors.
1. What will happen to my retirement savings?
Predicting the effect that the federal funds rate increase will have on your retirement savings depends a lot on your near-term plans for the money and what's in your portfolio. If a good portion of your portfolio is in stocks, you should expect to see your savings follow the trend line of the market. But given the widespread expectations that the Fed would raise rates at this meeting, it's unlikely the market will react in a panic this time.
"

A well-balanced portfolio that contains a diversified mix of assets can help investors sleep well through even the most raucous Federal Reserve Board meeting.

"
When a rate increase is expected, the effect on the overall market usually is already baked into stock prices, at least partially. It's reasonable to expect short-term stock market anxiety in response to the news, because Wall Street is notoriously easy to spook. But intermittent volatility in exchange for higher potential returns on your long-term savings is par for the course with stock investments. (Unsure on your strategy? See our guide on how to invest in stocks.)
2. Should I adjust my investing strategy?
Our advice for how to handle potential market turbulence remains the same as it always has been for long-term investors: Take a deep breath, don't make any sudden moves, and concentrate on the things you can control.
Here are some suggestions to keep your hands busy until business as usual resumes:
Revisit your original investment plan: Do higher interest rates change your long-term expectations for any of the investments in your portfolio? In the near term, they might, especially if you're invested in stocks, exchange-traded funds or mutual funds in industries that are in expansion mode — where the higher borrowing costs can hinder the ability to invest in future growth — or heavily reliant on consumers' ability to finance purchases (think homes and cars). But what about longer term? If your original investment thesis still stands, then stand by your choices.

Check your asset allocation: A well-balanced portfolio that contains a diversified mix of assets can help investors sleep well through even the most raucous Federal Reserve Board meeting. Find a quiet spot to review your retirement portfolio's allocation, but don't be too quick to move things around in response to any short-term blips.

Make the most of the money you need in the next three to 10 years: Don't forget to consider your short-term savings as part of your overall portfolio. Any money earmarked for upcoming expenses, such as the early years of retirement or a down payment on a home, should be invested in more predictable and less volatile investments than the stock market.

Take advantage of market volatility by investing when the market takes a hit: Running toward the wreckage with your money takes nerves of steel. But the rewards of following through on the first part of the "buy low, sell high" rule of thumb are often well worth it. You don't have to dive into the discount bin with all of your money at once. Adding to your positions over time, an approach known as dollar-cost averaging, is one way to reduce your risk.
Advertisement
Fees

$0

per trade for online U.S. stocks and ETFs

Promotion

Up to $600

when you invest in a new Merrill Edge® Self-Directed account.

Promotion

None

no promotion available at this time

Promotion

Get 6 free stocks

when you open and fund an account with Webull. Promotion ends 6/30/2022.
3. Will my savings account rate change?
With the past few rate hikes, annual percentage yields on savings accounts have gone up, mainly at online banks. For the most part, rates at brick-and-mortar banks have remained low.
A bank will typically look at how its competitors respond to a Fed increase. If others start raising their rates, that institution will likely feel compelled to stay competitive. That trend has played out at a number of online banks and some credit unions, pushing rates above 2% at some institutions for the first time in years.
That makes it important to keep an eye on your bank's APYs and compare them with those at other financial institutions. If you spot better savings rates elsewhere, you may want to consider opening an account with that bank. Chances are, this will be an online-only bank; not only do they offer higher rates, but they also tend to charge fewer fees than their brick-and-mortar counterparts.
4. Will my CD rates change?
Standard CDs are typically affected in much the same way that savings accounts are: Rates may go up gradually over time.
Some banks offer bump-up CDs that allow customers to request a rate increase if the bank's rates rise. In most cases, customers can exercise this option only once during a CD's term. These types of CDs usually have lower interest rates than fixed-rate certificates, and many have higher deposit requirements. Still, if you have one, keep track of your bank's rates. If they go up, ask your financial institution to adjust your rate accordingly.
5. Will the rate hike affect my mortgage?
Mortgage rates move up and down in response to market forces. The Fed has limited influence over the direction of mortgages. Sometimes mortgages rise after Fed rate hikes, sometimes they go more-or-less sideways and sometimes they even fall.
Depending on the type of mortgage you have, your plan of action can vary:
If you're already a homeowner with a fixed-rate mortgage, you're all good. Your rate is set.

If you have an adjustable-rate mortgage that's past the teaser rate period, keep an eye on mortgage rates and consider moving to a fixed-rate loan, especially if you intend to stay in your home for the long term.

Home equity lines of credit respond directly to Fed short-term interest rate increases. Some lenders allow you to convert all or a portion of your HELOC balance from an adjustable rate to a fixed rate. Or you could switch to a fixed-rate home equity loan from another lender. You could investigate both as options, or work to pay down the principal balance on your HELOC before rates move much higher.
6. Should I worry if I'm shopping for a home?
So many different factors go into buying a home — how much house you can afford, mortgage rates and home prices in your area, plus your family's needs, your job situation, the down payment and more.
It's hard to time everything perfectly. But if you're all set to buy, don't let modestly higher mortgage rates worry you. Proceed according to your plan. Although the long-term outlook seems to favor steadily rising interest rates, it will take a long climb before mortgage rates are back to their 47-year historical average of 8.1%. In the meantime, you'll be in the money with a home loan somewhere between 4% and 5%. Even a 6% mortgage is a significant discount compared to the historical average.
Yes, higher interest rates can affect your buying power. If rates move substantially higher, you might have to look at a lower price range. A home affordability calculator allows you to enter different home prices and interest rates and see how they would affect the monthly payment.
7. Will my credit card rates rise?
Expect your credit card rates to rise each time the Fed raises the federal funds rate. Interest rates on credit cards typically rise or fall with the prime rate, which is directly affected by the Fed's action. When the Fed has boosted rates by 0.25 percentage point in recent years, most major issuers have raised the annual percentage rates on their cards by an equal amount within a month or so.
If your rate is going up, you might not even hear about it from your credit card company. Although card issuers usually have to give you 45 days notice of an increase in your APR, there's an exception for increases triggered by a change in the prime rate. So keep an eye on the APRs listed on your credit card statements.
A higher APR on your credit card means it will cost more to carry debt, although that higher cost will depend on your balance. Your APR is a factor in how your minimum payment is calculated, so that could go up as well. Regardless of the effect in dollar terms, reducing your credit card debt is always a wise move.
NerdWallet staff writers Hal Bundrick, Tony Armstrong, Dayana Yochim and Anna-Louise Jackson contributed to this report.
Get more smart money moves – straight to your inbox
Sign up and we'll send you Nerdy articles about the money topics that matter most to you along with other ways to help you get more from your money.