Can You Return a Car?
You usually can't return a car you just bought. However, there are some exceptions and alternatives to consider.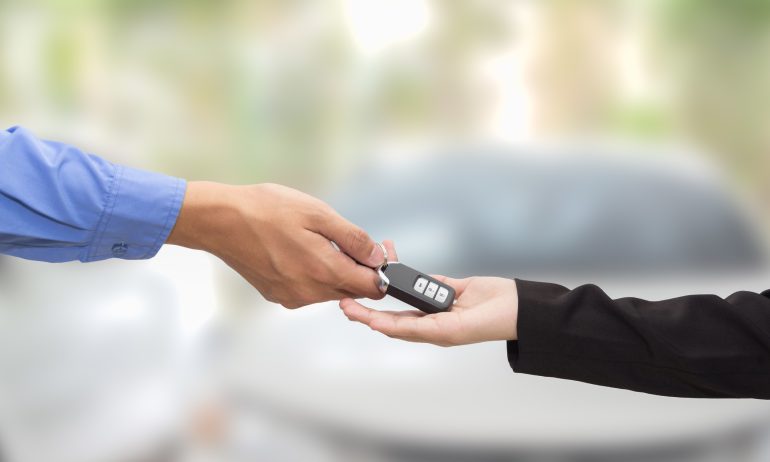 Many or all of the products featured here are from our partners who compensate us. This influences which products we write about and where and how the product appears on a page. However, this does not influence our evaluations. Our opinions are our own. Here is a list of our partners and here's how we make money.
In most cases, you can't return a car you just bought. Once you've signed the contract and driven off with the vehicle, the car legally belongs to you. It doesn't matter whether it's new or used, or whether you bought it from a dealer or in a private sale.
But in certain situations, you can return your purchase:
The dealer or online car-buying service you purchased from has a stated return policy.

You bought a contract cancellation option as an add-on.

You purchased a defective vehicle, known as a "lemon."
If the vehicle has a major defect, federal and state laws — known as lemon laws — can help you get a refund or replacement. If you are trying to return a used car, your best bet may be your state's consumer protection laws. Check to see what you're legally entitled to where you made your purchase.
When returning a car might be possible
It's unlikely you'll be able to return a car you just bought. But if that's an option, make sure you have all your paperwork when you make the return, and ensure the vehicle is in the same condition as when you bought it.
Here are some situations in which you'll be able to return a car:
There's a stated return policy
Dealers may offer a return policy, allowing you to return your car within a certain number of days and/or miles driven. This is your best bet — and the most hassle-free way — to return a car to a dealership.
However, dealers are not legally required to offer a return policy, and most choose not to. For new-car dealers, the math doesn't work in their favor. New cars usually depreciate once they're driven off the lot, and if the dealer were to try to resell a returned car, it would have to be sold as a used car at that lower price point. In general, returns are unlikely because processing one can be time-consuming for the dealer.
But if you bought your vehicle from an online retailer, return policies are the norm. Online retailers — those that allow you to complete the purchasing process from home, such as Carvana and Vroom — generally allow you to return vehicles because you can't take a pre-purchase test drive the way you can at a dealership.
You purchased a contract cancellation option
Some dealers offer a contract cancellation option, and they may be required to depending on the state they operate in. For example, California law requires used-car dealers to allow buyers to purchase a two-day contract cancellation option when the purchase price is less than $40,000.
You bought a 'lemon,' or a defective vehicle
If you believe you've purchased a defective vehicle, you may be protected by state and federal laws, also known as lemon laws. Your car's eligibility may depend on whether the vehicle is new or used.
Don't expect this to be a quick path to returning your car. There are strict requirements before a car qualifies as a lemon and you can get a refund or replacement.
For example, for a new car to be declared a lemon in New York, the manufacturer has to attempt unsuccessfully to repair your car at least four times, or you can't use your car for 30 days or more because it's being repaired by the dealer.
In most states, lemon laws do not apply to used cars. However, a few states offer used-car lemon laws, although each one has different criteria for what qualifies as a lemon. New York's used-car lemon law covers only cars purchased from a dealer, while in Massachusetts, a used car sold by a private party can qualify as a lemon if you can prove the seller knew about a defect but did not disclose it.
Check your state's laws to see what options are available to you.
When returning a car is unlikely
You likely won't be able to return your car if you have buyer's remorse or simply changed your mind about the purchase. There's no legal requirement for dealers to accept a return, and it's up to the dealer whether to grant your request.
You can speak to the salesperson you worked with to explain your situation, but you'll likely need approval from a manager or the owner for a return. Be polite and respectful when you ask.
If you want something different, a dealer may be more inclined — but has no obligation — to let you exchange the vehicle you bought for another one on the lot, especially if your original purchase was used. That way, they'll still have made a sale and you'll just need to pay the difference, if there is one.
If you bought a used car from a private seller, don't expect them to agree to a return. Private sellers typically want to get rid of their vehicle as quickly as they can, so it's unlikely they'll want to accept the return and try to line up another buyer.
To get the best deal and avoid getting ripped off, use pricing guides like Kelley Blue Book and Edmunds to determine the car's market value — what other people are paying — before you purchase it.
If you bought the vehicle from a dealership, you can present your case to a manager or the dealership's owner. Bring your pricing research, and remember to be respectful when you're having the conversation. They're not required to help you, but they're incentivized to maintain positive customer relationships. You can also ask the dealer to cancel unwanted extras that you purchased if you think you don't need them.
However, if you believe there was something fraudulent or deceptive about the transaction, you may have legal recourse. You should talk to the dealership first to see whether they can resolve the issue. If not, you can escalate the situation by contacting the state attorney general's office for assistance, filing a complaint against the dealer with an agency like the Department of Motor Vehicles or the Better Business Bureau and writing a bad review.
Additionally, you can hire an attorney to sue the dealership, although this can be time-consuming and costly. This is also an option if you bought a used vehicle from a private seller.
Your monthly payment is too expensive
Setting a budget should be the first step when you want to buy a car. You can use a car payment calculator to determine how much car you can afford. It's important to know how much you can spend before buying a car because your options are limited after you've made the purchase.
Here are some other options besides returning the vehicle:
If you want to keep the car, consider refinancing your car loan. You may be able to get a lower interest rate, which can help bring down your monthly payment.

If you want a more affordable car, ask the dealer whether you can exchange your car for a cheaper one.

If your financial problems are temporary, ask your lender whether you can skip a payment or two and have that added to the end of your loan.

If you have no other options, ask for a voluntary repossession. The vehicle will be resold, and you will have to pay the lender any remaining balance on the loan and any associated fees. This is a loan default, so it will remain on your credit report for seven years and negatively affect your credit score.
One alternative: Sell your car
If you can't return your car, consider selling it. New-vehicle inventory is still at historic lows, according to data from Cox Automotive. So you may be able to fetch a good price for your car on the used market — especially if you just bought it new or have a late-model used car.
You can try selling your car yourself or look into selling your car online. If you took out a loan to purchase your vehicle, make sure you are selling it for more than you owe because you will need to pay off the loan before you can transfer ownership.
Get more smart money moves – straight to your inbox
Sign up and we'll send you Nerdy articles about the money topics that matter most to you along with other ways to help you get more from your money.