Car Payments Out of Control? Retake the Wheel

Many or all of the products featured here are from our partners who compensate us. This may influence which products we write about and where and how the product appears on a page. However, this does not influence our evaluations. Our opinions are our own. Here is a list of our partners and here's how we make money.
Maybe you lost your job, bought too much car or got into a loan you just can't afford anymore.
No matter why your car payments have become unaffordable, it's important to know what to do. Moving fast can help you avoid missing payments or having your car repossessed. Ideally, you'll be able to rework your car costs to better fit your budget.
Here's what you can do to retake control of your car payment.
Talk to your lender before missing a payment
If you're on the verge of missing a payment, contact your lender right away. It may be willing to cut you some slack, says Jeff Huang, sales supervisor at Westlake Financial Services, a national auto financing company based in Los Angeles.
"Communication is really critical. Talk to your lender, and they'll likely want to work with you, especially if you're a loyal customer," says Huang. "They don't want to take the car back."
Explaining what's preventing you from making payments might make your lender more sympathetic, Huang says. The lender may then allow "forbearance," a period of time in which you can skip or make reduced payments.
Or, the lender may extend the number of months you'd make payments. This reduces the monthly payment, but in the long run, you'll probably pay more in interest. However, it's better than damaging your credit with a repossession.
Other possible solutions depend on your situation, so you'll need to pull a few numbers:
Your car's value. You can find out how much your car is worth with an online pricing guide.

How much you owe. Your lender can tell you your payoff amount.

Your interest rate and loan term. Check your loan statement or ask your lender for the interest rate and how many months you have left on your loan.
If you owe less than the value of your car, you have positive equity and you'll have more options, like downsizing or refinancing. If you owe more than your car is worth, you have negative equity, which can make it trickier to get out of an unaffordable loan.
Your Car-Buying Cheat Sheet
Get Nerdy quick tips on how to streamline the car-buying process even before you hit the dealership.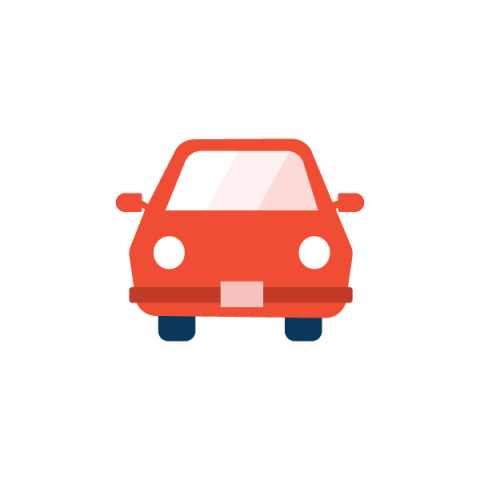 Work to find a long-term solution, and be realistic about how much you can afford.
If you have positive equity you can:
Refinance. Shop around for the lowest interest rate by contacting credit unions, banks or online lenders to refinance your loan. Use an auto refinance calculator to see how much you'd save with the lower rate or a longer term.

Downsize. You could trade in your car or sell it directly to a dealer to easily get out from under high car payments. Use the equity in your current car as a down payment on a more affordable vehicle. You might even consider buying a cheaper used car with cash so you won't have a monthly payment.
If you have negative equity you can:
Catch up and downsize. Use cash, or take out a small loan, to pay the difference between the car's value and what you owe. You can then sell your car or trade it in for a more affordable ride. It's also possible to trade in a car with negative equity, but you'd still need to cover the difference.

Find savings elsewhere. To free up some room in your car budget, consider shopping for cheaper auto insurance. This won't lower your car payment, but you could apply the savings toward your loan.

Talk to your lender. If you're upside down on the loan, but need to keep the car, your lender may work with you to find options.