Discrimination in Car Sales: Here Are Tools to Help Buyers
Discriminatory practices can make car-buying more challenging for some minorities. But there are steps consumers can take to protect themselves.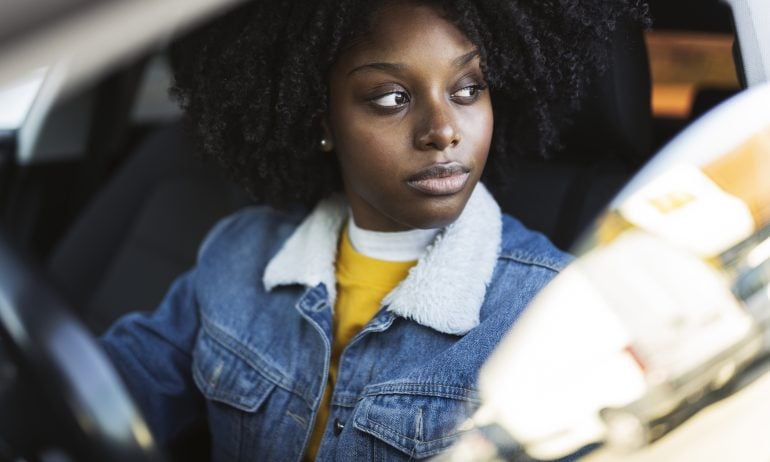 Many or all of the products featured here are from our partners who compensate us. This influences which products we write about and where and how the product appears on a page. However, this does not influence our evaluations. Our opinions are our own. Here is a list of our partners and here's how we make money.
Buying a car in the current auto market remains more difficult and expensive than it was pre-pandemic. Although some aspects of the industry are beginning to recover, sky-high car prices and soaring interest rates persist.
Within this still turbulent market, buying a car can be even more challenging for minority consumers due to discriminatory practices that have plagued the car industry historically and continue to affect buyers.
For example, the 2021 Racial Discrimination in the Auto Loan Market report from the Consumer Financial Protection Bureau (CFPB) showed that Black and Latino consumers are more likely to be charged higher interest rates and have lower loan approval rates even when they have similar or better credit than their white counterparts. And similar forms of discrimination can occur during other parts of the car-buying process.
"Buying, paying for and owning a car is riddled with structural racism," says Erin E. Witte, director of consumer protection for the Consumer Federation of America. "There has been research about almost every aspect of auto ownership showing that it is more expensive for consumers of color."
As delinquencies on auto loans rise among Americans, discriminatory pricing and inequitable financing can lead to larger monthly payments and can put disproportionate strain on certain borrowers and car owners.
Price discrimination in the auto industry
Price discrimination is a strategy where sellers charge consumers different prices for the same product. This pricing strategy is used across various commercial industries, including the auto industry.
For example, dealers set prices based on MSRP, or manufacturer's suggested retail price, but do so independently of their affiliated manufacturer. This means that they can assign prices that are exceedingly higher than the MSRP or charge buyers different amounts for the same car.
In addition to dealer markups, dealers can use price discrimination strategies in the form of fraudulent junk fees, unnecessary and overpriced add-ons or deceptive marketing practices, among others.
While not all dealers engage in such practices, research shows that these tactics affect Black and Latino car buyers disproportionately.
A study from the National Consumer Law Center found that average markups for service contracts were higher for Hispanic consumers than for non-Hispanic consumers in 44 states in the U.S. The study also found that pricing for other dealer add-ons like gap insurance or window etching were inconsistent and arbitrary.
"Dealers have charged [Black and Latino consumers] more for add-on products and services, and dealers have targeted consumers of color by selling them add-ons at a higher frequency," Witte says.
To combat this, the Federal Trade Commission (FTC) has proposed rules that ban junk fees and predatory advertising. But these rules don't specifically address how certain selling strategies disproportionately affect minority consumers.
How to protect yourself from price discrimination
It's important to do your research by checking your potential car's price before contacting a dealer. This can put you in a better position to know whether you're being charged a fair rate.
You can use pricing guides like Kelley Blue Book, Edmunds and the National Automobile Dealers Association to estimate the market value of the car you're interested in purchasing and to see what people are paying for it.
Additionally, if you see a fee or add-on in your auto contract that you don't recognize, ask about it — remember that dealer add-ons are optional and cost extra.
Inequitable financing

persists
Similar forms of race-based disparities can be common when it comes to financing through dealerships.
Witte says that when auto dealers arrange the financing, they have the discretion to set the interest rate and can retain a portion of those profits. This can be an incentive to set higher interest rates.
But historically, studies (like the one from the CFPB) have shown disproportionate interest rate markups on car loans taken out by Black and Latino borrowers compared with white borrowers. And despite legislation, like the Equal Credit Opportunity Act, which prohibits lenders from discriminating against applicants based on their race, gender, religion and the like, such discrimination still occurs. In fact, practices like charging Black customers more for financing during purchases have drawn enforcement actions from the CFPB and the FTC.
Plus, consumer protection and governmental agencies have continued to analyze how certain lending practices have disproportionate impact on borrowers of color.
"We're continuing to try to gather data to get a better sense of what's happening in the marketplace and to be able to look at additional steps that the bureau can take to protect consumers in this area," a spokesperson from the CFPB told NerdWallet.
How to protect yourself from discriminatory financing
According to Witte, many discriminatory problems occur when a consumer is financing their car through a dealership. She advises that buyers obtain their own financing before going to a dealer.
Getting preapproved for an auto loan before even contacting a dealer can protect you from marked-up rates because it lets you know what ballpark the interest rate you receive should be in, based on your credit score.
And if you suspect that you're a victim of price or financing discrimination, you can file a complaint with the FTC, CFPB, your state attorney general or state consumer protection office.
Get more smart money moves – straight to your inbox
Sign up and we'll send you Nerdy articles about the money topics that matter most to you along with other ways to help you get more from your money.