Title Jumping: What It Is and How to Fix It for Your Car
If the seller's name differs from what's listed on your car's title, be on high alert for title jumping activity.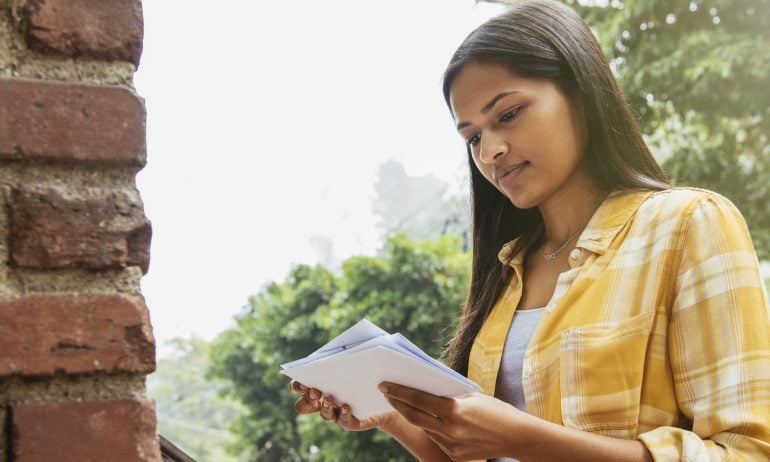 Many or all of the products featured here are from our partners who compensate us. This influences which products we write about and where and how the product appears on a page. However, this does not influence our evaluations. Our opinions are our own. Here is a list of our partners and here's how we make money.
Title jumping is when someone purchases a car and then resells it without having titled it in their own name. Also known as floating a title, the practice is illegal.
A title is a record of the vehicle's ownership history kept by the state. Title jumping leaves no trace of the previous owner, leaving the buyer vulnerable if there are issues at the DMV, such as missing signatures and unpaid fees.
A jumped title doesn't necessarily mean the seller is trying to scam you, but you can save yourself from a lot of potential headaches down the road by resolving the issue before the transaction — or by buying a car elsewhere.
Protecting yourself from title jumping
Before purchasing a used car, make sure the title was properly transferred to the seller. One quick way to check is to confirm that the seller's name matches the name on the title. If the document is an open title — where someone else is listed as the seller and the buyer's information is left blank — think twice about going through with the transaction. If you decide to purchase, get a bill of sale (and consider having it notarized) in case anything goes awry later on.
If you're selling a car to someone else, keep detailed records of the sale and get the buyer's contact information to follow up on whether they've successfully transferred the title. Each state has its own requirements on what you need to do, such as reporting a sale to the department of motor vehicles. If you don't make sure the transfer is complete, you could be on the hook for things like traffic violations and parking tickets, despite someone else having possession of the vehicle.
Why do people title jump?
There are several reasons why someone might title jump, such as:
Not wanting to pay taxes and fees before reselling. If someone is looking to quickly flip a used car for profit, sales tax, registration and titling fees, and other costs can quickly add up.

Not wanting to register as a licensed dealer. States can require you to do so if you sell more than a certain number of used vehicles per year, which can be a costly process that might include additional expenses like dedicated office space for your dealership.

Not wanting to disclose negative vehicle history to buyers. Some car titles may be branded "flood damaged" or "salvage." However, that information may not show up until the title is transferred, so an unwitting buyer can be duped with an older title that still says the vehicle is clean.
Buyers should be particularly wary of title jumping when purchasing a vehicle through private-party transactions. Online shopping platforms like Facebook Marketplace and Craigslist have made it easy for people to connect with others locally and find great deals on cheap used cars. However, few, if any, protections exist from these platforms for buyers or sellers who are scammed.
One alternative is to use some of the top car-buying apps that allow you to filter for dealer listings only.
I got title jumped. What now?
If this happens to you, although your options may be limited, there are still avenues for you to pursue.
Your first instinct may be to sue the seller for their fraudulent behavior. However, a scammer may delete their Facebook account or stop responding to your emails after they've taken your money. Because the title doesn't list their name and they may have given you a fake name, you're going to have a tough time locating them.
Instead, you can get a bonded title from your state's department of motor vehicles (if it offers them) by purchasing a lost-title bond from a surety company. This is an option when you lack the necessary documentation to prove your ownership. Your title will be branded as "bonded" for a period of time, during which someone can make a claim on your bond by saying they are the owner of your vehicle, before you can apply for a clean title. State requirements vary, but those that allow for bonded titles generally mandate holding the bond for three to five years.
Cost for a lost-title bond depends on the value of the car, but is typically $100 to $250 for the least expensive vehicles; a lost-title bond on a $100,000 vehicle could cost $1,000 or more.
Get more smart money moves – straight to your inbox
Sign up and we'll send you Nerdy articles about the money topics that matter most to you along with other ways to help you get more from your money.