Using an Individual Development Account to Buy a Car
In some states, individual development accounts provide matched funds to help with a vehicle purchase.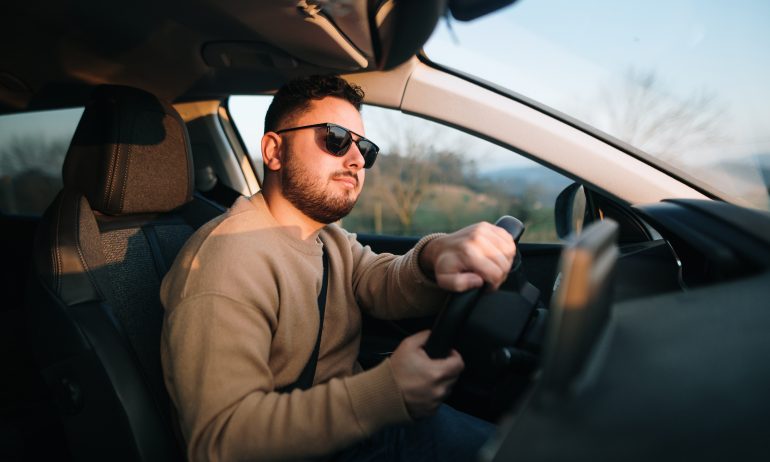 Many or all of the products featured here are from our partners who compensate us. This influences which products we write about and where and how the product appears on a page. However, this does not influence our evaluations. Our opinions are our own. Here is a list of our partners and here's how we make money.
Individual development accounts (IDAs) are worth exploring for individuals with low to moderate incomes who need help saving for a car. An IDA is an account that matches what a person saves toward certain goals — like purchasing a first home, starting a business and buying a car. Matching dollar amounts vary and come with limits.
Unfortunately, IDAs aren't available in all states. States that offer IDAs set their own requirements for participation and not all states include vehicles as an eligible purchase. Individuals apply through designated IDA sponsors — typically local nonprofit organizations that administer the account. IDA sponsors may have their own restrictions, too.
IDA programs have required timelines for participation, typically from six months to three or more years, so they aren't a good option if you need a car right away.
How do IDAs help some people buy a car?
If a person meets an IDA program's eligibility guidelines, they work directly with the organization administering it. IDA participants set a savings goal and work with the administrator to meet that goal. This can include financial literacy courses and assistance to remove any barriers to successful program completion.
Accounts are opened at a financial institution, usually selected by the nonprofit. As an IDA participant saves toward their goal, the administrator submits matching claims to ensure funds are available when it's time to buy a vehicle.
According to Laura Yepez, program manager on the ecosystems change team at nonprofit Prosperity Now, matches for IDA savings are usually 1:1 but can be as high as $3 to $5 for each $1 saved.
She also said that people should be aware many IDAs have strict guidelines. For example, programs may require an IDA participant to be in the program for a period of time, and dropping out means losing matching funds. This can be a problem if the person needs the savings for emergency expenses.
"Someone who is very low-income and surviving paycheck to paycheck might not be able to put the money they can't really touch aside the way an IDA is set up," she said.
Originally IDAs were federally funded through the Assets for Independence program (AFI). Federal funding was cut in 2016 and AFI ended, but some states continued offering IDAs. There are now fewer IDAs, but states have greater flexibility, such as adding car purchases for allowed uses.
How to find IDAs that assist with buying a car
Prosperity Now provides a national map of IDA programs to help people research IDAs in their state. An internet search using your state name and the term "individual development account" can also bring up specific information for your state.
If you find that your state does offer IDAs, the next step is determining if the account can be used for a car purchase, which agencies are administrators, whether they have accounts available and whether you meet eligibility requirements. These requirements and restrictions usually vary from state to state.
For example, here are the terms for an IDA in Indiana, where IDAs can be used to purchase a car:
IDA participants must have earned income from employment to be eligible. If their only income is from Supplemental Security Income (SSI) or other aid, they would not qualify. Annual household income should be less than 200% of federal income poverty guidelines.
Indiana IDA participants receive a $3 match for each $1 saved, up to $1,500 in savings. This can amount to a $4,500 match and a combined total of up to $6,000 to be used for a car purchase. The vehicle must be used primarily for transportation to and from work, education or job training. 
Funds can also be used for one-time costs associated with a vehicle purchase, including taxes, license plates and registration fees. 
For Indiana residents, an IDA is a one-time opportunity. If a person or someone in their household enrolls and doesn't successfully complete the program, they are ineligible to apply again.
Here's another example from Oregon's IDA Initiative that allows car purchases:
Oregon's IDA match amount varies, but it can be up to $5 for every $1 saved. Participants must save in an IDA for at least three months to be eligible for matching money. 
IDA participant income must be below certain limits that vary depending on the county and the number of people in a family. Household net worth (the value of what you own minus debts) should be below $20,000. The value of one owned home, one owned car and up to $120,000 in retirement savings may be excluded from the net worth eligibility calculation.
Once enrolled in the Oregon program, participants create a savings plan, which includes their individual goal, budget and timeline. They work with an IDA provider while also taking financial education classes.
IDAs aren't a short-term solution
The intent behind IDAs isn't to quickly purchase a car. It can take time to save in small increments and receive matching funds.
IDA programs are structured to help participants work toward long-term financial self-sufficiency, through coaching, financial education and connections to other resources. Buying a car is just one step in achieving and maintaining that self-sufficiency.
REAL Services, a northern Indiana nonprofit that focuses on independence for older adults and people with disabilities, is an IDA administrator. Asset-building coordinator April Redmond shared the story of a client who was driving a high-mileage vehicle and began saving in an IDA in 2021. In March 2023, the client used her IDA savings and match, along with some additional savings, to purchase a 2015 Nissan Murano for nearly $12,900.
"This client went through a divorce and needed a reliable vehicle to help her get to work on time, increase her working hours and earn more money to support her family," Redmond said by email. "Going through the IDA program has also helped her with making and staying on a monthly budget plan, which was something very new to her."
Get more smart money moves – straight to your inbox
Sign up and we'll send you Nerdy articles about the money topics that matter most to you along with other ways to help you get more from your money.