Student Debt Canceled for 804K Longtime Borrowers
The Education Department is forgiving $39 billion in student debt — with more relief expected this year.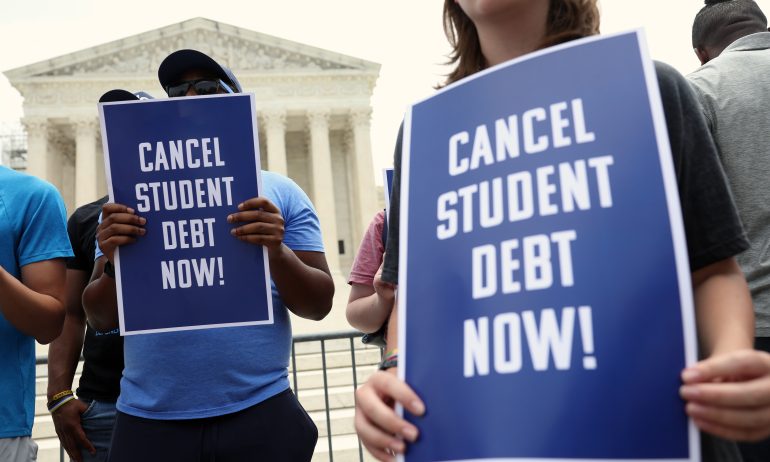 Many or all of the products featured here are from our partners who compensate us. This influences which products we write about and where and how the product appears on a page. However, this does not influence our evaluations. Our opinions are our own. Here is a list of our partners and here's how we make money.
If you've been paying your federal student loans for 20 years or more, you're about to see your remaining balance erased.
The Department of Education announced Friday that it will forgive $39 billion in student loan debt for 804,000 borrowers who qualify for relief. That number could grow as the process unfolds.
It's part of a one-time account adjustment to address past failures in the federal student loan program. Those missteps included student loan servicers placing borrowers into unnecessary forbearances or not giving them credit for monthly payments, according to the Education Department statement. As a result, those borrowers weren't moved closer to forgiveness, which they should be eligible for after 20 or 25 years of qualifying payments under income-driven repayment (IDR) plans.
"We hear from all borrowers all the time that are frustrated that they've been paying for a long time and maybe they haven't made a lot of progress towards their balance or the fact that they still have a balance at all," says Betsy Mayotte, president and founder of The Institute of Student Loan Advisors.
Normally, borrowers must be enrolled in an income-driven repayment plan to see forgiveness. This one-time adjustment corrects those past failures in the student loan repayment system and will cancel debt for those who have been paying 20 years on undergraduate debt or 25 years on graduate debt — even if they've never enrolled in an IDR plan.
"This sort of is a Hail Mary, once-in-a-lifetime scenario where they're going to count periods where you weren't on an income-driven plan in the past, back to July of 1994," Mayotte says.
Who does and doesn't qualify for relief?
Borrowers who receive forgiveness today and in the coming months through the one-time adjustment include those with direct loans or Federal Family Education Loan Program (FFELP) loans held by the government. That includes those with graduate debt and parent PLUS loans. The adjustment counts several periods toward the 240 or 300 months needed for forgiveness, including:
Any month a borrower was in repayment even if the payments were late or partial. The type of repayment plan also doesn't matter.

Time spent in forbearance, either periods lasting 12 or more consecutive months or a cumulative 36 or more months.

Any month spent in deferment other than in-school deferment before 2013.

Any month spent in economic hardship or military deferments on or after Jan. 1, 2013.

Any months in repayment, forbearance or a qualifying deferment before a loan consolidation.
Months spent in default do not qualify for the adjustment. Borrowers with FFELP debt that's not held by the government also do not automatically qualify for the account adjustment, but they can consolidate these commercially held loans by the end of 2023 to be included.
What else you need to know about the adjustment
Here are other crucial details about Friday's announcement:
There's no application process. The forgiveness will be automatic for most, and borrowers don't have to apply. Eligible borrowers can expect to receive notification from the Education Department starting Friday. You don't need to be enrolled in IDR to see your loans forgiven through this adjustment.

More forgiveness is coming. The Education Department plans to continue to identify a new batch of borrowers eligible for forgiveness every two months until next year.

There's no way to grease the wheels to get forgiveness sooner. Because the adjustment and forgiveness are automatic, there's nothing you can do to make it happen faster. If you're not in the first batch of borrowers to get their loans forgiven, that's it, says Mayotte. "You're just going to have to put your patience pants on because it might be another six months or eight months or longer before you see the adjustment," she says.

You won't see immediate results on your account. Discharges will begin 30 days after emails are sent notifying borrowers of the forgiveness, so expect them to begin around mid-August.

Payment count updates will begin in 2024 for everyone else. Those borrowers who aren't eligible for total forgiveness will see their payment counts updated starting in 2024. Note that payments restart in October 2023.

The adjustment will count payments toward Public Service Loan Forgiveness. Any months that count toward this one-time income-driven repayment adjustment will also count toward Public Service Loan Forgiveness (PSLF) for borrowers who qualify. PSLF forgiveness occurs after 10 years' worth of loan payments. The Education Department has begun discharging loans for qualifying borrowers.

Parent PLUS borrowers qualify. PLUS borrowers who don't receive forgiveness may need to consolidate into the direct loan program and enter into income-driven repayment to have future payments count. Parent PLUS borrowers pursuing PSLF may also qualify for a payment count adjustment toward that forgiveness.

This is one-time only. Don't expect this to happen again, Mayotte says.

To stay on track for future IDR forgiveness, you will need to enroll in a plan. Most importantly, Mayotte says, you may need to enroll in an IDR plan moving forward. You don't have to be enrolled in income-driven repayment to have your past payments count toward forgiveness. And if you're eligible for forgiveness, you don't need to enroll at all. If you'll still have a balance remaining after the payment adjustment, you must enroll in income-driven repayment to reap future forgiveness.
Eventual forgiveness may sound attractive to borrowers, but it shouldn't necessarily be the goal, Mayotte says. The goal should be to pay the least amount over time, she says. That may mean more aggressive repayment rather than waiting 20 or more years and paying a higher total amount because of interest that accrues over time.
Photo by Kevin Dietsch/Getty Images News via Getty Images
Student loans from our partners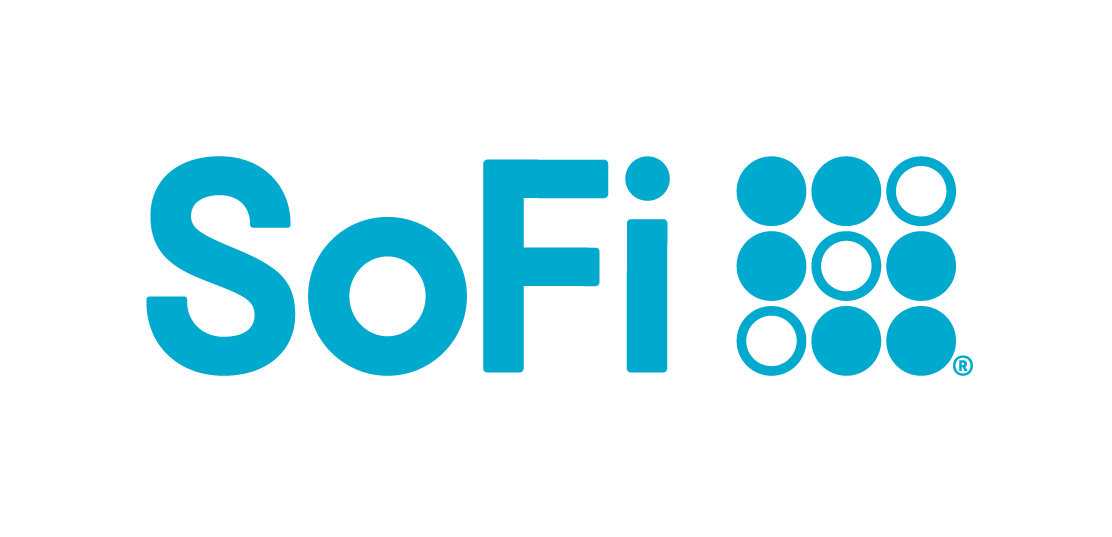 Spot your saving opportunities
See your spending breakdown to show your top spending trends and where you can cut back.