Biden Asks Supreme Court to Save Student Loan Forgiveness
Multiple lawsuits have emerged to challenge President Biden's executive order to cancel up to $20,000 per borrower.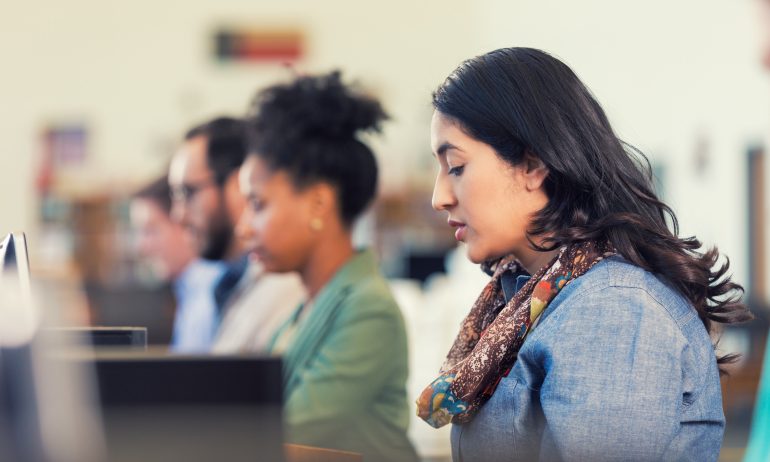 Many or all of the products featured here are from our partners who compensate us. This may influence which products we write about and where and how the product appears on a page. However, this does not influence our evaluations. Our opinions are our own. Here is a list of our partners and here's how we make money.
The Biden administration has asked the Supreme Court to overturn a lower court's recent injunction that froze its $10,000-per-borrower student debt relief program.
It's the latest move in the legal tussle around debt relief for millions of borrowers who qualify under the plan, which was unveiled Aug. 24. Since then, multiple lawsuits have risen to challenge his executive order that would result in the cancellation of billions in student debt
Previously, in October, the 8th U.S. Circuit Court of Appeals granted a temporary stay to delay delivery of debt relief until the court ruled on an expedited appeal. On Nov. 14, the court granted the plaintiff's appeal and issued an injunction to halt delivery of relief.
About 26 million borrowers have applied for debt cancellation so far.
"The Eighth Circuit's erroneous injunction leaves millions of economically vulnerable borrowers in limbo, uncertain about the size of their debt and unable to make financial decisions with an accurate understanding of their future repayment obligations," Solicitor General Elizabeth Prelogar wrote in the appeal.
Meanwhile, a federal judge in Texas declared President Joe Biden's sweeping student debt relief program illegal on Nov. 10. The administration has already appealed this decision in the 5th U.S. Circuit Court of Appeals.
For now, borrowers who have already applied for debt relief can only watch and wait — and they may be waiting a while. The White House on Nov. 22 ordered an eighth extension of student loan forbearance, extending the pause until lawsuits are settled or summer 2023, whichever comes first.
Six-state effort to block relief granted stay
Six states — Arkansas, Iowa, Kansas, Missouri, Nebraska and South Carolina — jointly claimed Biden's debt relief would harm tax revenue in their states and the finances of state-based loan agencies. On Oct. 20, a federal judge dismissed the case. The next day, the plaintiffs filed an emergency motion for a temporary stay, which the 8th U.S. Circuit Court of Appeals granted soon after.
The Biden administration appealed that decision on Nov. 18.
These student loan servicers and companies manage commercially-held FFELP loans, and their suit argues letting FFELP borrowers consolidate to be eligible for cancellation would hurt their bottom lines.
In response, the Biden administration in late September reversed cancellation eligibility for borrowers with commercially-held FFELP loans.
Texas lawsuit cancels cancellation — for now
The Nov. 10 ruling was made in a lawsuit filed by the Job Creators Network Foundation Legal Action Fund, which asserts Biden's debt relief would violate the Administrative Procedure Act's notice-and-comment procedures — a process that allows the public the chance to submit comments on a proposed rule.
The suit was filed on behalf of two plaintiffs, one who does not qualify for debt relief because she has commercially-held FFELP loans and another who doesn't qualify for the highest amount of debt relief — $20,000 — because he did not receive a Pell Grant while in college.
The case also questioned whether the executive branch, under the HEROES Act, had authority to cancel debt. The judge's order said, in interpreting the HEROES Act, that it does not provide "clear congressional authorization" for the relief.
"In this country, we are not ruled by an all-powerful executive with a pen and a phone," wrote Judge Mark T. Pittman, a Trump appointee.
Supreme Court denies injunction in Wisconsin case
Wisconsin Institute for Law and Liberty sued on behalf of the Brown County Taxpayers Association in early October, arguing the relief is unlawful because it did not receive congressional approval. It also argues that Biden's debt relief violates the Equal Protection doctrine of the 14th Amendment; the White House has said the relief would likely help narrow the racial wealth gap.
The suit was dismissed on the grounds that none of the plaintiffs had standing — could show they would be harmed. The group appealed to the 7th Circuit U.S. Court of Appeals. On Oct. 19, that group asked the U.S. Supreme Court to stop the administration from moving forward with cancellation pending the outcome of the appeal.
On Oct. 20, Justice Amy Coney Barrett, who could have acted on her own or referred the request to the full court, denied it without comment or request for a response.
Get the scoop on student loans
Stay up to date on how student loan forgiveness and repayment may affect your finances.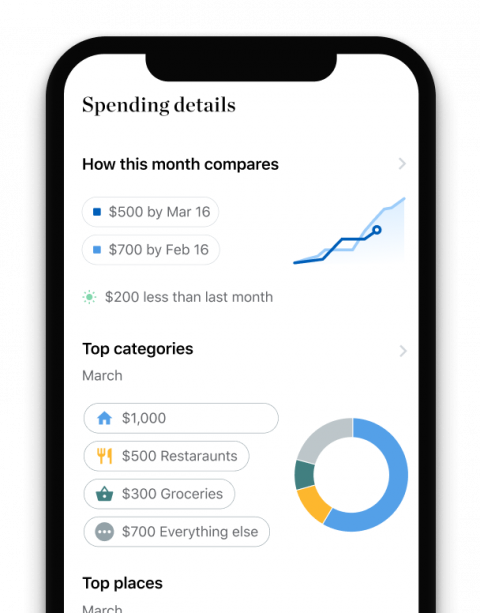 Other lawsuits still in play
Arizona's attorney general filed a suit claiming that cancellation would make it harder for the state government's offices to recruit legal talent with the promise of relief through the Public Service Loan Forgiveness program, or PSLF. The suit also claims the cancellation would harm the state's tax revenue and thus increase the state's cost of borrowing.

The Cato Institute, a libertarian think tank, filed a lawsuit in Kansas on Oct. 18 challenging the legality of Biden's executive order, saying neither the president nor the Department of Education has the power to cancel student loans without congressional authorization. It also claims that cancellation undermines the ability of Cato and other nonprofit organizations to recruit employees with the promise of relief through PSLF.
Pacific Legal Foundation, a nonprofit legal organization in D.C., claims one of its employees — a resident of Indiana — would be harmed by the cancellation tax burden in his state. In response the Education Department announced an opportunity for borrowers to opt out of relief. A federal judge denied a motion for an injunction. In response, the Pacific Legal Foundation amended the suit, seeking class-action status. The amended suit was dismissed Oct 21. On Oct. 28, the 7th Circuit Court of Appeals unanimously rejected the appeal, noting that the federal debt relief program is "not compulsory." On Nov. 1, Pacific asked the Supreme Court for an emergency order to block the plan; Supreme Court Justice Amy Coney Barrett rejected the request without comment on Nov. 4.
Spot your saving opportunities
See your spending breakdown to show your top spending trends and where you can cut back.