FHA Loan Down Payments
The minimum FHA loan down payment is 3.5% if your credit score is at least 580. You have to put at least 10% down if your credit score is 500 to 579.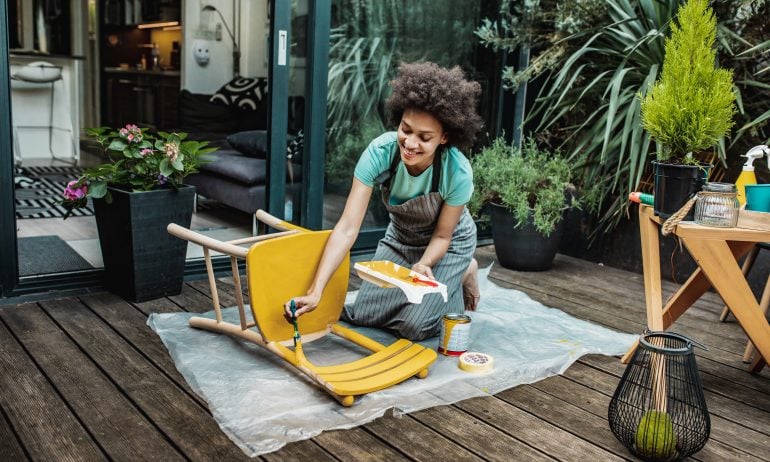 Many or all of the products featured here are from our partners who compensate us. This may influence which products we write about and where and how the product appears on a page. However, this does not influence our evaluations. Our opinions are our own. Here is a list of our partners and here's how we make money.
It's a big pothole on the road to homeownership: the down payment. But Federal Housing Administration loans allow down payments as small as 3.5%.
On a $300,000 home, a 3.5% down payment would cost $10,500. Compare that with the traditional 20% down payment, which would come out to $60,000 on the same home. Big difference. And that's before closing costs and other buying-a-home expenses.
To get the minimum 3.5% FHA down payment deal, you'll need a credit score of 580 or higher. If you fall in the range of 500 to 579, you will be required to put at least 10% down.
But the low down payments on come at a cost: . You'll pay an upfront fee and ongoing monthly premiums that can last the life of the loan. The upfront mortgage insurance premium is one of the you'll pay with an FHA loan, though it can be rolled into the total amount of the loan.
Many banks, credit unions and online mortgage lenders offer FHA loans. But FHA loans aren't the only low-down-payment mortgages around. Some Fannie Mae- and Freddie Mac-backed mortgages — which are called "conforming" loans — allow for qualified borrowers. These loans require borrowers to pay for private mortgage insurance, just as FHA loans require borrowers to pay government mortgage insurance.