3 Smart Business Ideas for Veterans
Franchising, government contracting and retail are business ideas that suit the skills and experiences of veterans.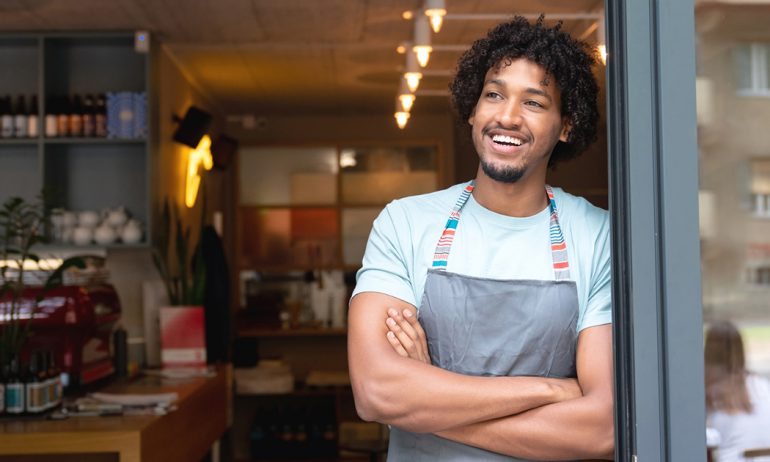 Many or all of the products featured here are from our partners who compensate us. This influences which products we write about and where and how the product appears on a page. However, this does not influence our evaluations. Our opinions are our own. Here is a list of our partners and here's how we make money.
It should come as no surprise that veterans can make great entrepreneurs and small-business owners: They possess many of the skills necessary to survive in the business world, from leadership and discipline to teamwork and the ability to make on-the-spot decisions.
That may be one reason veterans own 7.5% of the nation's 5.4 million businesses with employees, according to the most recent data from the U.S. Census.
"People think of entrepreneurs as crazy risk takers, when in fact they are very calculated risk takers," says Misty Stutsman, director of the Center of Excellence for Veteran Entrepreneurship at Syracuse University. "It's the same thing in the military. You often have to make big decisions off of limited information."
Here are three options to consider:
Smart money moves for your business
Grow your small business with tailored insights, recommendations, and expert content.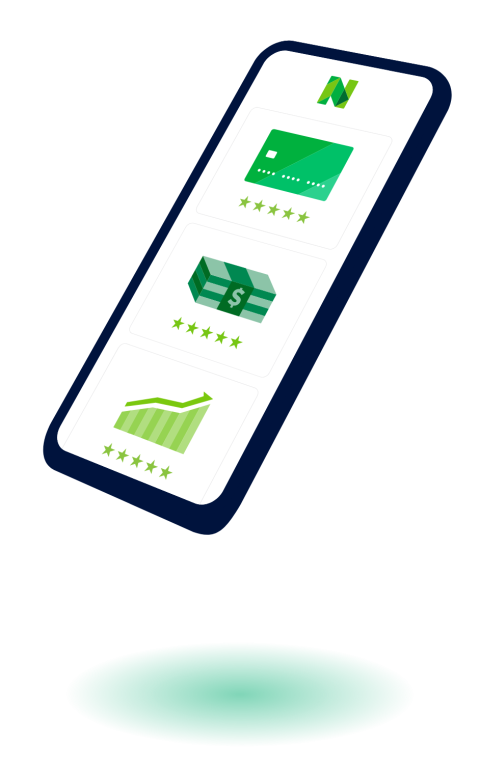 1. Become a franchise owner
One idea is to buy a franchise. This was the choice of 5,608 veterans who became franchisees from 2011 to 2014, according to the Franchise Business Review's 2014 Veterans in Franchising report.
With a franchise you don't have to start from scratch to grow a new brand. Also, the systems and procedures are already in place, and you can get training and support from the franchisor.
"Veterans are drawn toward franchising because it mirrors the military structure," says Mark Rockefeller, a U.S. Air Force veteran and CEO of StreetShares, an online small-business lender. "There's a plan and a checklist, and it's passed down to the veteran for execution."
Franchises can be expensive to start and may require a large upfront investment. You also need to pay a one-time franchising fee that can range from $20,000 to $60,000 or higher, depending on the franchise, as well as ongoing royalty fees.
However, many franchises actively recruit veterans and will discount franchise fees. For example, Sport Clips offers a 20% discount on the brand's franchise fee for veterans who are part of VetFran, a group that provides franchising opportunities for military service members. 7-Eleven offers a discount up to 20% on its franchise fee as well as special financing for veterans. The UPS Store reduces its fee by $10,000 for qualified veterans, who currently own more than 250 locations.
2. Serve as a government contractor
The U.S. government is the world's largest purchaser of goods and services, and by law 3% or more of the value of its contracts and subcontracts must involve small businesses owned by service-disabled veterans. The Vets First Contracting Program helps all veterans better compete for government contracts.
Becoming a government contractor is an especially good option if you're a veteran who's built expertise in a technical field in the military, such as IT, network security or engineering, says Geoff Orazem, a U.S. Marine Corps veteran and co-founder of Eastern Foundry, which provides resources and training for startups and experienced government contractors.
"The government contracts out a tremendous amount of live support, logistics, transportation, medical and administrative work," Orazem says. "So if you've been working in one of those fields in the military for five to 20 years, you've got a lot of insights, relationships and expertise to bring."
The U.S. Small Business Administration offers courses on government contracting to help you get started.
with Fundera by NerdWallet
Retail is the fourth-most-popular industry among veteran entrepreneurs, according to the U.S. Census (after professional, scientific and technical services; construction; and health care and social assistance).
It could be a good option for veterans who excel in sales, marketing and supply chain management. Starting a retail business can also work for veterans who want to focus on selling a product with a military theme, says Rockefeller of StreetShares. Examples include online retailers Lock N Load Java, Combat Flip Flops and Leadslingers Whiskey.
"People self-identify as veterans, so there's a draw to buy products or support companies that reinforce that identity," he says.
And civilians may want to support veterans by shopping at veteran-owned businesses, Rockefeller adds.
Retail also appeals to veterans because it provides an opportunity to give back to the community. For example, Lock N Load Java donates $1 from every order to send coffee to troops on active duty and also gives a portion of its profits to military charities.
"Most people join the military to serve, so this whole concept of using capitalism as a force for good, as a way to give back, is something that really resonates with veterans," says U.S. Army veteran Carl Churchill, co-founder of Lock N Load Java.
However, he advises that veterans should be prepared for the tremendous amount of work that entrepreneurship requires.
"It's going to take twice as long as you think and be twice as hard as you expect, and it's also going to be twice as rewarding," Churchill says. "But it takes a long runway to get lift for that aircraft."