7 Beauty Business Ideas for 2022
Opportunities to break into the beauty industry abound this year. Here are seven beauty business ideas to consider.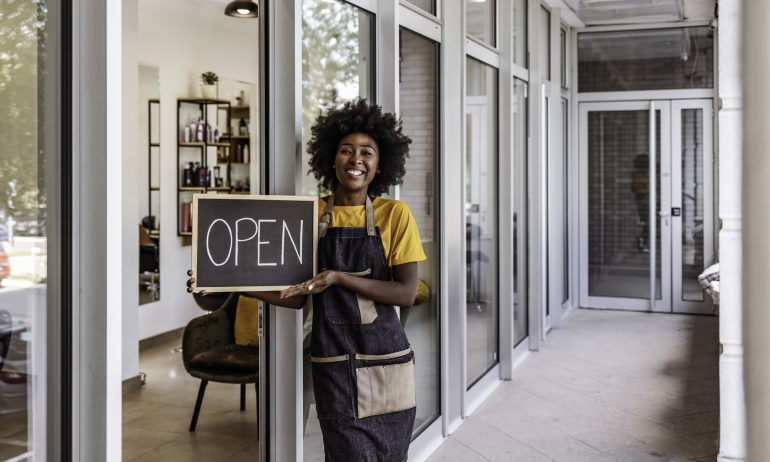 Many or all of the products featured here are from our partners who compensate us. This influences which products we write about and where and how the product appears on a page. However, this does not influence our evaluations. Our opinions are our own. Here is a list of our partners and here's how we make money.
If you have a passion for helping people look their best and you want to start a business of your own, the beauty industry may be the place for you. Cosmetics businesses alone represent a multibillion-dollar industry, with numbers continuing to increase. This is incredibly promising for beauty-focused entrepreneurs — and what constitutes a beauty business idea can extend far beyond manufacturing and selling products.
You may not be able to compete with industry titans like L'Oreal or Estee Lauder, but the beauty industry's varied and expanding landscape provides independent entrepreneurs so many opportunities to join the field. You can certainly follow the likes of the Bobbi Browns, Tata Harpers and Laura Merciers before you and create and sell your own, unique beauty or skincare products.
But if chemistry isn't your thing — or if you're simply interested in exploring another aspect of the beauty industry — you can also consider becoming a freelance professional, opening a salon or spa, writing about the industry, or even reselling gently used cosmetics. (Yes, reselling is a viable side hustle.)
In this article, we'll go into greater depth about seven of these accessible, and potentially lucrative, beauty business ideas.
Smart money moves for your small business
Get access to business insights and recommendations, plus expert content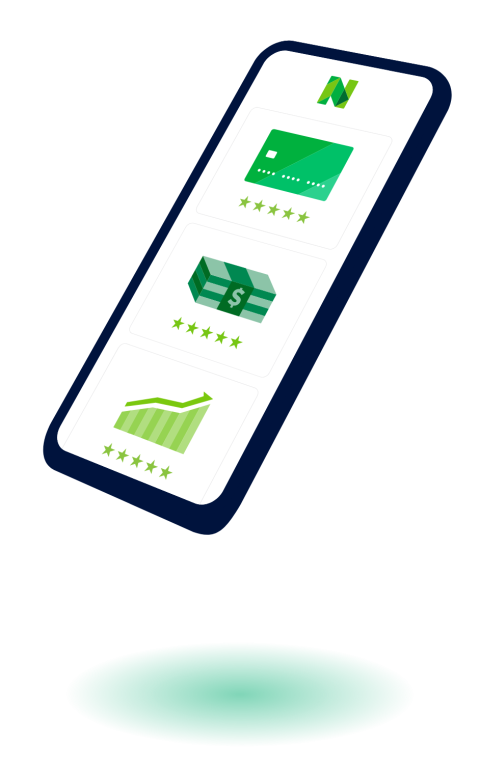 7 promising beauty business ideas to launch
No matter your interest or angle, there's an opportunity for you to break into the beauty industry this year. Here are just seven beauty business ideas for you to consider.
1. Become a freelance hair and/or makeup artist
If you're already a practicing hair and/or makeup artist at a studio, transitioning into your own freelance business — either with or without the ambition to hire employees — is one of the simplest ways to become a beauty entrepreneur. As a freelancer, you can work completely independently from a studio space, whether at your clients' locations or out of your own home, but you can also work with spas and salons on a contract basis, if possible. Consider becoming an on-demand pro at Glamsquad, too, if you're in a city in which their services are available.
You've done a lot of the heavy lifting already, like getting a degree from a state-accredited cosmetology program, receiving a cosmetology license from your state and building a network of clients. Now, the real work is in your marketing efforts. Leveraging your established client base is your best bet, and if you haven't already, create a professional portfolio of your work. An online portfolio on your business website or your business Instagram or Facebook page is crucial, but it can't hurt to create a physical portfolio for potential clients to flip through, too.
Objectively speaking, opening a salon is the most time- and labor-intensive beauty business idea on this list. We'd recommend this route to stylists with many years of experience in the industry, and who are willing to sacrifice some (or most, or all) of their time as a stylist to become a full-time owner and manager.
But with greater risk comes greater reward. So if you're a stylist with a serious entrepreneurial streak, and you're realistic about the process of opening and managing a brick-and-mortar facility, this is a thrilling opportunity to establish a significant foothold in the beauty industry and in your community. If this is of interest to you, read through our step-by-step guide on opening a salon.
3. Resell new or lightly used beauty products
Since you're a beauty lover, we're willing to bet you have a drawer (or closet, no judgment) full of products you never ended up using. Perhaps more disappointing than the realization that you can't pull off that Fenty Beauty blue lipstick is all the cash you sank into trying.
Happily, there are a few platforms out there that let you sell your new or gently used cosmetics and recoup them for PayPal cash or store credit (minus their commission). For instance, Glambot and MUABS are entirely dedicated to buying and selling makeup, but online retailer Poshmark has a hub for reselling cosmetics too.
As you would imagine, each platform has regulations around the types of cosmetics you can sell and their required conditions. These platforms might have restrictions on which brands they accept, too. For instance, Glambot only accepts new or gently used products and tools from premium brands that are not expired, contain at least half of the original product, are free from contaminants and retain the original packaging. It's possible to resell makeup on eBay, too, as long as you remain in alignment with their strict cosmetics policy.
4. Become a freelance esthetician
Just like going freelance as a hair stylist or makeup artist, if you're already certified, trained and licensed as an esthetician then you're primed to strike out on your own. As a freelance esthetician, you can essentially practice at whichever facilities are outfitted with your required equipment, like spas, salons and hotels, as well as work directly with individual clients. Also like hair and makeup artists, freelance facialists can lend their services to film and fashion projects. You can also fold in offerings from other related fields in which you're skilled, like hair, makeup or brows. Have a portfolio at the ready to prove your skills.
5. Become a brow, nail or lash technician
Thanks in large part to Instagram's seismic sway over beauty trends, where brows, nails and lash care were once considered incidental services, consumers now give all three just as much consideration (and money) as they do hair and makeup.
And as you probably know, brow, nail and lash services are truly comprehensive. As a brow technician, for instance, you can offer tinting, waxing, threading, tweezing and microblading, while lash experts can extend, lift, tint and perm their clients' lashes. And nail art is so popular that the field now has influencers of its own.
You'll learn the basics of brow, nail and lash art during your cosmetology training, but as a professional, you can choose to focus particularly on any one of these specializations. You can choose to go freelance here too, or you can open your own spa or salon that specializes in one of these services. In either case, you'll need to find out about state licensing and regulation requirements to remain aboveboard.
You probably have a lot to say about beauty, whether that's product recommendations, reviews, news, sales announcements or opinions on beauty trends (floating eyeliner, anyone?). If you like to share those thoughts in writing, it makes sense to carve out a digital space within the industry by starting a beauty blog. Creating a blog is so simple, and maintaining that blog requires virtually no overhead other than the cost of your products, which you would honestly be buying anyway.
You won't necessarily make money off your blog unless you intentionally monetize it through display ads, affiliate marketing and other money-making tactics. And to see any dividends, you'll need to be diligent about regularly posting original content across all your social media platforms. But if you seriously commit to it, it's entirely possible to become a full-time beauty blogger. There's a whole industry of them out there — and if you're patient, hardworking, and have something interesting to add to the conversation, there's no reason why you can't join them.
7. Sell your homemade beauty or skin care products
Although consumers develop loyalties to their favorite cosmetics brands, there's still a niche in the market for homemade, small-batch, under-the-radar beauty and skincare products. And because of the increasing popularity of "clean" products, there's arguably even more of a demand for homemade products with simple, pronounceable ingredients.
As you're nailing down your formulas with an eye toward selling, make sure you're complying with the FDA's cosmetics regulations. Don't overlook the importance of branding, too, which can make or break a sale. Spend the time to map out your overall brand strategy, and consider hiring a graphic designer to design your packaging materials.
From there, you can sell your goods both online and in person. For the former, we recommend creating a stand-alone online store on Shopify, or taking advantage of the ecommerce functionality on a business website platform like Squarespace or Wix. For the latter, take your goods to local crafts fairs, farmers markets and trunk shows, and ask local retailers about selling your products on a trial basis.
Determining which beauty business idea you want to launch is only the first step in officially becoming a beauty business owner. As with any other business endeavor, you'll have a lot of work to do beyond this step.
The particularities of starting your beauty business will vary depending on the type of business you're launching. If you're side-hustling as a product reseller, for instance, you probably don't need to register your business entity with the state, and you certainly don't need to worry about hiring employees. If you're becoming an esthetician or other industry professional, you need to obtain the proper permits, licenses and certifications. And opening a brick-and-mortar facility, like a spa or salon, comes with its own extensive to-do list.
What's non-negotiable, however, is having some kind of digital footprint. Online and social media marketing is just one aspect of a holistic small business marketing strategy. But along with good old word-of-mouth marketing and networking, it's arguably the most important, especially at the start of your venture. Start by building a business website and setting up dedicated social media accounts on the platforms of your choice. These platforms will perform double duty as your portfolio, which you'll need to become a freelance artist or technician. Instagram and a Facebook business page are must-haves, but depending on your preferences and audience, you can also hop on Twitter, Pinterest and/or YouTube. (You're probably well aware of the massive effect that beauty YouTubers have had on the industry.)
But we don't want to minimize the importance of choosing a beauty business idea and sticking to it. Committing to a business idea and seeing it through is what separates would-be entrepreneurs from bonafide business owners. So take a minute to applaud yourself for embarking on your entrepreneurial journey, and then get to work.