Gusto vs. Zenefits: Which Is Best for Your Business?
Here's how Gusto and Zenefits, which both offer payroll and HR services, compare on features, cost and more.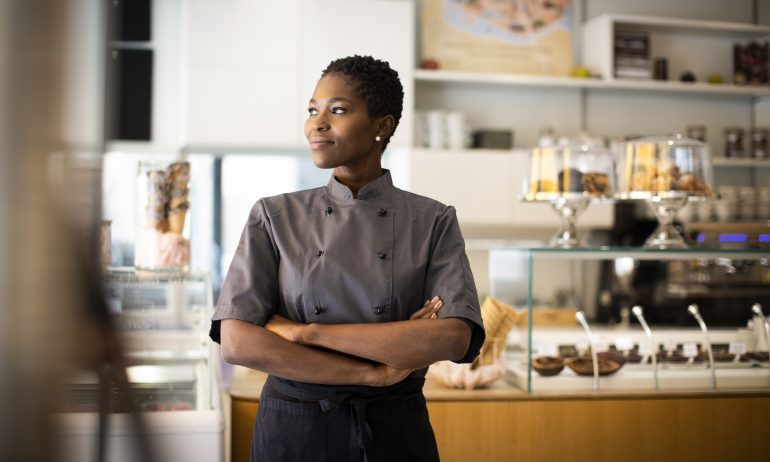 Many or all of the products featured here are from our partners who compensate us. This may influence which products we write about and where and how the product appears on a page. However, this does not influence our evaluations. Our opinions are our own. Here is a list of our partners and here's how we make money.
Gusto is an easy-to-use payroll platform for small businesses with add-on services for things like benefits administration and retirement planning. Zenefits is more of an HR platform that offers payroll as an add-on service. Zenefits is a cheaper option for very small businesses, but as your business scales, Gusto is more cost-efficient.
Overall, Gusto is your best option if you're looking for a low-cost and easy-to-use platform for processing payroll. However, Zenefits packs more of a punch when it comes to features, albeit at a higher cost.
Gusto vs. Zenefits: Features
Both Gusto and Zenefits offer several different plans, which will determine the features and overall functionality you'll be able to access.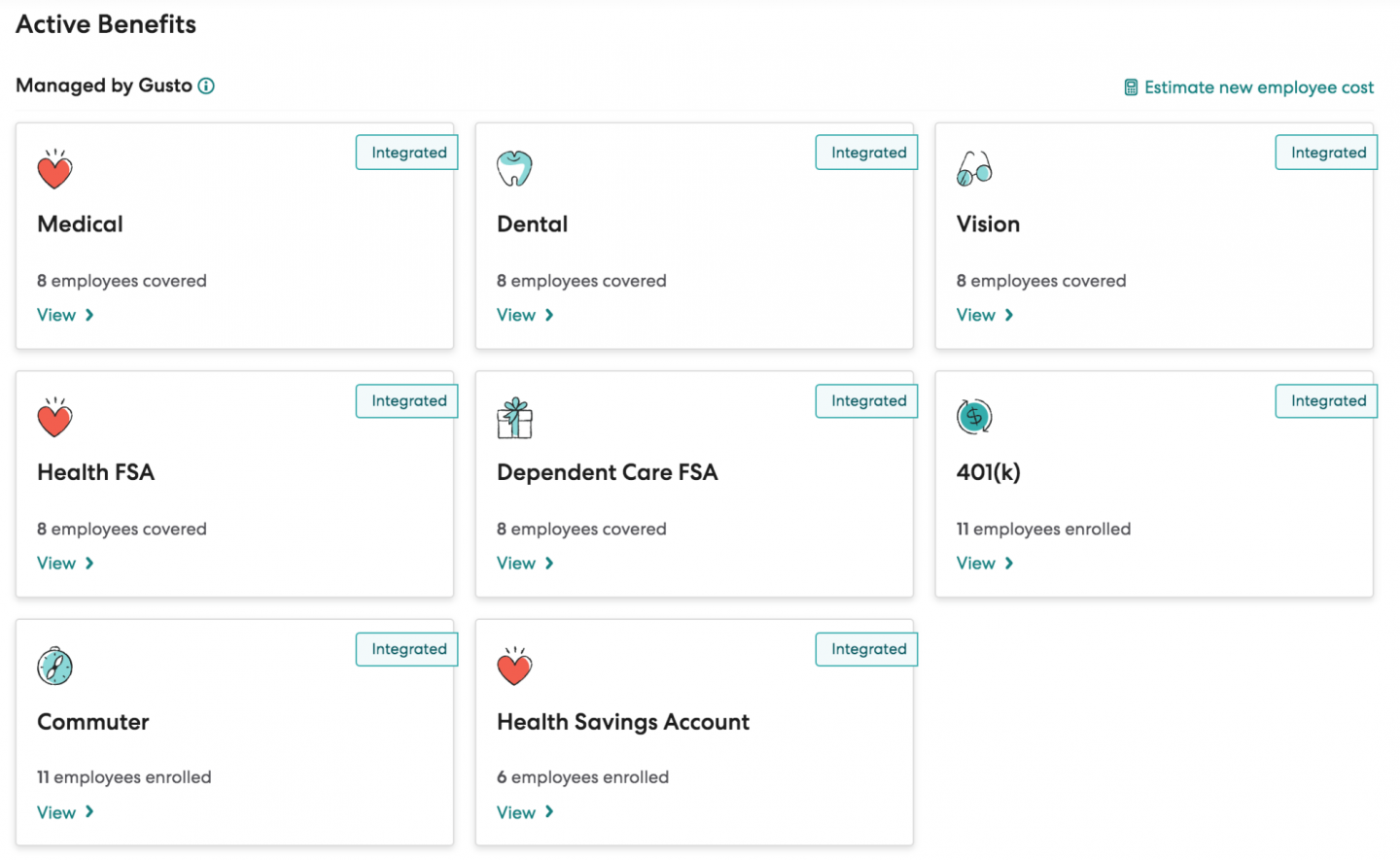 With Gusto, you'll choose from three different service plans, each with an ascending amount of features. Gusto also has a new option for contractor-only employers, who simply pay the $6/employee rate and no base price. Here's a breakdown of what you get with the three key plans:
Receive paychecks via direct deposit.

Receive paychecks via snail mail.

Electronically sign I-9s and W-4s.

Health benefits administration.

Workers' comp administration.
Gusto Complete (includes everything in the Core plan, plus)
Administrative permissions.

Send employee offer letters and onboarding documents.
Gusto Concierge (includes everything in the Complete plan, plus)
Direct access to certified HR professionals.

Create custom employee handbooks and HR documents.

Dedicated Gusto customer service team.
Along with the features you get in each service plan, you can expand the functionality of your platform with some of the paid add-ons Gusto offers to its customers. You can manage the following fringe benefits:
Health benefits: Employees can enroll in health insurance plans through the Gusto platform. Employers will have to pay for employee health care premiums.

401(k) plans: Employees have the option to enroll in a 401(k) plan through Gusto. Employers will pay a cost of $8 per month per participant for this feature, plus a $500 setup fee.

529 college savings plans: Employees can use this feature to designate money from their paychecks for their kids' college costs; costs $6 per participant per month.

Tax-advantaged spending accounts: Offer health savings accounts ($2.50 per month per participant), flexible spending accounts ($4 per month per participant) and commuter benefits ($4 per month per participant) for an annual service charge of $200.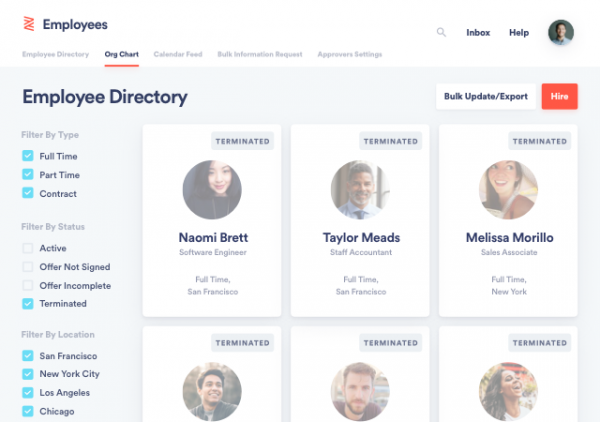 Zenefits structures its service plans a bit differently from Gusto. Its main plans include HR administration and time and scheduling tools, but not payroll or benefits administration. However, you can add these tools to your plan for an additional monthly fee. Let's list what comes with Zenefits' service plans first, followed by its payroll and benefits add-ons.
Send employee offer letters and onboarding documents.

Create company organizational charts.

Conduct an unlimited number of background checks via Checkr.

Administer I-9s and W-4s.

Sign documents with digital signatures.

Create employee profiles with contact information.

Manage freelancers, consultants and independent contractors.

Create employee schedules and track attendance.

Track and approve PTO requests.

Automated HR reports and analytics.

Create, file and update company handbooks, privacy policies and other important documents.

Access to Zenefits mobile app.
Zenefits Growth (includes everything in the Essentials plan, plus)
Receive data and tailored advice on managing employee compensation.

Create dashboards and receive guidance for employee performance management.
Zenefits Zen (includes everything in the Growth plan, plus)
Tools, dashboards, reports and advice to optimize your employees' well-being.
Zenefits' payroll and benefits tools are separate add-ons.
Automated payroll reminders.

Dynamic paystubs with deduction breakdowns.

Issue bonuses and commissions.

Pay freelancers, consultants and independent contractors.

Automatic wage garnishment calculator.

Prorated payments for new hires.

Payroll reporting and analytics.

Automatic sync with data on HR platform (including scheduling, onboarding, PTO and salary information).
Zenefits Employee Benefits
Integrate your benefits broker with the Zenefits platform.

Administer medical, dental, vision and life and disability insurance.

Administer commuter benefits, retirement plans and flexible spending and health savings accounts.

Automatically sync data with HR and payroll platforms (including scheduling, onboarding, PTO, benefits deductions and salary information).
Along with payroll and benefits, Zenefits also provides a paid advisory service with an on-demand HR team that can assist your business with all HR-related questions and concerns.
Finally, Zenefits integrates with a wide variety of third-party apps, including Salesforce, Asana, Slack, QuickBooks, Greenhouse, Carta and Uber.
This was a difficult call. Gusto offers most of its features within its core plans, but Zenefits has far more features, which means it'll be able to service a greater number of businesses.
Let's look at the cost of each of these platforms, as well as their service plans and add-ons, starting with Gusto.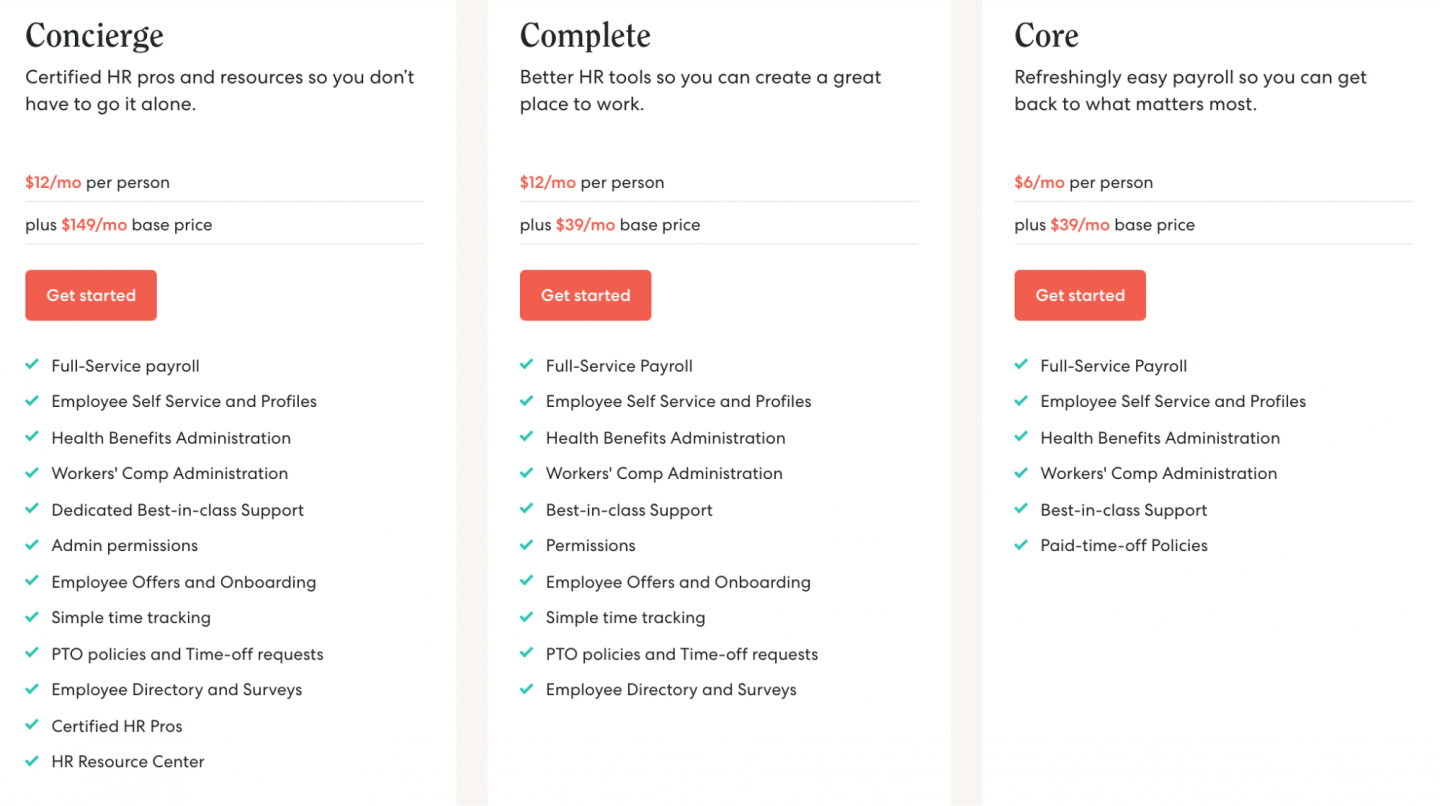 Here's what you'll pay for Gusto's service plans:
Gusto Core: $39 per month, plus $6 per employee paid via the Gusto app.

Gusto Complete: $39 per month, plus $12 per employee paid via the Gusto app.

Gusto Concierge: $149 per month, plus $12 per employee paid via the Gusto app.
Gusto offers a one-month free trial to all prospective customers.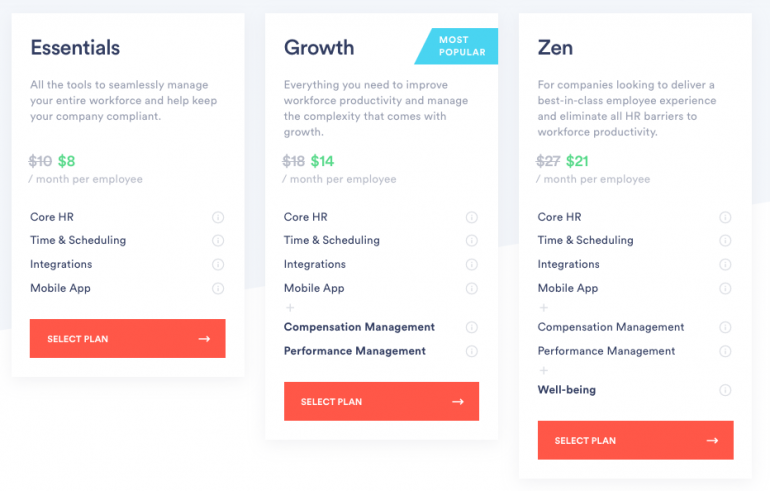 With Zenefits, the cost is a little more complicated. Here's how much you'll pay for each Zenefits plan if you pay on an annual basis (you will pay slightly more if you opt for monthly billing):
Zenefits Essentials: $8 per employee per month.

Zenefits Growth: $14 per employee per month.

Zenefits Zen: $21 per employee per month.
Payroll and benefits come with an additional cost. For payroll, you'll pay another $6 per employee per month. Meaning you could end up paying $27 per employee per month if you combine payroll with Zenefits' Zen plan. To add benefits to your HR platform costs another $5 per employee per month. Advisory services cost another $8 per employee per month.
If you wanted to utilize everything Zenefits has to offer (the Zen plan, payroll, benefits and advisory services), you're looking at a cost of $40 per employee per month.
At first glance, it might seem like Zenefits is the cheaper option because it doesn't carry a monthly service fee. However, based on the way both services are priced, Gusto will actually be the cheaper option if you have more than a handful of employees.
For example, let's say you have a business of 15 employees and are choosing between the Gusto Complete package and the Zenefits Growth plan with the payroll and benefits add-ons (these are comparable levels of service).
The Gusto package costs $39 plus $12 per employee per month. So in a 15-person business, the annual cost you'll pay is $2,628. The Zenefits package costs $25 per employee per month, which means over the course of a year you'll pay $4,500, which is a significant difference. That difference will only increase as you add more employees.
The ease of use aspect is very important when it comes to HR and payroll platforms. After all, you're buying these products to streamline operations. That won't happen if you can't figure out how to use them.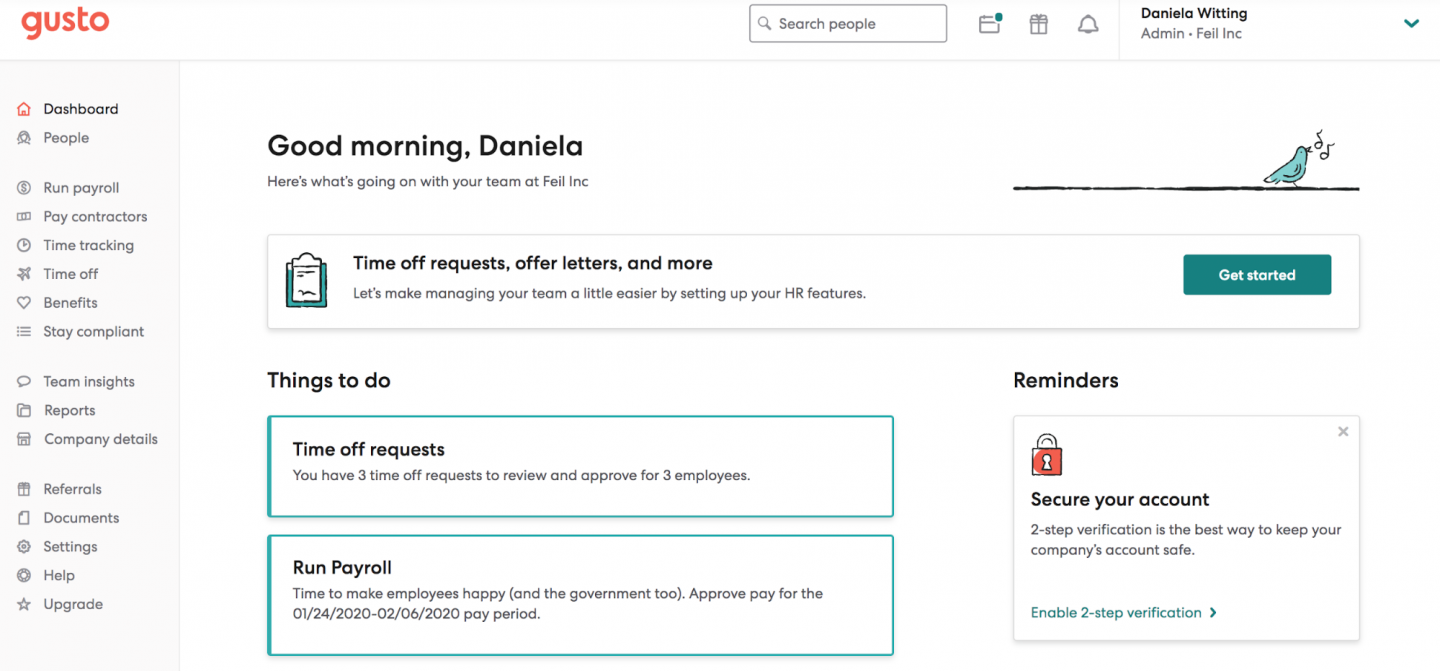 As a tech-forward product, it's no surprise that Gusto is very easy to use. When you sign up, you'll be walked through a simple step-by-step process that will help you learn the ins and outs of using Gusto. There's also a Help Center if you run into any issues. Once you're set up, Gusto provides a sleek and intuitive interface with a dashboard that displays your outstanding tasks and a sidebar featuring all your HR tools.
Another convenient feature is Gusto's "AutoPilot" tool, which you can arrange to automatically run payroll. Simply provide information about each of your employees (pay rate, payment preference, etc.) and AutoPilot does the rest for you. Processing payroll manually is just as simple: Select the "Run payroll" option from your dashboard, enter employee hours, bonuses and any PTO or sick time, then review and submit. Gusto makes sure all benefits and tax deductions are factored into each paycheck.
If you ever need to speak to someone about any issues you're having with your system, Gusto provides phone, email and live chat support 24/7.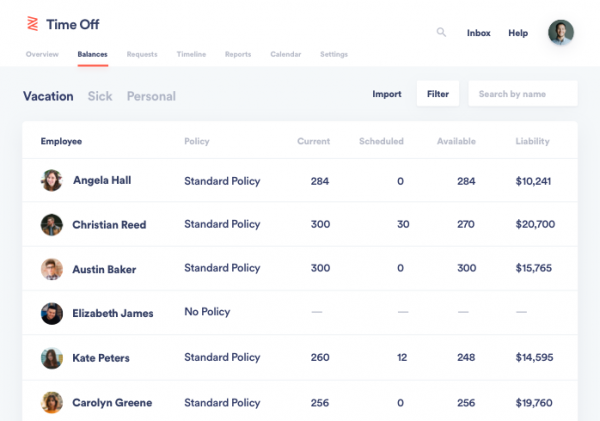 Zenefits pretty much matches Gusto when it comes to ease of use. This isn't a surprise, considering both are tech-first companies. The setup process is very similar. Once your account is created, you'll be able to navigate the Zenefits interface to perform all your HR functions.
Unlike Gusto, Zenefits' interface features a tab-based design that makes it different to navigate — but no more difficult. You can onboard new employees in five simple steps and run payroll in a matter of three clicks.
Zenefits also provides new users with access to an Education Services team that will offer tailored guidance on how to get the most out of the platform. If you have any questions thereafter, Zenefits provides customer service from 5 a.m. to 6 p.m. Pacific Monday through Friday. You can also seek out the answer yourself via its Help Center.
Gusto slightly edges out Zenefits in the ease of use category, thanks mostly to the fact that its customer support reps can be contacted on a 24/7 basis. That kind of help is critical if you're facing some sort of time-sensitive payroll or HR issue.
You've heard our opinions on Gusto vs. Zenefits. Now it's time to hear from customers who use each product to operate their business.
On most user-review websites, Gusto has a strong rating. Areas of praise for Gusto include its user-friendly platform, transparent pricing model and helpful customer support. In particular, users like how Gusto breaks down complicated tax information and allows employees to easily view pay stubs and make changes to their accounts.
The only blemish on Gusto's record is its D- rating from the Better Business Bureau. In the few negative reviews of Gusto, users complained of glitches that occurred when using the desktop and mobile app.
Zenefits gets most of its customer praise for its range of features and customization options. Users like the fact that they can use Zenefits just as an HR platform or pair it with payroll and benefits administration. This kind of flexibility allows customers to create a solution that works best for their business.
Criticism of Zenefits stems from a platform that some users find difficult to use. Some customers have had issues when trying to set up a new policy or enable a new feature. Others have complained of poor customer service. This includes having a hard time being able to speak to a support rep and having calls bounced when being transferred to a different department. Zenefits does have a B+ rating from the Better Business Bureau.
Generally, Gusto is rated higher on customer review sites than Zenefits. Simply put, users have fewer negative things to say about this service. While Gusto's BBB-rating is worse, this doesn't mean it receives fewer complaints than Zenefits, but it does mean that Zenefits addresses more complaints on this forum.
A version of this article was first published on Fundera, a subsidiary of NerdWallet.