OpenEdge Review 2022: Pricing, Features, Top Alternatives
OpenEdge can be a fine payments solution, but its lack of pricing transparency is a concern.
Many or all of the products featured here are from our partners who compensate us. This may influence which products we write about and where and how the product appears on a page. However, this does not influence our evaluations. Our opinions are our own. Here is a list of our partners and here's how we make money.
OpenEdge is a merchant services provider that allows you to integrate payments into an existing platform via a common API. OpenEdge is touted as being a simple service for developers. It comes with a hosted payments page, virtual terminal, desktop application and more. Pricing is quote-based, and users have complained about unfair rates and hidden fees.
OpenEdge is suitable if you're looking to integrate payments into existing software, but concerns about transparency should give you pause. The best approach is to try and negotiate what you deem to be a fair rate and read over your contract with a fine-tooth comb. Then, shop around and compare other services that offer similar solutions. If you can get a deal you feel comfortable with, then OpenEdge can be a fine payments solution for you. Read on for a full review.
Accept payments without worry
See our payment provider recommendations that fit your business.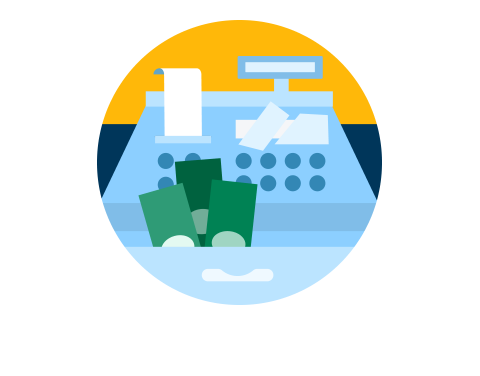 OpenEdge's capabilities are different than most merchant services providers because it is designed to be added to existing software, rather than to function as its own stand-alone platform. To get started with OpenEdge you can reach out to a sales representative and schedule a demo. Here's what you can expect from the OpenEdge platform.
The core of the OpenEdge platform is its payment API (app programming interface) — which OpenEdge calls "EdgeExpress." To understand what EdgeExpress does, it helps to first understand what APIs do.
App programming interfaces (APIs) allow one software (in this example, EdgeExpress) to communicate with another third-party software, such as your e-commerce platform, to allow you to use EdgeExpress features within that third-party software. APIs are a series of protocols that are typically expressed in code that can be added to the backend of third-party software.
With EdgeExpress integrated into your third-party software, you'll be able to accept magstripe, EMV and NFC payments, plus debit card transactions. You'll also have the ability to process payments offline. Furthermore, EdgeExpress can facilitate recurring payments, signature capture and custom prompts such as disclosures or confirmations. The payments process includes end-to-end encryption and tokenization.
EdgeExpress can be integrated in as little as 48 hours (OpenEdge reps can assist with integration). EdgeExpress is a common API, meaning it provides a singular message format. This speeds up time-to-market and requires fewer resources since developers do not have to implement new workflows.
EdgeExpress comes in three formats: EdgeExpress Cloud is for developers providing SaaS or cloud-based software with merchants operating in a Windows environment. EdgeExpress PC is a desktop version for Windows users, and EdgeExpress Mobile is designed for developers who offer either native iOS/Android mobile apps or web-optimized mobile apps that are accessed through a browser.
OpenEdge offers several Ingenico credit card terminals that are compatible with its API: the iPP320, the iSC Touch 250, the iCMP and the iSC Touch 480. In terms of mobile credit card readers, OpenEdge offers the WalkerBT, which can accommodate magstripe and EMV payments. The ID TECH Shuttle (Android and iOS), MagTek BulleT (Android only), MagTek iDynamo (iOS only) and MagTek uDynamo (Android and iOS) can only accept magstripe payments.
If EdgeExpress is too advanced for what you need, OpenEdge also provides an integration that will allow you to add a hosted and branded payments page to your software. The OpenEdge Hosted Payments Page can support e-commerce, mobile and point-of-sale (POS) payments. It is supported on all Windows and OSX operating systems and ensures all payments are encrypted and tokenized. Card-on-file and recurring payments are also supported.
OpenEdge provides a graphic explaining how its hosted payments page works:

Along with its APIs, OpenEdge also offers a desktop application known as OpenEdge View. OpenEdge View can be used by merchants to process and track payments. Payments can be processed through OpenEdge View's virtual terminal, which allows merchants to key in payment information. Merchants can also view transaction history, run a variety of reports on transaction data and set user-based permissions.
Another tool OpenEdge offers to merchants is the ability to process check payments through ACH or image capture. This is another API that can be integrated, and it also supports recurring payments. There's even a verification option that automatically vets and rejects checks with a known history of fraud and validates the routing number.
OpenEdge can also supply gift cards that are customized with your business's branding. There is also a loyalty program you can enroll your business in. Furthermore, OpenEdge can provide your business with materials for in-store displays and merchandising for your gift cards.
The last OpenEdge feature to discuss is the Decline Minimizer. This tool is designed to — you guessed it — minimize declines on credit card transactions. The Decline Minimizer works by automatically updating expired and outdated card information on a daily basis. The Decline Minimizer functions as a plugin for your POS software.
OpenEdge's security solution is called EdgeShield. EdgeShield is a security services bundle intended to protect credit card data, prevent counterfeit fraud and enhance payment security. The bundle includes end-to-end encryption, tokenization and a service called "PCI ASSURE." PCI ASSURE aims to help merchants by simplifying PCI compliance via online access to self-assessment questionnaires, network scans, a breach reimbursement program and custom security profiles created from your business's payments activity.
OpenEdge also uses Qualified Integrators and Resellers (QIRs) to install its payment applications and terminals. QIRs are trained and certified to install and maintain PA-DSS (Payment Application Data Security Standard) validated payment applications.
Being an OpenEdge merchant gives you access to EdgeExperts — OpenEdge's customer support team. EdgeExperts can be contacted via phone or email seven days a week from 8 a.m. to 8 p.m. ET. Every new customer gets a dedicated EdgeExpert to manage their account. EdgeExperts can help with everything from coordinating developer services to discussing initiatives that can help your payment solution grow.
OpenEdge also has a blog with useful tips on getting the most out of your payments service.
OpenEdge does not provide any pricing information on its website, leading us to believe that this service is entirely quote-based. For what it's worth, OpenEdge's parent company, Global Payments, only offers quote-based pricing. Depending on your business, you'll likely either be offered interchange-plus pricing or subscription pricing.
One of the best reasons to use OpenEdge is because you want to add payments to your platform on your own terms. OpenEdge's common API allows you to do just that. This is perfect, for example, for a software developer who wants to add payments after the fact. On the other hand, maybe you aren't enamored with your POS provider's payment processing options or perhaps your current payment processor isn't compatible with your new e-commerce platform. OpenEdge can help in all these situations.
The other big pro with OpenEdge is its simplicity relative to other APIs. The common API allows for full integration in as little as 48 hours, and OpenEdge will hire a professional to perform the integration for you. There are also simpler APIs, like the Hosted Payments Page API, that are as good as a plug-and-play solution. Working with developer tools is easy, but it seems like OpenEdge has taken into consideration user experience and has tried to make the whole process as painless as possible.
OpenEdge has some drawbacks:
Our biggest red flag when it comes to merchant services providers is a lack of transparency —  especially when it comes to pricing. OpenEdge does not use independent sales organizations or resellers to distribute its products, which is good. But not providing pricing information can lead to merchants getting unfair deals because they have no idea what others pay for comparable levels of service. Perhaps even more concerning is that customers have complained about hidden fees in their OpenEdge contract. The best advice is to negotiate as well as you can in order to get the best deal for your business.
Lack of specific features
If you were looking for something like a payment service provider, OpenEdge wouldn't make sense for you regardless. It's designed to function with your existing software. Having said that, there are a few additional features that have become table stakes in the merchant services industry — and it is eye-raising that you can't get them with OpenEdge. Chief among these features is a payment gateway. The credit card terminal options with OpenEdge are also fairly limited, and you have no choice but to use a Global Payments merchant account.
Here is what customers who use OpenEdge have to say about the service on product review platforms:
G2 Crowd: 3.5 stars out of 5.

Capterra: 3.5 stars out of 5.

Better Business Bureau: 1 star out of 5 (BBB rating: A+).
Customers have more negative comments in OpenEdge reviews than positive ones. On Better Business Bureau, in particular, numerous customers complain of being hit with exorbitant fees that they were not anticipating or being billed after they thought they had closed out their accounts. In one particularly startling review, a customer said, "You sign a contract and then they hide language in the small print of your monthly statements and add on fees you will never know about and cheat you out of as much as $112.50 each month."
However, there are some positive reviews, too. In those reviews, customers praise OpenEdge for its ease of use, range of functionality and helpful customer service. One small-business owner on Capterra said, "We love that it easily integrated with our PM software, making credit card processing a breeze. There are competitive rates and easy-to-read statements. It's easy to run reports and easy to refund when needed. Customer support is always prompt and helpful when we have issues, which is few and far between."
Accept payments without worry
See our payment provider recommendations that fit your business.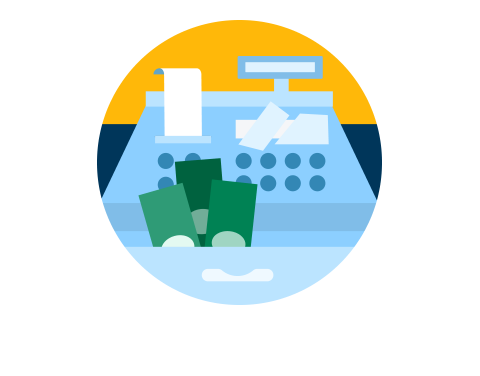 If you want to compare OpenEdge to some leading merchant services providers, consider these options:
Stripe is a payment service provider, so you'll get an aggregated merchant account and payment processor in one. But if you're a developer looking for an OpenEdge alternative, it doesn't get more high-tech than Stripe. There is a range of developer tools that will allow you to customize your integration. Stripe's integration tools are so robust that they are used by major technology companies like Lyft and Shopify to make white-label payments solutions — so they can probably satisfy your business's needs. The rate you'll pay to process payments is 2.7% plus 5 cents for in-person payments and 2.9% plus 30 cents for online payments. Plus you also get a free payment gateway.
If you're looking for a more traditional merchant acquirer, consider Payment Depot. Why? Payment Depot offers some of the lowest payment processing rates in the game. Sure, you'll have to pay a membership fee ranging between $49 and $199, but once enrolled you'll get the lowest interchange rate possible plus transaction fees ranging between 15 cents and 5 cents. Payment Depot also provides customers with a payment gateway, virtual terminal and access to POS hardware.
A version of this article was first published on Fundera, a subsidiary of NerdWallet.