Best Places to Start a Business in Florida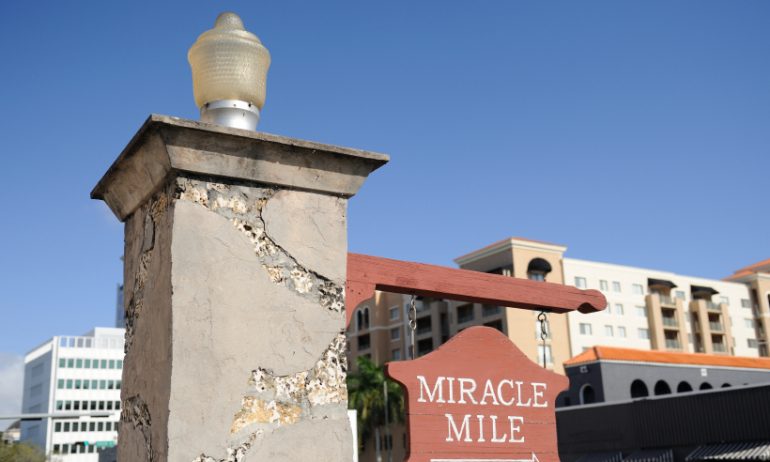 Many or all of the products featured here are from our partners who compensate us. This may influence which products we write about and where and how the product appears on a page. However, this does not influence our evaluations. Our opinions are our own. Here is a list of our partners and here's how we make money.
If you picture Florida, images of palm trees, beaches and Disney World might very well come to mind. Indeed, those attractions and temperatures averaging 60-81 degrees help the state draw nearly 100 million tourists a year, according to Enterprise Florida, the state's economic development organization.
Those tourists undoubtedly support the state's local retailers and restaurants, but Florida's economy is more diverse. Key industries include aviation and aerospace, life sciences, manufacturing, defense, information technology, financial services, logistics, trade and clean technology. Additionally, major corporations, including Office Depot, Publix Super Markets and Carnival Cruise Line, are based in Florida.
But small businesses thrive, too. There are nearly 2.2 million small businesses in Florida, most of which are sole proprietorships, or businesses without employees, according to a 2015 state profile by the U.S. Small Business Administration. Small-business loans in the state under the SBA's 7(a) program grew 38% from 2014 to 2015, from $620 million to $854 million from October to May, the Sun Sentinel recently reported.
To pinpoint exactly where business owners can find success in the Sunshine State, NerdWallet analyzed 268 places with populations of 10,000 and above to find the best places to start a business in Florida. We calculated the overall score for every location based on the city's business climate and economic health using data from the U.S. Census Bureau. Learn more about our methodology at the end of this article.
Small cities thrive. Size doesn't necessarily matter when it comes to a place's ability to attract businesses. All of the places on our top 10 list have populations less than 50,000, and eight of our top 10 cities have populations under 20,000. However, most places on our list are near large cities — like Miami and Orlando — which gives businesses in those places access to larger workforces, more customers and small-business resources.
Small-business resources are plentiful. Enterprise Florida, the state's economic development organization, connects small businesses in the state with training and business development opportunities as well as financing options. Business advising resources are available at Florida's over 40 Small Business Development Centers.
Best places to start a business in Florida
This northern Orlando suburb tops our list because the average revenue per business, $4.5 million, is the highest of all places in our top 10. Maitland's proximity to Orlando, less than 10 miles away, allows entrepreneurs access to the National Entrepreneur Center, which offers free one-on-one business coaching, hosts entrepreneurship seminars and facilitates small-business loans. The University of Central Florida's Small Business Development Center in Orlando also offers free business consulting, and the university's Business Incubation Program offers resources including coaching, workshops, access to legal experts and office space for early-stage businesses.
Just 15 miles inland from Miami, Doral's economy is fueled by tourism, logistics, finance and trade due to its proximity to Miami's port. Major employers in Doral include Perry Ellis International, the Miami Herald Media Company and Hellmann Worldwide Logistics. Entrepreneurs in Doral can go to the Florida Small Business Development Center at Florida International University in Miami for free business consulting.
With white sand beaches, swanky shopping streets and golf courses galore, Naples' economy is largely based on tourism. There are 50 businesses for every 100 people — which is the highest in our top 10. The Fifth Avenue South Business Improvement District promotes local retailers and restaurants in that area, and the Small Business Development Center at Florida Gulf Coast University provides entrepreneurs with free consulting services.
The northernmost place on our list, Palatka is a small city between Jacksonville and Orlando. It makes our list because it has the lowest median housing costs of all places in our top 10 at $618 a month. Major employers in Palatka include the St. Johns River Water Management District and Putnam Community Medical Center. The Small Business Development Center at the University of North Florida has an office in Palatka that offers free advising for local businesses.
The economy in this city in Central Florida, on Lake Jackson, is largely based on agriculture, with citrus farming, nursery products and beef cattle as the biggest industries. In Sebring, 53% of businesses have paid employees — the highest percentage in our top 10. Local businesses will find free advising at the Small Business Development Center at South Florida State College.
Just outside Miami, Coral Gables is the largest city on our top 10 list, and residents here earn the highest median income of all places on our list at $69,375 a year. The city is home of the University of Miami, which provides a workforce for local businesses. MasTec Inc., a public engineering, contracting and construction company, is headquartered here. A planned community with Mediterranean-style architecture, Coral Gables has many upscale restaurants, shops and bridal boutiques in the city's downtown.
Part of the Greater Orlando Area, Longwood businesses benefit from being near a major Florida city. Businesses have access to resources such as the University of Central Florida's Business Incubation Program and an incubator kitchen for food entrepreneurs at East End Market. Longwood's top employers include FedEx, UPS, Comprehensive Energy Services and Collis Roofing.
About 40 miles north of West Palm Beach, Stuart is a small port city on the St. Lucie River. Its historic downtown hosts year-round community events and is lined with over 50 locally-owned businesses including Osceola Street Cafe and Hoffman's Chocolates. Businesses can join the Downtown Business Association of Stuart to be listed on the group's website.
About 30 miles southwest of Daytona Beach, Orange City attracts tourists and visitors who come for the annual Daytona 500 NASCAR race. The 1876 Heritage Inn is one of the city's oldest existing businesses, and new businesses have continued opening ever since, with the city issuing 100 new business licenses a year, according to its website. Major employers in Orange City include Florida Hospital Fish Memorial and John Knox Village, a retirement community of 650 residents.
An Orlando suburb, Lake Mary is a family-oriented community within a technology area. Companies based here include Fiserv Inc. and SunGard, two financial service technology companies. The headquarters of Florida High Tech Corridor Council, which offers technology entrepreneurs technical assistance, research grants and access to the Florida Virtual Entrepreneur Center web portal, are located nearby in Heathrow.
We analyzed 268 places in Florida with populations of 10,000 and above. We didn't include two places with fewer than 500 businesses and 37 places without business survey data. NerdWallet calculated the score for each location using the following criteria:
Average revenue of businesses is 20% of the score. A higher average contributed to a higher score.

Percentage of businesses with paid employees is 25% of the score. A higher percentage contributed to a higher score.

Businesses per 100 people is 20% of the score. A higher number contributed to a higher score.
Median annual income is 10% of the score. A higher median income contributed to a higher score.

Median annual housing costs are 10% of the score. Lower median costs contributed to a higher score.

Unemployment rate for residents over 16 years old is 15% of the score. A lower rate contributed to a higher score.
NerdWallet staff writer Teddy Nykiel contributed to this article.
---
Coral Gables, Florida, image via iStock.