QuickBooks Community: Best Places to Find User Support Online
How do you learn all the ins and outs of QuickBooks? Each QuickBooks community listed here can help.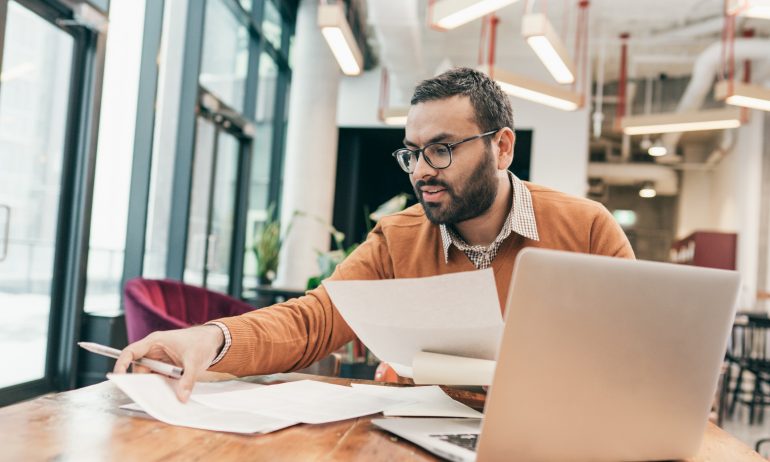 Many or all of the products featured here are from our partners who compensate us. This influences which products we write about and where and how the product appears on a page. However, this does not influence our evaluations. Our opinions are our own. Here is a list of our partners and here's how we make money.
Working with business accounting software can be a game-changer for any small-business owner, but sometimes even the most tech-savvy among us need a little extra help with their software now and then. If you've chosen to use QuickBooks Online, discover the robust online QuickBooks community and some of the best additional places to find guidance, answers to your questions and a wealth of QuickBooks knowledge.
The official QuickBooks community
The original Intuit QuickBooks community can be found, as you might imagine, on QuickBooks.com. The QuickBooks site has a wealth of resources for anyone using any version of their software. This official QuickBooks community is attentive, interactive, and even features members who are QuickBooks ProAdvisors, accounting professionals and small-business owners. In this QuickBooks community, you can find help articles, Q&A and guides to get started with your software. The help articles are available for all of the different QuickBooks versions and cover topics such as:
Employee and payroll taxes
Similarly, the getting started guides offer articles on how to download and set up QuickBooks, as well as tutorials explaining basic QuickBooks functions. In the Q&A section, you'll find questions posed by real users in the QuickBooks community, and answers from other users as well as accounting and bookkeeping experts. Questions cover the full range of topics relating to using QuickBooks — and you can search the site to find a posting that addresses any question you might have. The QuickBooks site also gives you the ability to filter questions based on the specific software you're using. Furthermore – and perhaps most importantly, if you can't find help from an existing posting, you have the opportunity to pose your own QuickBooks question and start a discussion on this topic within the community.
Additionally, although the main focus here is QuickBooks community help, the site also features a "business discussion topics" section. The discussions in this section are broader and include general business conversations — containing everything from marketing tactics to financial literacy advice to community member success stories. If you find that you need more specific assistance than what is available in the QuickBooks community setting, you can also navigate directly to the support page to contact the QuickBooks customer service team.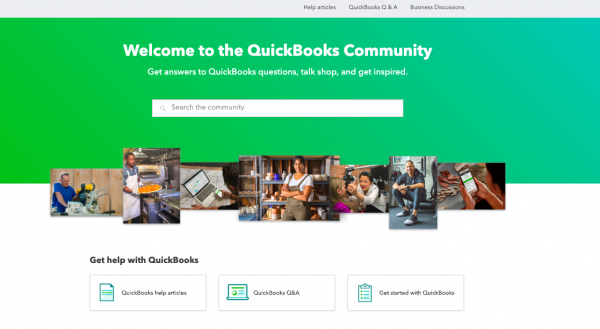 Although you might not typically think of Reddit as a place for business advice, the QuickBooks subreddit is actually a valuable QuickBooks community resource. This subreddit has over 9,000 members and new questions and responses are posted daily. This forum operates just as all Reddit communities do and is moderated by two well-versed QuickBooks users as well as a QuickBooks ProAdvisor. Most questions posed to this community are very specific, so this is a great place to go if you have a particular question you'd like answered.
QuickBooks Facebook groups
Facebook is another social media platform where you'll find QuickBooks community support. There are numerous QuickBooks-specific groups on Facebook that you can join and engage in a dialogue with other QuickBooks users and experts. Some groups are geared more towards accountants and bookkeepers using the QuickBooks software, however, there are others that are for any level of user working with any version of the platform. Additionally, some groups are closed and you must ask permission to join from the moderator. Certain groups, on the other hand, are public and you can see questions and answers posted by users even without joining the group. As with all social media platforms, you should use your best judgment when joining QuickBooks groups and interacting with other members. That being said, however, these QuickBooks community Facebook groups can be helpful places for discussion — on a platform that you may already use on a frequent basis.
QuickBooks community forum sites
In addition to the QuickBooks community forums available on the QuickBooks website or social media platforms, there are also other forum websites on the internet directly related to QuickBooks. A top example of this kind of site is Quickbooksusers.com. Although Quickbooksusers.com offers paid personalized services, they also have a full forum site that you can join for free. In this forum, you can ask and find answers to QuickBooks-related questions. Once again, discussions range from general QuickBooks Online tips to conversations that are more specific, like ones addressing drop shipping or direct deposit, for example. The QuickBooks community on quickbooksusers.com forum is very active, with numerous posts occurring a daily basis. Additionally, this community has forums that are not only specific to the type of software you're using, but also offers international threads for U.K., Australian and Canadian users.
Additional QuickBooks resources
With each of the above options, you'll find the best access to the QuickBooks community, allowing you to reach out to get answers to your questions, help another user with their problems, as well as learn QuickBooks definitions and processes. However, if you're looking for additional, less-forum based guidance, there are several other internet resources you'll want to check out.
YouTube: For video tutorials covering all kinds of QuickBooks topics and issues, YouTube is a great resource. There are even individual channels that specifically talk about business operations and software and provide useful how-to guides for business owners and accounting professionals alike.

QBO Show: A live, online chat show, the QBO show designed around QuickBooks help and questions is another helpful resource. You can find video and audio archives on the QBO Show website that span over several years — containing interviews, tutorials and news of QuickBooks development.

Podcasts: Similar to the QBO Show, you can find useful podcasts online that address not only QuickBooks topics but also offer additional accounting and bookkeeping tips. A great example is the Cloud Accounting Podcast, which discusses accounting news and how it affects the community and industry on a weekly basis.
Bookkeeping and accounting software

Sage 50cloud $48.17 per month (when paid annually) and up.

Wave Financial Free (add-ons available).

Xero $13 per month and up.

Zoho Books $0 per month and up.
A version of this article was first published on Fundera, a subsidiary of NerdWallet