10 Recession-Proof Business Ideas
Get inspired with this list of recession-proof business ideas that typically thrive during an economic downturn.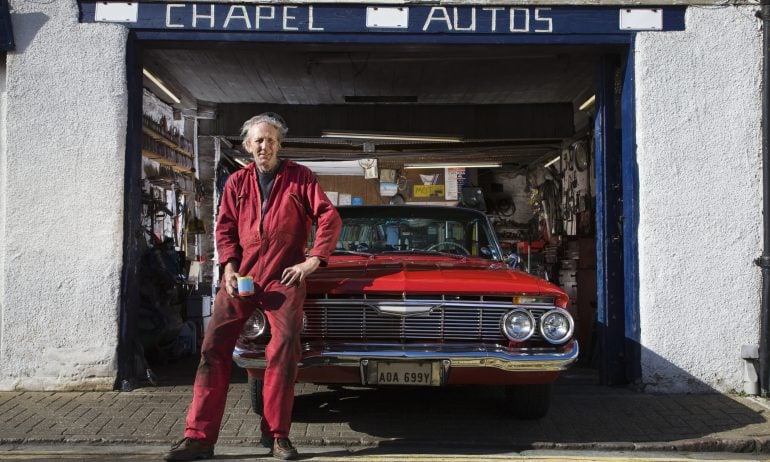 Many or all of the products featured here are from our partners who compensate us. This influences which products we write about and where and how the product appears on a page. However, this does not influence our evaluations. Our opinions are our own. Here is a list of our partners and here's how we make money.
In case you had any doubts about it, the U.S. has officially entered a recession since the COVID-19 outbreak. True, it may seem like the economy has shuttered entirely, but the reality is that not every business is doomed to fail right now. Quite the contrary: Some businesses, like the recession-proof business ideas listed ahead, can actually thrive during an economic downturn. At the very least, they're eminently survivable, both during a recession and afterward.
What makes a business "recession-proof?" For the most part, these businesses provide staple products or services that hold true regardless of the economic situation, like education and repairs. Others cater specifically to people's changing habits and preferences. In this recession in particular, those habits are twofold: First, almost everyone is living and working remotely; and secondly, almost everyone is saving money. For that reason, businesses like online learning and ecommerce resale can absolutely thrive right now.
It's safe to assume that you are working remotely and saving money too as you plan how to start a business of your own. So many of the business ideas on this list can be launched and run totally from your own home, but those that require in-person interactions are conducive to social distancing measures. And they all require very little or no initial investment—and very little or no overhead once you've launched. So, there's no need for a recession to quash your entrepreneurial spirit. Read on for 10 of the best recession-proof businesses you can start today.
Smart money moves for your business
Grow your small business with tailored insights, recommendations, and expert content.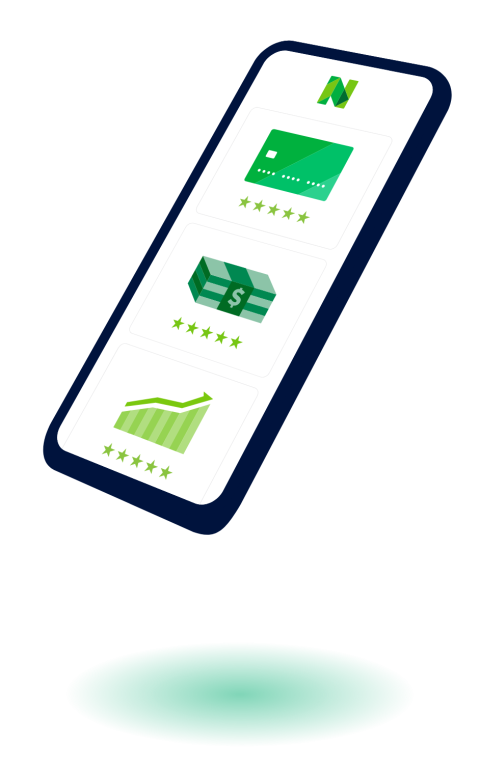 10 best businesses to start in a recession
Your toilet, stove, garage door, leaky roof, and other things around the house that are prone to breaking don't care whether the economy is booming or busting. And while some people are handy enough to repair those things on their own, many more of us are decidedly not. So if you're handy around the house—or if you're a certified plumber, electrician, or HVAC technician—starting your own home repair business is a no-brainer.
with Fundera by NerdWallet
Freelancing in your field of expertise is always a viable, low-investment option, regardless of what the economy is doing. But it's an especially useful revenue stream during an economic downturn. While some (or many) companies lay off full-time staff during recessions, they may retain contract or freelance employees, since the latter option is less expensive for them.
And if you're worried about your own full-time position, it may be a good idea to launch your freelance services alongside your current job. In the best-case scenario, you'll bring in some extra income when you need it most. And the worst-case scenario, you'll have established your freelance career enough to keep you afloat while you look for another full-time position—or to keep growing your freelance work into a full-time gig.
3. Reselling items online
Suffice it to say that most people are not buying luxury clothes, accessories, cosmetics, and other small items during a recession. If they're indulging in retail therapy at all, they're being reasonable about it—which often means buying secondhand or on consignment.
Secondhand stores actually saw an average 35% increase in sales during the 2008 recession; but during this recession, most of that secondhand purchasing will be conducted online on sites like eBay, Poshmark, Depop, thredUP, and The Real Real. Pretty much all of these sites were designed to be both buyer- and seller-friendly, so it should take you a matter of minutes to set up a profile and start selling your gently used or like-new items. The only costs you'll need to be aware of are potential seller fees and shipping prices, though some sites, like thredUP and The Real Real, provide free shipping services.
4. Bookkeeping, accounting, or financial planning
Benjamin Franklin got at least one thing right: Nothing is certain except death and taxes. Also certain: Most people don't want to do those taxes on their own. But beyond standard tax prep, individuals and small businesses may be in extra need of financial planning, asset management, and general guidance about their finances during times of economic uncertainty. Due to COVID-19 especially, small business owners may need help understanding new financing options, like the SBA's Paycheck Protection Program and Disaster Relief loans.
The same principles that apply to secondhand shopping and home repairs thriving during a recession apply here. People aren't buying new cars when the economy dips, so they'll need to tune up the car they already have—and cars, like homes, are bound to need those tune-ups from time to time.
If you don't have the funds or bandwidth to open a brand-new, brick-and-mortar car repair shop, you can start by servicing cars for your friends, family, co-workers, and neighbors from your own garage, and let word of mouth work its magic.
And the same principle that applies to freelancing applies here: Although companies may be laying off full-time staff, many more continue to employ people on a temporary basis. Still others are powered by gig workers, like driving and delivery companies.
Alternatively, you can find gigs according to your particular skill set on platforms like Fiverr for writers and other creative professional services, 99designs for artists and designers, and TaskRabbit for odd-jobbers. Working a temp or gig job is complementary to either an existing full-time job or a patchwork of other freelance or part-time work.
With the vast majority of the world confined to their homes for the foreseeable future, the necessity of online learning cannot be understated, nor can its inherently democratic nature: If you have a Zoom account, a modicum of charisma, and the discipline and commitment to create and execute lesson plans, you can teach online.
You obviously need a marketable skill set, too, but that can be almost anything you're properly trained or qualified to do: fitness classes, makeup tutorials, writing workshops, cooking tips, and so much more.
Not only can this business idea provide people with some new information, but it comes with the added boon of forging a much-needed community and a sense of connection. But this business idea requires a lot of marketing skills to garner a "student body," so to speak, so we wouldn't necessarily recommend it if you're shy on the self-promotion front.
8. Online beauty business
Considering its several extenuating circumstances, the jury's still out on whether the "lipstick effect" will apply to our current economic downturn. But according to Beauty Independent, data and expert input suggests that people have spent more money on skin and body care products since salons and spas have closed their doors—and since widespread anxiety has people doubling down on their self-care efforts. So this might be an ideal time to launch an online beauty business that centers specifically on things like hair, nail, skin, or body care, rather than strictly focusing on makeup.
9. Corporate cleaning services
During the COVID-19 crisis especially, physical, public spaces absolutely need to be cleaned—hence why a cleaning service that focuses especially on public spaces—like banks, hotels, grocery stores, businesses, offices, even hospitals, if you're trained to do so—are especially in-demand right now.
If you don't have the resources required to take on such massive cleaning projects, you can certainly try your hand at personal cleaning services. As states are under some combination of lockdown, quarantine, and social distancing measures, we can't guarantee that individual homeowners will immediately jump at the prospect of someone entering their homes (even if it's to clean them). But demand for cleaning services will almost certainly increase exponentially once these measures are eased. That gives you some time to start your cleaning business and work out any kinks before your customer base surges.
10. Food and beverage business
Everyone has their own, unique practices to deal with stressful situations. For many people, that's eating and drinking. Case in point: The New York Times reported that the 2008 recession sparked a huge surge in candy sales. But even if they're not using eating and drinking as a coping mechanism, humans need to eat—which makes a food or beverage-related business one of the most "inelastic" industries ever.
Would we recommend opening a restaurant, cafe, or bar in the midst of the COVID-19 pandemic? Not enthusiastically. Rather, a less risky and investment-heavy option could be to sell your confections online and/or out of your home. Not only is this method more conducive to quarantine measures, but starting small will help you get a handle on market demand and your customers' preferences. You can take your time scaling intelligently from there.
The recession-proof business ideas listed above are just a small sampling of the businesses that are entirely viable to start during a recession. So if none of these ideas resonate with you, hew your line of thinking to the principles we outlined before: An inelastic product or service, and/or a business that provides a product or service that people are looking for specifically during a recession (and, right now, as they're navigating the coronavirus pandemic and its fallout). Some other viable business ideas can be found in the health care, tech repair, and daycare industries, for instance.
Equally important as coming up with a recession-proof business idea is executing that idea. So once you're ready to take the plunge, read up on our library of resources about starting a business.
This article originally appeared on JustBusiness, a subsidiary of NerdWallet.