Restaurant Name Ideas: How to Choose the Right One for Your Business
Struggling to come up with restaurant name ideas? Here are ways to come up with the right one.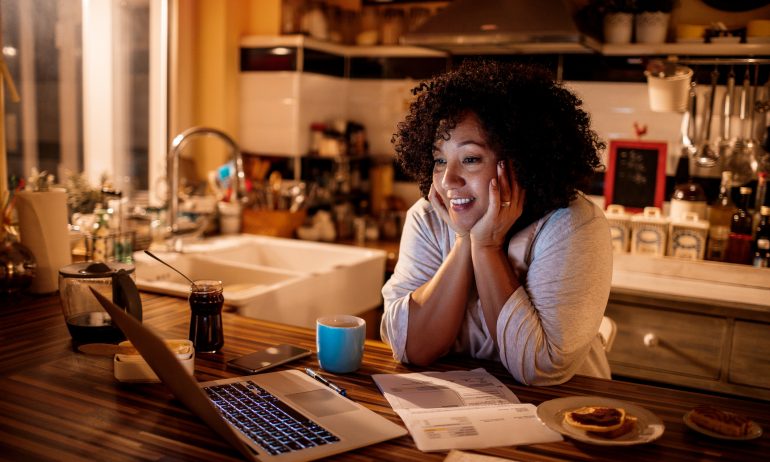 Many or all of the products featured here are from our partners who compensate us. This may influence which products we write about and where and how the product appears on a page. However, this does not influence our evaluations. Our opinions are our own. Here is a list of our partners and here's how we make money.
When Claire Chan was trying to come up with a name for her restaurant, she thought of the vibe she wanted to bring to the new business she was starting. Once she had that figured out, the name came to her.
"I wanted the space to feel like a 'home away from home,' and thus naming it after someone that has such personal significance in my life was an important way for me to honor that idea and remind me of my home," Chan told JustBusiness. Thus, Bar Beau, a cafe by day and cocktail bar and restaurant by night, is named for Chan's nephew.
It's not uncommon for a restaurant's name to have a story behind it, just like Chan's does, but that's just one way to come up with restaurant name ideas. If you're opening a restaurant but are struggling to come up with restaurant name ideas, we'll go over some ways you can come up with a name and what you need to keep in mind when choosing one.
There are a few things to keep in mind when approaching the naming process for your restaurant. Some are standard to any business, but others are specific to restaurants, which is part of what makes naming your restaurant so fun!
Just like with any business, you can't use a name that's already taken for your restaurant—at least not in your immediate area. You need to make sure that your restaurant name is available before you get too far in the branding process.
You don't want to start ordering merchandise like napkins and menus, for example, before you're sure about the restaurant's name. You can check if the business name you want is available online, usually on the secretary of state's website for the state where you plan to open your restaurant.
If your restaurant name is available, you can register it with your secretary of state (or reserve it if you're not ready to register your business yet). If you want additional protection for your business name, you may also consider trademarking your name with the U.S. Patent and Trademark Office. Finally, before committing to a name, you should also make sure the domain name and social media handles you want are available as well, so that your branding is consistent.
The last thing you want is for someone to come and enjoy their experience at your restaurant only to forget the name of it and not be able to recommend it to any of their family or friends. Consider keeping your restaurant name short, maybe just a word or two, and catchy.
You can also have the name be tied to the type of cuisine you serve, the location, or even a signature meal or experience you'll offer customers. Tying your restaurant's name to the unique experience diners will have there is one way to help make it stick in people's minds.
If customers can remember the name but can't pronounce it, that's no good either. Make sure it's easy enough to say that after hearing it once or twice, your customers will have the name down pat and be able to tell others about it.
That's not to say that you shouldn't name it something in another language, but ideally have it be something catchy that your customers will be able to say and repeat over and over while raving to their friends about the amazing food you served them.
Think about your audience and who you want to draw to your restaurant. Don't name it something that they wouldn't be comfortable saying, telling someone else about, or posting about on their social media channels (that's free advertising, after all).
In other words, steer clear of profanities or anything vulgar—unless, of course, you're targeting a very specific audience. More often than not, though, you'll want a restaurant name that doesn't limit your customer base and welcomes all potential diners.
There are a few things you can think about to come up with restaurant name ideas for your new endeavor. Think of it as brainstorming for your business, just like you would for the menu, decor, or any other details about your restaurant.
You may also opt for a restaurant name generator to help get the creative juices flowing, but the most unique restaurant name ideas will likely come from you, your experiences, or your friends and family.
Everyone loves a good pun, and depending on the type of restaurant you're opening, you might have the perfect pun right at your disposal. For instance, if your restaurant is going to sell pizza or another food with cheese, you have a wide variety of puns available to you like "Cheesy Does It."
You might have to flex your creative muscles for this one, but you can likely come up with a memorable and fun pun name for your restaurant. Of course, keep in mind your target audience and the type of restaurant you're opening. Pun names are best-suited for more casual restaurants—less so for fine dining establishments.
If your restaurant is going to be in a well-known location like a neighborhood or part of town with a local nickname, or an area that previously had a different name in the past, you can use that to name your restaurant.
You can even use the street name where your restaurant is located for the name. This would help identify it and give customers an idea of where your restaurant is located right off the bat. You could also name it after the region or place that inspired your menu.
Like Chan's restaurant, the names of loved ones are a popular source of actual restaurant names. You've probably been to a restaurant that was named after someone. Maybe you even have an idea of who you might want to name your restaurant after. Maybe it's the person who taught you to make the food you're serving in the first place, the person who you learned to make the food for originally, or, of course, you can always name it after yourself. Think about it, even some of the most popular fast-food restaurants around used this method to name their chains (think of Wendy's or McDonald's, for instance).
Tips from restaurant owners
One way to think about your restaurant name has to do with what you want your customers to know before they even sit down and take a look at the menu. That's exactly what Burger Boss founder Mo Farha did when naming his restaurant.
"Burger Boss was created to bring back the great American burger that was lost in fast food," says Farha. The idea is that when a diner goes into Burger Boss, they're in charge of their food; they're the Burger Boss. They're in charge of the toppings they want, the type of protein or bread, and the sauces or veggies they want.
Another tip is to create a restaurant name that embodies your restaurant, even if it means making up a word. That's what co-founder and CEO of Honeybrains, Marisa Seifan, did for her restaurant. The idea behind it is that it's a restaurant dedicated to brain health.
"Honeybrains is a made-up word that we created to capture the essence of our concept as the first health care hospitality brand dedicated to better brain health," explains Seifan. The idea behind combining the words honey and brains had to do with the importance of honeybees to the world's food supply, the importance of brain health and eliminating the consumption of processed sugars, and the fact that honey is a brain-healthy food, like the rest of the food on the Honeybrains menu.
And of course, you could always take a page out of Chan's book and go with naming your restaurant after someone who is important to you or exudes the vibe and feel that you want your restaurant to have.
Whether you've been brainstorming restaurant name ideas long before you had the business model and menu down, or it's the last thing on your to-do list before you can move forward with opening your restaurant, coming up with the perfect name for your business is crucial. Not to mention, you'll still have to make sure the name is available before you can proceed.
Once that's done, though, you're in the clear to start mocking up those menus and gaining followers on your social media channels like Instagram and Facebook, as well as business review sites like Yelp and Google My Business. Think about what will make your restaurant name meaningful and catchy so people will remember it and be able to tell others all about the great experience they had.
This article originally appeared on JustBusiness, a subsidiary of NerdWallet.