Sage 50cloud vs. QuickBooks Online: Which Is Best for Your Small Business?
QuickBooks Online and Sage 50cloud are big names in cloud-based accounting, but a few factors distinguish the two.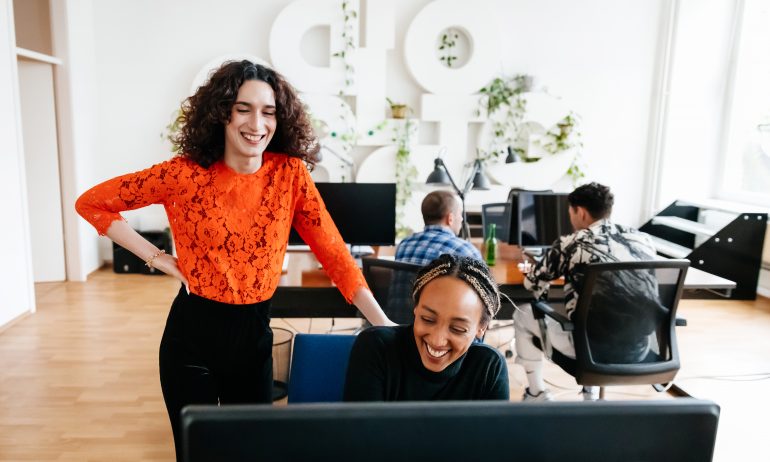 Many or all of the products featured here are from our partners who compensate us. This may influence which products we write about and where and how the product appears on a page. However, this does not influence our evaluations. Our opinions are our own. Here is a list of our partners and here's how we make money.
Both and are powerful accounting solutions for most small businesses. Even so, there are a few factors worth considering so you can feel confident about your decision now and down the road.
QuickBooks Online is the stronger candidate for business owners who prioritize scalability and the ability to easily loop in accountants. And if they want to gain deeper insight into the logistics behind their business as it grows, QuickBooks Online's reporting capabilities scale up with each plan level. However, Sage's unlimited-users feature renders it a winner among larger businesses and well-established small businesses that require more than 25 users. QuickBooks Online is less expensive, though.
Extra note on ease of use: If you want to get the most out of your accounting software product, regardless of whether you choose Sage, QuickBooks Online or something else, you'll have to invest some time learning accounting basics. The information on Sage and QuickBooks dashboards can be overwhelming if you don't brush up on the and .
If you need to give accounting access to more than five people, Sage could be the better option for you. QuickBooks Online's most popular Plus plan tops out at five users, and the highest-tier Advanced plan, which is expensive at $180 per month, allows up to 25 users. In contrast, Sage's highest-tier Quantum plan is more expensive but puts no cap on the number of users. All things considered, however, user limits shouldn't be a huge deal unless you have a larger business.
As business owners learn more about accounting, they might want to run more detailed reports, and that capability increases with each of QuickBooks Online's four plan tiers. Sage provides over 150 reports, including specialized ones for businesses in construction, manufacturing or distribution industries. Reports can be customized, grouped, filtered and combined.
QuickBooks is an industry standard with 4.5 million users worldwide. With more than two million users worldwide, Sage is also popular but not as ubiquitous. The numbers alone suggest there's a better chance your accountant has worked with QuickBooks.
When you finally decide on an accounting software product, the hope is that you'll be comfortable using it. Before making any decisions, it's worth taking a test drive of each software product to check out its dashboard and shortcuts. While both Sage and QuickBooks Online are user-friendly and have a clean look, you might find you prefer one layout over the other.
QuickBooks Online gives you access to an impressive marketplace of over 600 apps — including third-party tools as well as QuickBooks add-ons. Sage 50cloud touts 13 other applications, such as Stripe and VeriClock. You'll have to have a Microsoft 365 subscription and integration in order to use the Premium version, though.
Both providers offer mobile apps, which can be really helpful for checking on things outside of the office or when you're away from your computer. Both apps are also highly rated in the Apple App store, though QuickBooks has far more reviews than Sage 50cloud does.
Both providers offer free trials, which is huge for switchers wondering if these offerings will work for them. QuickBooks Online offers a free 30-day trial for new customers (or 50% off of a 30-day subscription, your choice). Sage also offers a free 30-day test-drive.
Business owners who prefer working through a hiccup on the phone will favor QuickBooks Online, which has longer hours during the week (6 a.m. to 6 p.m. Pacific time) and is open on Saturdays; Advanced plan owners get 24/7 support. Sage also offers phone support from 9 a.m. to 8 p.m. Eastern, Monday through Friday; each call is limited to an hour.
Both platforms have partnerships in place to help you access capital. Sage's setup with Biz2Credit is more oriented toward helping your accountant help you, however (the partnership is for members of the Sage Accountants Network). With QuickBooks Online, on the other hand, you can arrange financing yourself directly through its Intuit Financing arm or through other lenders that QuickBooks partners with.
Read more about how QuickBooks Online stacks up with the competition.