QuickBooks Online vs. Desktop: Which Is Right for Your Business?
Unless you need advanced inventory or job costing, QuickBooks Online will likely be the better choice for your business.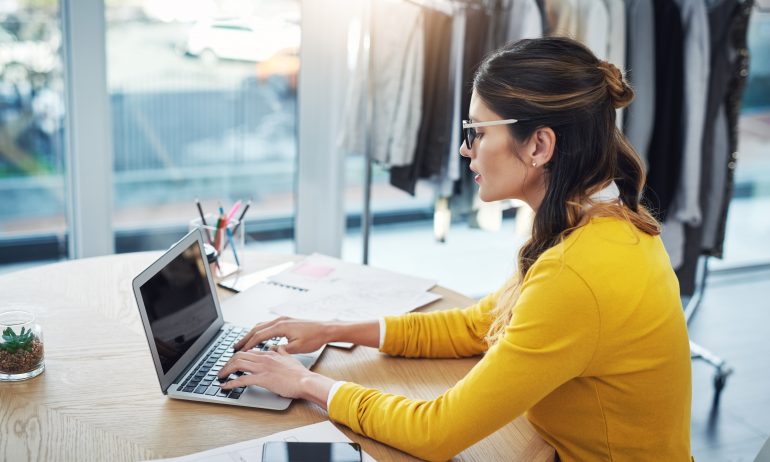 Many or all of the products featured here are from our partners who compensate us. This may influence which products we write about and where and how the product appears on a page. However, this does not influence our evaluations. Our opinions are our own. Here is a list of our partners and here's how we make money.
Known as the industry standard for small-business accounting software, QuickBooks offers two core branches within its product suite — the cloud-based QuickBooks Online and the locally-hosted QuickBooks Desktop.
With four plans, robust features and a user-friendly interface, QuickBooks Online will be the ideal choice for most small businesses. QuickBooks Desktop, on the other hand, is best for businesses that prefer a desktop solution, or those that need its advanced inventory tracking, job costing or reporting tools.
Here's a breakdown of QuickBooks Online versus QuickBooks Desktop, including how they compare on accounting software features.
Nerdy tip:
Although the phrase "QuickBooks Desktop" is sometimes used synonymously with
QuickBooks Pro
, QuickBooks offers three different products under the Desktop umbrella: Pro, Premier and Enterprise.
QuickBooks Online vs. Desktop comparison
Simple Start: $25 per month.

Essentials: $50 per month.

Advanced: $180 per month.

Pro: Starts at $399.99 for one license (valid for 3 years).

Premier: Starts at $649.99 for one license (valid for 3 years).

Enterprise: Starts at $1,275 per year for one license.

Up to 25 users and 3 accounting firms with Advanced plan.

Up to 40 users with QuickBooks Enterprise.

Maximum number of financial accounts

250 accounts for Simple Start, Essentials and Plus; unlimited for Advanced.

10,000 accounts for Pro and Premier; 100,000 for Enterprise.

Cloud-based; mobile apps available for iOS and Android.

Locally hosted on PC.* Enterprise offers the option to purchase remote access add-on for associated costs.

Excellent. You can invite your accountant via email at no additional cost. Your accountant will have access to your account and all its features from any device that has an internet connection.

Fair. You can work with an accountant at no additional cost. Unless you have the remote access add-on, however, you cannot work with your accountant in real-time. Instead, you must create an "Accountant's Copy" of your file, send it to your accountant to work on and then later import the changes into your file.

Excellent. You can easily upgrade to any of the QuickBooks Online plans as your business grows. You also can add on other Intuit products like QuickBooks Time or QuickBooks Point of Sale to expand your functionality.

Good. You can upgrade to any of the versions of QuickBooks Desktop as your needs change. To upgrade, however, you will have to convert your data from one software solution to another — which can be a complex process.

Excellent with an 8.4 usability rating from TrustRadius.

Excellent with an average 8.8 usability rating across the three Desktop products from TrustRadius.
How are QuickBooks Online and QuickBooks Desktop different?
QuickBooks Online is a cloud-based software that can be accessed anywhere you have an internet connection. This software includes access to all product and feature updates, automatic data backups, as well as the ability to restore company data from backups.
Additionally, because QuickBooks Online is web-based, you can automatically download bank transactions and work with your accountant in real-time. You also can download the QuickBooks mobile app for free to manage your account on the go.
With QuickBooks Desktop, on the other hand, you have to download the software to your computer and can use it on that computer only. To use QuickBooks Desktop on multiple computers, you have to purchase additional licenses.
A standard QuickBooks Desktop license is valid for three years, during which time you can download bank transactions and receive product updates. After your license expires, however, you will have to purchase a new one to continue to use these features.
QuickBooks Pro and Premier don't include automatic data backup and recovery, remote access via hosting or mobile receipt management. To use these features, you'll need to purchase Pro Plus or Premier Plus with an annual subscription and/or pay additional fees.
For QuickBooks Enterprise, you receive mobile receipt management with the subscription, however, other web-enabled features — data backups, automatic upgrades, remote access — require additional fees.
QuickBooks Online is available in four different plans and each plan is priced as a monthly subscription. QuickBooks Online doesn't require a contract and you can cancel the account at any time.
Each plan option includes a list of features — the more features you need, the more expensive the plan. All plans, however, give you access to receipt capture with the QuickBooks mobile app, integration with third-party tools through the QuickBooks app marketplace and customer support by phone or live chat.
You can sign up for QuickBooks Online quickly and easily from the Intuit website — and start setting up your account immediately.
The pricing for QuickBooks Desktop is more complex. First, the pricing varies based on the version of QuickBooks Desktop — Pro, Premier or Enterprise. Pro and Premier are available as one-time purchases, with the price based on the number of user accounts.
For example, QuickBooks Pro costs:
In addition to the standard versions, Pro and Premier are also available as Pro Plus and Premier Plus, which require an annual subscription. These are still priced based on the number of users, however, they also include data backups and upgrades, as well as the option to add-on remote access via hosting (for fees).
QuickBooks Enterprise, on the other hand, is available in multiple plan options — Silver, Gold, Platinum and Diamond — with local-only and remote access versions. All Enterprise plans require an annual subscription, but are still priced based on the number of users.
Although some versions of QuickBooks Desktop can be more affordable compared with QuickBooks Online — a one-time purchase of a single license of QuickBooks Pro, for example, is cheaper than one year of the Plus plan — Desktop lacks the accessibility of QuickBooks Online, and quickly grows in price if you need multiple users (or want to add that accessibility).
Automatic mileage tracking is included with all versions of QuickBooks Online, but isn't offered with any versions of QuickBooks Desktop. With QuickBooks Online, you can use your smartphone's GPS to track mileage and transfer the trip to your QuickBooks account.
Then, you can categorize trips as "business" or "personal" to help maximize your tax deductions. You also can add trips to your account manually, as well as run mileage reports and share them with your accountant. Mileage tracking is included in all versions of QuickBooks Self-Employed as well.
QuickBooks Desktop allows you to add mileage manually to your account, or integrate with a third-party service for mileage tracking — this software doesn't, however, offer automatic tracking within its system.
Both QuickBooks Online Plus and Advanced include inventory tracking, however, QuickBooks Desktop can offer more in-depth tools — especially with Premier and Enterprise. QuickBooks Online Plus and Advanced and QuickBooks Desktop Pro have many of the same inventory features:
Track stock levels and receive notifications when inventory is low.

Create purchase orders and convert them into bills.

Generate inventory reports to identify top selling items, total sales and taxes.
With QuickBooks Premier and QuickBooks Enterprise, however, you have access to industry-specific inventory capabilities that are designed for businesses like manufacturers, wholesalers and retailers.
These versions of QuickBooks Desktop allow you to create sales orders and track items promised to customers, change and control price levels based on the customer and track inventory reorder points by vendor.
If you opt for QuickBooks Enterprise with Advanced Inventory (available with the Platinum and Diamond plans), you'll receive detailed warehouse management tools, automated order management functionality, as well as barcode scanning and cost tracking.
Similar to inventory management, the job costing features available in QuickBooks Desktop are more detailed compared with QuickBooks Online.
QuickBooks Online offers job costing and project profitability with its Plus and Advanced plans, including the ability to track labor costs, payroll and expenses. You also can assess costs using a tracking calculator or view profitability through project dashboards.
With QuickBooks Desktop, you can get more granular. QuickBooks Pro Plus allows you to create rule-based customer groups to better manage customers and QuickBooks Premier allows you to track profitability by product or by project and client.
Premier also gives you the ability to enter job changes within an estimate and track the impact on your bottom line. With Enterprise, you have additional job costing features designed specifically for construction businesses and contractors, as well as professional service companies.
If you're managing a smaller operation, the job costing features within QuickBooks Online, or QuickBooks Pro will likely suffice. For industry-specific tools for larger businesses, however, QuickBooks Premier or QuickBooks Enterprise have more to offer.
QuickBooks Online and all three versions of QuickBooks Desktop have excellent ratings for usability on TrustRadius.
In general, the popularity of QuickBooks means there are a variety of helpful resources and community forums available online to guide you through setting up your account and navigating the software — whichever version you may choose. Additionally, QuickBooks has a wide network of ProAdvisors, accountants who are certified in the software, who you can work with for professional assistance.
If you're unfamiliar with the basics of accounting, or accounting software overall, however, it's likely going to be more difficult to get started with QuickBooks Desktop — especially Premier or Enterprise — compared with QuickBooks Online.
With these versions of QuickBooks Desktop, you're getting a more powerful and detailed software, but a less approachable one if you're new to accounting.
A closer look at QuickBooks Online vs. QuickBooks Desktop
How QuickBooks Online compares
Read more about how QuickBooks Online stacks up against the competition.
Receipt management app only available for Pro Plus.

Receipt management app only available for Premier Plus.

Receipt management app included with subscription.

Bill management and accounts payable

Industry-specific features