QuickBooks Desktop Premier Plus Review
QuickBooks Desktop Premier Plus offers exceptional industry-specific features, but plans can get expensive.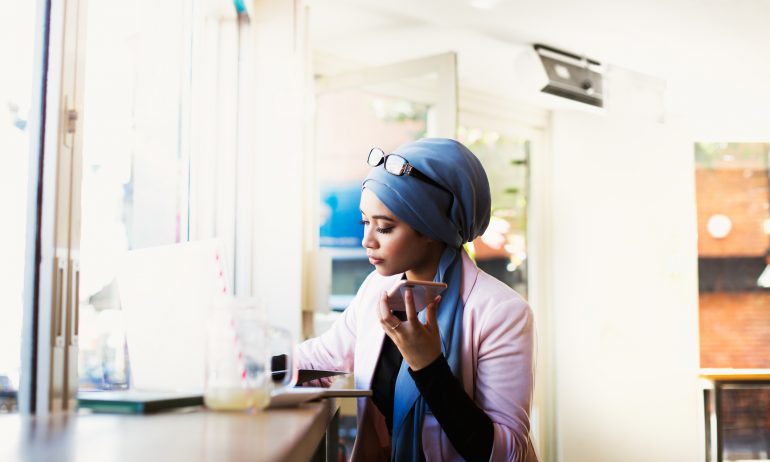 Many or all of the products featured here are from our partners who compensate us. This influences which products we write about and where and how the product appears on a page. However, this does not influence our evaluations. Our opinions are our own. Here is a list of our partners and here's how we make money.
QuickBooks Desktop Premier Plus is an accounting software product that users install locally on their Windows operating system. In addition to including standard accounting features, it allows users to generate industry-specific reports and fulfill needs specific to certain industries, e.g., nonprofits, general contractors, manufacturers and wholesalers, retailers and professional services businesses.
If you don't need industry-specific reports, however, QuickBooks Desktop Premier Plus may not offer as much value. QuickBooks Desktop Pro Plus has many of the same features for a lower price. And if you're considering moving from desktop software to the cloud, QuickBooks Online is a very popular alternative.
| | |
| --- | --- |
| | Starts at $799 per year for one user. |
| | Five. Note that the cost increases with each additional user. |
| Ease of sharing with accountants | Because files aren't stored in the cloud, accountants can't access them in real time. Users can download an Accountant's Copy and share it with their accountant using email, a USB drive or file transfer service. |
| | QuickBooks Desktop Premier Plus offers up to five licenses and users can upgrade to Enterprise plans or QuickBooks Online for more features and cloud access. |
| | User interface isn't as modern as that of QuickBooks Online. Accessibility is limited without cloud access. |
How does QuickBooks Desktop Premier Plus work?
Among other features, QuickBooks Desktop Premier Plus includes automated data backup, unlimited customer support, the ability to track inventory levels, schedule automatic reports, generate industry-specific reports and create forecasts based on historical data.
Users also can schedule and pay bills from within the software, upload documents through the mobile app (to attach to transactions) and use the same app to turn snapshots of receipts into expenses. And if you need payroll, the company lets you bundle Enhanced Payroll with your Premier Plus subscription for an additional fee of $500 per year.
How much does QuickBooks Desktop Premier Plus cost?
As opposed to being available as a one-time purchase like earlier versions, new versions of Premier Plus must be purchased as an annual subscription.
Whether you want to add QuickBooks Enhanced Payroll to your accounting plan.

How many users need access to the product. The Premier Plus plan accommodates up to five users.
Benefits of QuickBooks Desktop Premier Plus
Industry-specific options. If you're a general contractor, you can use QuickBooks Desktop Premier Plus to generate reports that organize job costs by vendor and that help you understand each job's profitability. If you run a nonprofit, you can use the software to create tax forms and donation records. Other supported industries include retail, professional services, manufacturing and wholesale.
QuickBooks is widely used. QuickBooks software has been the industry standard in accounting software for several decades, so most accountants are familiar with it. Though sharing with your accountant is easier with QuickBooks Online, it's still relatively simple with the Premier Plus plan. Users create an Accountant's Copy and send it through email. With QuickBooks Online, however, accountants can sign in to your account and work in it while you do.
Drawbacks of QuickBooks Desktop Premier Plus
Not cloud-based. QuickBooks Desktop Premier Plus must be locally installed and requires an up-to-date Windows operating system. While this was once the norm for accounting software and can still be helpful for people who have limited internet access, QuickBooks appears to be encouraging users to move into the cloud.
Also, relying on locally installed software means that if your computer crashes and you don't have a backup, you could lose your data. Users can combat this data-loss risk with Intuit Data Protect (which is included with Premier Plus) or by scheduling backups manually.
Alternatives to QuickBooks Desktop Premier Plus
QuickBooks Online: Cloud-based accounting
For a cloud-based QuickBooks experience, consider QuickBooks Online. This software product runs in a browser, so you (and your accountant) can access it from anywhere, and it includes a higher-functioning mobile app than QuickBooks Desktop. In addition to capturing receipts, the QuickBooks Online mobile app lets users run reports, enter transactions, reconcile transactions, send invoices, create estimates for customers and track miles on the go.
QuickBooks Online also could be much less expensive than its desktop equivalent, depending on the plan and number of users you choose.
QuickBooks Desktop Pro Plus: Better value without industry-specific features
QuickBooks Desktop Pro Plus, the QuickBooks product one step down from Premier Plus, offers many of the same features for a lower price. Whereas Premier Plus for one user costs $799 per year, the Pro Plus plan for one user is more than $200 less per year. Just keep in mind that the Pro Plus plan can accommodate only three users instead of five. Additionally, it doesn't include industry-specific reports or other industry-specific features like profitability costing by project, client and product.
If you're not certain whether you need every industry-specific feature Premier Plus offers, it's worth looking closely at both products to see whether Pro Plus might be a better fit.
Hillary Crawford contributed reporting to this article.