How to Get the Most From the New Chase Freedom Flex Credit Card
Maximizing your rewards means staying on top of the rotating bonus categories.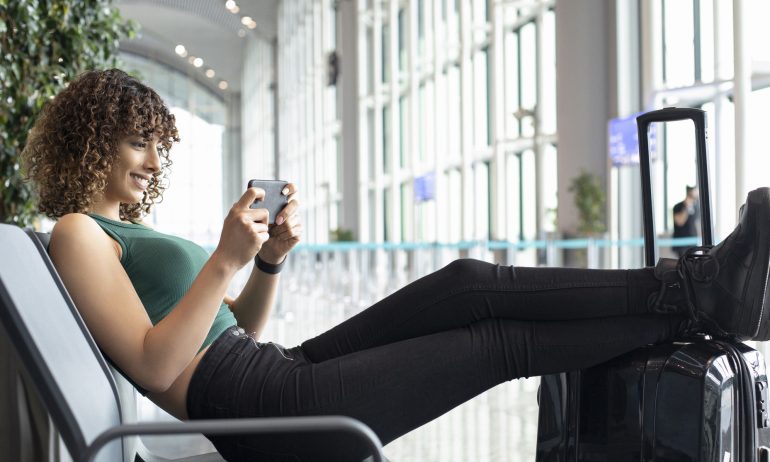 Many or all of the products featured here are from our partners who compensate us. This may influence which products we write about and where and how the product appears on a page. However, this does not influence our evaluations. Our opinions are our own. Here is a list of our partners and here's how we make money.
Chase recently announced a change to its credit card lineup with the . The will be Chase's replacement for the card, which will close to new applicants. Here's an overview of this new card and how to get it, followed by a quick look at some ways to get the most out of it.
The combines the rotating 5% bonus categories that have historically been offered by the with the new bonus categories that are being offered on the . The will earn:
Chase refers to the earnings for this card as cash back (i.e., calling it 5% cash back instead of 5 Ultimate Rewards® points per dollar spent) but the cash back is actually tracked as points, as Chase explains: "Cash Back rewards are tracked as points and each $1 in Cash Back rewards earned is equal to 100 points." The points that you earn with the can be combined with the Chase Ultimate Rewards® points that you earn with other Chase cards.
The is a Mastercard, a rarity among Chase cards. So if you're looking for a card that earns Chase Ultimate Rewards® but that you can also use to pay your mortgage through Plastiq, the would be a great option for that.
Chase has an informal rule for how many credit cards you can open in a year and still be eligible for a new card from Chase: Open five credit card accounts in a 24-month period from any issuer, and Chase likely won't approve your application for a new card during that time. It's a safe bet the will also be subject to .
So if you're already over 5/24, are you locked out of getting the new ? Not necessarily. It may be possible to do a product change from the existing card to the card. It is not clear whether Chase will let you upgrade an existing card to a , but it can't hurt to call Chase and ask.
The is an upgrade to the original card. They both have rotating quarterly 5% bonus categories, but the also offers cell phone insurance and bonus earning for travel, dining and drugstore purchases.
If you haven't already opened five credit cards in the last 24 months, it may make more sense to keep your card and apply for the separately. That way you would get the welcome bonus on your new and be able to double your spending cap in the rotating quarterly bonus categories. Instead of earning 5% on a maximum of $1,500 each quarter, you would be able to earn it on $3,000.
The current welcome bonus for the is:
The also , but only if you are paying your cell phone bill with the card. You'll get up to $800 per claim for theft or damage, with a maximum of two claims and $1,000 total in a 12 month period. There is a $50 deductible per claim.
Paying for your cell phone with your will only earn you 1 point per dollar spent. So consider whether the insurance protection from the is more valuable to you than the 5 Chase Ultimate Rewards® per dollar you could be earning by paying your cell phone bill with a card like the .
The card comes with three months of a complimentary DoorDash DashPass subscription. That's not as long as the two years of DashPass that come with the , but you should still activate the feature to maximize the value from the card.
The gives 5% back on the first $1,500 in purchases in the bonus categories that are active each quarter. But you need to stay up-to-date on these changing categories and how to activate them. Keep an eye on our to stay on top of this earning opportunity.
If you're under Chase 5/24, then the is definitely worth considering. If you're over Chase 5/24 and you already have a card, consider calling Chase to ask if they will convert your account. Make the your default card for spending on the bonus categories each quarter. Transferring your cell phone payment over to the will also provide insurance with a minimal deductible, and complimentary DashPass should get you discounts on food delivery for three months. When used properly, the can provide great value.
The information related to the and card has been collected by NerdWallet and has not been reviewed or provided by the issuer of this card.
You want a travel credit card that prioritizes what's important to you. Here are our picks for the , including those best for: