Seven Corners Travel Insurance: What You Need to Know
Seven Corners offers insurance for most travelers, whether you're looking for an annual plan or medical coverage.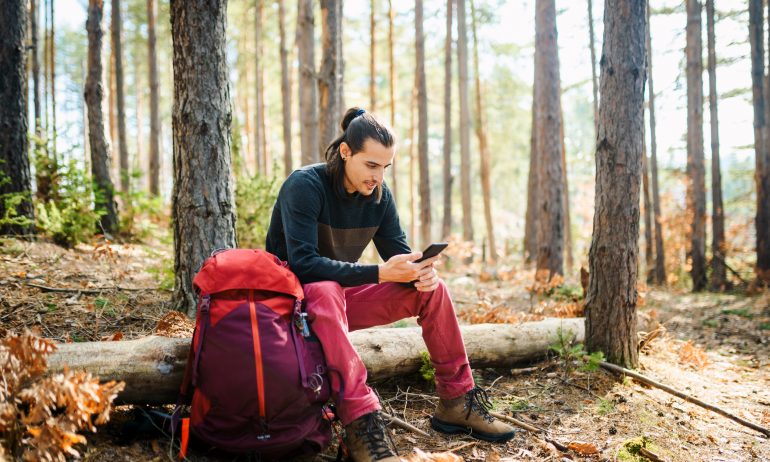 Many or all of the products featured here are from our partners who compensate us. This may influence which products we write about and where and how the product appears on a page. However, this does not influence our evaluations. Our opinions are our own. Here is a list of our partners and here's how we make money.
Note: The coronavirus pandemic has disrupted existing and future travel plans, and turned greater attention to trip insurance. Read our take on specific information concerning, or see our to managing your finances during COVID-19.
Established in 1993, Seven Corners is a travel insurance provider that offers a wide assortment of plan options to U.S. and non-U.S. residents. The company provides single and annual trip plans as well as student specific options, and travel medical insurance.
When planning a vacation, you may want to consider purchasing travel insurance as it can help you in case an emergency pops up before or during your trip. Whether you're looking for a comprehensive policy or emergency medical coverage to supplement the , Seven Corners provides a number of options.
We'll examine the travel insurance options to help you decide if they make sense for you.
Seven Corners provides an assortment of different travel insurance plans including:
RoundTrip plans are created for those who are departing from their home, traveling to another destination (or destinations) and returning home.
To evaluate plan options, we used a sample itinerary for a $5,000, two-week trip to Greece by a 38-year-old Louisiana resident.
The RoundTrip Basic plan ($197) is a good comprehensive travel insurance option and offers 100% trip cancellation (for trips up to $30,000), 100% trip interruption, $100,000 for emergency medical expenses (secondary coverage), $250,000 for medical evacuation/repatriation, lost luggage, baggage delay and other benefits.
The RoundTrip Choice plan ($280) includes all the benefits of the Basic plan, but with trip cancellation coverage up to $100,000, 150% trip interruption, $500,000 for emergency medical expenses (primary coverage), $1,000,000 for medical evacuation/repatriation and other benefits.
Notably, the latter plan offers primary emergency medical coverage, allowing you to seek medical reimbursement from the policy without first contacting your main medical insurance policy.
Each plan offers several optional add-ons:
Annual travel insurance plans are designed for frequent travelers who want to take many trips throughout the coverage period (364 days). A trip begins once you leave your home country.
Seven Corners offers two annual policies: Wander Frequent Traveler and Wander Frequent Traveler Plus. The policies can be customized depending on how long you plan to be away from home for any one trip. You can travel as much as you like during the 364 days, so long as any one trip doesn't exceed the option selected — 30, 45 or 60 days.
The plans provide coverage of up to $1,000,000 in medical expenses and $1,000,000 in medical evacuation/repatriation. In addition to the below, the plan includes additional medical-related benefits. Refer to the terms and conditions of the policy for details.
To look at policy cost and available optional add-ons, we used a sample trip starting in July 2021 for a 45-year-old who plans to travel worldwide. The policies assume a personal deductible of $250 per occurrence.
The plans offer customization depending on your travel needs. Whether you're looking for adventure sports coverage or a modification to your medical deductible, Seven Corners allows you to choose the option that's the best fit.
If you don't need pre-departure trip cancellation and interruption protections or you already have , Seven Corners offers four medical travel insurance plan choices:
The Basic, Choice and Elite plans provide varying degrees of coverage, with the Elite plan offering the highest limits. The Plus plan includes a specific call out for COVID-19, with $100,000 in medical coverage for COVID-19-related illnesses and $500,000 for emergency medical evacuation and repatriation.
Seven Corners treats COVID-19 the same as any other illness under the terms of the RoundTrip Basic, Economy, Choice and Elite plans. Policyholders are eligible for reimbursement of losses related to trip cancellation, trip interruption, medical expenses and medical repatriation. In addition, the insurer has several plans that specifically include COVID-19-related coverage.
If the plan you're considering isn't one of the plans shown above or you have additional questions about coverage, contact Seven Corners at 1-800-335-0611 or .
Trip insurance plans have a number of exclusions that you need to pay attention to so you know exactly what type of coverage you're getting. Here are some general exclusions:
Exclusions may vary based on the policy and where you live, so it's always best to review the fine print to ensure you're clear about what is and isn't covered.
Selecting the plan best for you involves understanding what type of coverage you will want while traveling.
Head over to and select your origin and destination.
Then, you'll choose the type of coverage (such as trip protection, travel medical). On the next screen, select "Get a Quote" and add the trip details to see a list of plans.
Seven Corners has a 4.4 star (out of 5) rating on SquareMouth, an insurance comparison site, from over 2,500 reviews. But before you purchase a travel insurance plan, check to see what coverage you may already have. If you have a travel credit card, you might have built-in complimentary travel insurance. If you hold one of these credit cards, see what the benefits and limits are because you may have sufficient coverage.
In this case, you'll be better off purchasing a separate . However, if your credit card doesn't provide enough coverage, a comprehensive travel insurance plan might be the right choice. Seven Corners has various options to choose from.
You want a travel credit card that prioritizes what's important to you. Here are our picks for the , including those best for: