Want Travel Flexibility? Consider the Capital One Venture Card
The new sign-up bonus makes this card ideal for people who don't want to be tied to a certain airline or hotel.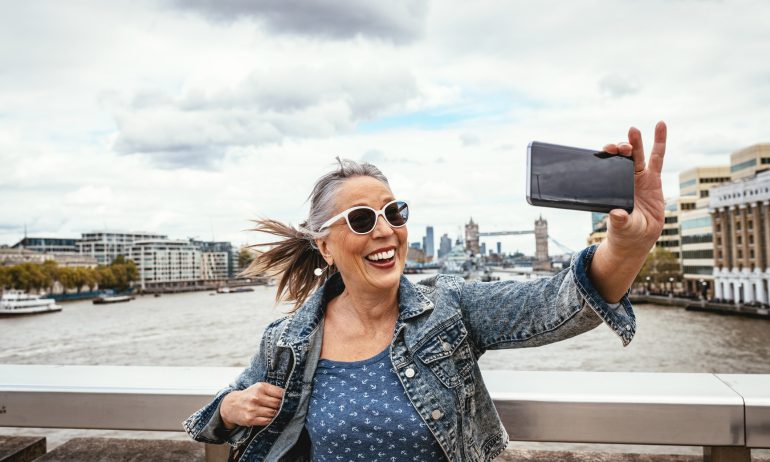 Many or all of the products featured here are from our partners who compensate us. This may influence which products we write about and where and how the product appears on a page. However, this does not influence our evaluations. Our opinions are our own. Here is a list of our partners and here's how we make money.
If you like the idea of a travel rewards credit card, but you'd rather not be tied to a stash of airline miles or hotel points for a brand that you have no plans to commit to anytime soon (perhaps a little thing called COVID-19 caused that), then the might be for you.
And the 's welcome bonus makes it a lot more tempting: .
That said, if you're looking to shift your spending to one card, the is a good pick. While some cards are great in one spending category (e.g., or ) but "meh" for earning rewards on everything else, this one is solid all around. Here's why:
The concept of earning "miles" on this card is a bit of a misnomer — yet it's why we like the for commitment-phobic travelers. Unlike earning miles specific to an airline, Venture miles can be redeemed for any eligible travel expenses. You can also redeem them for cash, though we don't recommend it due to the lower value you'll get.
In a pre-COVID world, you might have treasured your ginormous hoard of JetBlue TrueBlue or Southwest Rapid Rewards points. But if you're not getting on a plane anytime soon, then the ability to cover the cost of a night at the Hampton Inn during your might be much more valuable.
Read more about the , including a TSA Precheck or Global Entry application fee credit.
Covering already-paid-for travel: The most straightforward way to redeem Venture miles is to use the Purchase Eraser tool to "erase" any eligible travel purchases made in the last 90 days, including purchases with airlines, hotels and even buses. Miles used to erase travel purchases are worth 1 cent each, making the 100,000-point intro offer worth $1,000.
Booking travel through the Capital One Travel portal: The Capital One Travel portal allows you to use miles to book and pay for travel from thousands of hotel, airline and car rental options. Like with the Purchase Eraser tool, your miles are worth 1 cent each.
Transferring miles to loyalty partners: Miles can also be transferred to 15+ different travel loyalty programs including those from JetBlue, Emirates and Singapore Airlines.
This option is hit-or-miss, depending on the current rate at which you can transfer points and how much you value a mile. Airline miles are effectively a made-up currency; though we've come up with our own based on over 2,500 real-world data points, you may find your miles are worth something different based on when and where you travel.
What's more, Capital One occasionally changes the rate at which you can transfer points. For example, 2 Venture miles , but Capital One decreased this to a 2:1 ratio in May 2019 ... only to increase the exchange rate back to a .
Paying for streaming services and ordering delivery or takeout (for a limited time): Venture cardholders can redeem their miles at a 1:1 ratio for eligible restaurant delivery, takeout and streaming service purchases from thousands of merchants through Dec. 31, 2020.
Paying for products on Amazon or buying gift cards: Even if you're not interested in making any sort of travel-related purchases, you can also use your rewards to pay for eligible products on Amazon.com or to pay for gift cards from dozens of merchants including Apple, Whole Foods, Walmart and Home Depot.
Rewards can be redeemed via Amazon at a rate of (that's a value of 0.8 cent per mile). It's a lesser deal than redeeming for travel, but if you're skipping the big family holiday this year, then $800 to buy a new iPad so you can Zoom with Grandma is probably more valuable than a million airline miles you won't use anyway.
Claiming cash back: We typically don't recommend this option, as
A similar travel credit card, the  has this welcome offer:
points are worth 1 cent each when redeemed for cash, which makes the intro bonus worth $800 if you prefer straight cash. But if you redeem your points through the Chase Ultimate Rewards® portal for travel as noted above, points are worth 1.25 cents each, making the intro offer worth $1,000.
Here's how the and welcome offers compare:
The offer shakes out to be worth the same (when redeemed for travel) as the 's offer. The big difference is that you'll have to spend a hefty $4,000 in just three months, while the gives you a longer time frame to meet the (albeit larger) spending requirement.
Where the really outshines the is as an everyday spending card. The earns just 1 point per $1 spent on general spending (though it offers bonus points in some categories, such as travel and restaurants). Meanwhile, the earns 2 miles per dollar on most purchases. If you're looking for one go-to card in your wallet, the beats out the .
The is a swell deal, especially if you'd prefer more flexibility in your travel plans versus being tied to earning points valid only at a specific hotel or airline brand.
And since the earns 2x miles per dollar spent, it's an ideal go-to card for everyday spending.
You want a travel credit card that prioritizes what's important to you. Here are our picks for the , including those best for: