Advertiser Disclosure
How Getting a Car Loan Can Affect Your Credit
A car loan is an opportunity to build a record of on-time payments that help your credit score.

As you roll out of the car dealer's parking lot in your brand-new ride, you're probably not thinking much about the auto loan you just signed or how it might affect your credit.
But if you're not careful, a few small mistakes may make it difficult for you to secure other lines of credit.
Credit score simulator
Your new score: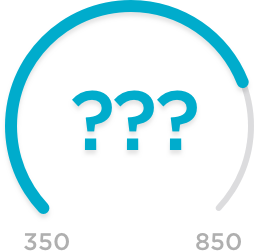 Credit report vs. credit score
Your auto loan may affect two things: your credit report and your credit score.
Your credit reports are detailed documents produced by the three major credit bureaus, TransUnion, Experian and Equifax. They include summaries of your monthly payments for open and closed accounts, a list of companies that have viewed your credit report, and any settlements you may owe as a result of a court judgment.
Your credit score is a three-digit number that indicates your reliability as a borrower. It's calculated from information in your credit reports using a formula, usually from FICO or VantageScore.  If your credit reports show you pay all your accounts on time every month, there's a good chance that you'll also have a high credit score.
What auto loans look like on a credit report
When you first look at your credit reports, you may feel overwhelmed by the data. You don't need to slog through every page to find out how your car payments are affecting your credit. Instead, turn to the page on each of the three reports that lists your car loan account and look at these two categories:
Type of account: An auto loan is typically reported as an installment account. Other types of installment accounts include mortgage loans and student loans. Because a portion of your credit score is derived from types of credit used, getting a car loan may help your credit profile if you don't already have an installment loan — assuming you make on-time payments.
Current status: If you're always on time with your car payments, your credit report will note that your car loan is "current" or "paid as agreed." Because payment history has the biggest influence on scores, staying current on your payments could benefit your credit score significantly. But if you fall behind, you risk having your car repossessed by your lender and ruining your good credit.
If you make all of your auto loan payments on time and your credit reports show that over time, great. But if an error pops up — for instance, an on-time payment is posted as late — consider filing a dispute. Remember, you can get free copies of your credit reports every 12 months to make sure all your accounts are being reported correctly.
A word about rate shopping
While you're shopping for the lowest auto loan rates, you may allow multiple lenders to run credit checks and end up with several hard inquiries listed on your credit report. That's OK.
Play it safe and keep your auto-loan search brief so that your credit score doesn't take an unnecessary hit.
Generally speaking, if you're shopping for an auto loan within a 30-day period, all those hard inquiries that are listed on your credit report will only count as one when your FICO score is calculated. The VantageScore has a 14-day rolling window for shopping. Play it safe and keep your search brief so that your credit score doesn't take an unnecessary hit.
What to do if things don't go as planned
In a perfect world, everyone would make their car payments on time, all the time. But sometimes, that's just not possible, and your credit could end up taking a hit because of it.
If you're no longer able to afford your car payments, consider refinancing your loan or opening a discussion with your lender. You may be able to work together to avoid defaulting and completely ruining your credit — and that could save you a lot of financial stress in the long run.
Updated Sept. 12, 2016.