Advertiser Disclosure
How Long Until a Late Payment Hits My Credit Report?
Late payments are reported to credit bureaus no earlier than 30 days after the due date.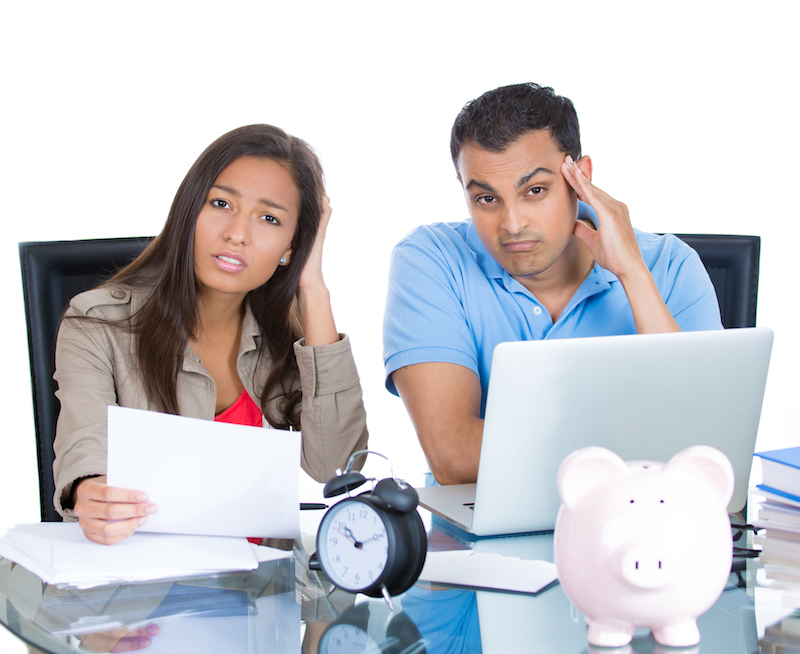 Lots of people worry that an overlooked bill means a late payment will be reported to a credit bureau and ruin their credit score.
But simple forgetfulness is unlikely to tank your score — even when you're a little late.
Late fees versus overdue payments
Just because your wallet got hit with a late fee doesn't mean your credit report got hit with a negative mark.
While a creditor may charge you a fee for paying three weeks late, your credit score should be none the worse for it.
Theoretically, you can incur a late fee for being even 30 minutes late with a payment. Many creditors automatically impose a fee when your due date passes without a payment posted to your account. But if you've never or rarely been late before, your chances of getting a credit card issuer to reverse a late fee are pretty good.
You don't have to worry about a creditor reporting a payment that was a few days late, however. Credit bureaus don't consider a payment late until it is 30 days past due. So while your mortgage holder or credit card issuer may charge you extra for paying three weeks after the due date, your credit score should be none the worse for it.
---
Credit score simulator
Your new score:

---
When does a late payment get reported?
The gold standard for reporting late payments to credit bureaus comes from the Credit Reporting Resource Guide, a standardized way for creditors to comply with federal law. Your payment can't be reported late until it's at least 30 days past due. You may be getting letters and phone calls about that overdue payment, but as far as the credit bureaus and your credit scores are concerned, the account is "current and in good standing."
Thirty days late is bad, but it's not as bad as 60, which is not as bad as 90.
Knowingly and intentionally reporting you late when the bill is not at least 30 days past its due date violates federal law.
That said, late is not an all-or-nothing issue. Thirty days late is bad, but it's not as bad as 60, which is not as bad as 90. The sooner you can catch up, the less damage to your credit and the sooner your score can start to recover.
>>SIGN UP: Check your credit report for free and track your progress
How not to be late in the first place
Being a few hours or days late is not a crime. But if it happens a lot, those late fees will add up. Some strategies to help you avoid them:
Select payment due dates

 that are either at the same time, if that works for you, or staggered, such as on the first and 15th of the month. Many credit card issuers allow you to select your due date.

Set up

text alerts

that remind you about bills due in a few days. If you need more than one, set up multiple electronic nudges.

Consider using

automatic payments

, but be sure to have enough money in your account so you don't get hit with overdraft fees. Auto-pay works well with bills that are the same every month, like your car payment. It may not work so well with ones that can vary tremendously, like your credit card bill the month the refrigerator died and your car needed a new transmission days after you returned home from vacation. 
Next steps
Paying on time is a worthy goal, but obsessing over a bill you overlooked and paid a little late isn't. To maintain a good credit score, your best bet is to establish good habits:
Pay your bills on time, and in full if you can

.

Keep your 

credit card balances low

 — below 30% of your credit limit, and lower is better.

Monitor your credit reports to watch for mistakes. You can get free credit report information two ways: Some personal finance websites, such as NerdWallet, offer report information on demand, and once a year you can get a report directly from each of the three credit reporting bureaus. 
Do those things and your credit score will take care of itself.
Bev O'Shea is a staff writer at NerdWallet, a personal finance website. Email: boshea@nerdwallet.com. Twitter: @BeverlyOShea.
Updated Sept. 7, 2016.