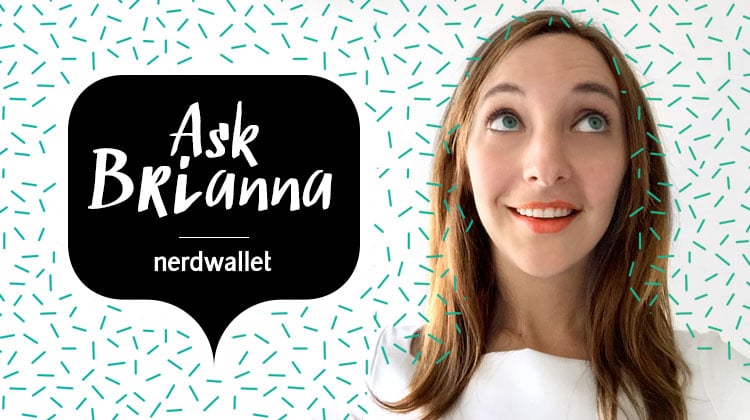 Welcome to "Ask Brianna," a weekly Q&A column that helps recent grads prepare for the job search, handle money and manage student loans. Every Wednesday, a new "Ask Brianna" will address these topics with tips I've picked up while writing about this stuff.
Have a question? Send it to [email protected] and I'll send back my best answer. Your question may appear in a future column.
Here's our first question, a common one for recent grads on the job market:
I got a business card at a networking event, and I actually want to keep in touch with this person and send my resume to them. What do I do now?
Answer:
First of all, props for going to the event in the first place. Networking can be scary and awkward, and sometimes it seems like there are no set ways to go about it. But the more you get out of your comfort zone, show up and talk to people, the better you'll get at talking yourself up and making connections that could be fruitful down the road.
Reach out.
Say you went to a college alumni meetup in your city. You ended up chatting with a fellow alum who has a really cool job at a company you've had your eye on. She handed you a business card and said you should keep in touch. The conversation petered out and you each turned to scope out nearby cheese platters.
Now what? To make a sparkling first impression, send a well-written, professional follow-up within 24 hours of the event where you met.
In your message, invite her to meet for coffee, so you can learn more about her career path and ask for advice. Meeting again in person would also give her an opportunity to get to know you better and figure out if she'd be willing to recommend you for a job in the future.
Your best options for staying in touch are sending an email to her work account or connecting on LinkedIn.
Before you reach out, it's critical to build a strong LinkedIn profile. After fixing any weak points in your profile, find your new contact and request to connect. The default text in the box that comes up will be: "I'd like to add you to my professional network on LinkedIn." Delete it, and write something like:
Hi, Jackie. It was great to meet you last night at the NYU alumni mixer. I enjoyed hearing about your health marketing work and the strategies your team is using to build international public health campaigns. I studied business and health sciences at NYU, and I would like to learn more about your experience combining these fields. Are you free to chat over coffee sometime this week? Thanks for your time, and I look forward to hearing from you.
If you send an email instead, use a subject line like "Following Up: Health Marketing Chat at NYU Mixer," so it's clear the email is from someone she knows. Reintroduce yourself in the first line to jog her memory:
Hi Jackie,
My name is Brianna McGurran, and we met last night at the NYU alumni mixer at the Marriott.
The rest of the email can follow the format of the LinkedIn message above. Sign off with a respectful salutation, like "Best" or "Regards." It might seem formal, but it will signal that you're professional.
Ideally, your new contact will get back to you and you'll make a plan to meet for coffee. Ask for no more than an hour of her time, and work around her schedule instead of yours. Suggest you meet before work — at 8 a.m., for instance — somewhere near her office.
Focus on learning.
The conversation at your coffee meeting should center on her background and what you can learn from her, instead of what you want to get out of the connection. Ask questions like:
What do you wish you'd known when you were just starting out in your career?
What stands out about the most successful professionals in your field?
What industry groups, conferences, webinars or LinkedIn groups do you participate in that help you keep up with industry trends?
If she asks you to tell her more about yourself, be ready to talk about where you went to school, what you're doing now and what you want to do in the future. Keep it as positive as possible. If you have a job, focus less on what you don't like about it and more on how you want to grow in your career. Have a resume ready, but only pull it out if your contact asks for it.
Focus on strengthening your professional connection and making a good impression, so that when a job at her company comes up, she'll let you know — or even send a note to the hiring manager vouching for you.
Just as you would after a job interview, send her a short thank-you note soon after you meet, letting her know you've checked out some of the resources she shared with you or that you were grateful for a particular piece of advice. Once you hit "send," you've taken a proactive first step in finding a job — one that could also result in a new mentor.
And now you're ready to make your next professional connection — right?
Next week, I'll address a common dilemma for job-seekers: How Do I Get a First Job After College If Entry-Level Jobs All Require Experience?
More from NerdWallet Grad:
How to Network Your Way to a Job on LinkedIn
What to Wear to a Startup or Tech Job Interview
5 Things to Do Before an Interview to Impress a Hiring Manager
Brianna McGurran is a staff writer at NerdWallet, a personal finance website. Follow her on Twitter: @briannamcscribe.
Sign up for NerdWallet Grad's weekly newsletter to get student loan and money advice delivered right to your inbox.