Advertiser Disclosure
OneMain Financial Personal Loans: 2018 Review

NerdWallet rating: 4.0 / 5.0
Good for: Bad credit, secured loan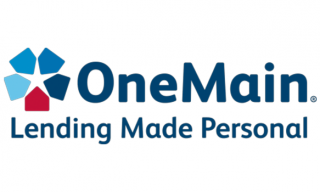 OneMain Financial lends to people with bad credit who may have trouble qualifying for a traditional bank loan. The company has no minimum credit score or minimum income requirement, but its borrowers' average scores are between 600 and 650.

OneMain may be a good fit if:
You have below-average credit (generally below 630)
You earn less than the U.S. median of $55,775 a year
You prefer a traditional bank experience. OneMain usually requires a visit to one of its more than 1,600 branches.
You need money quickly. Loans typically fund the same day.
OneMain Financial at a glance
Typical APR
17.59% - 35.99%
9.99% minimum for secured loan
Loan amounts
$1,500 - $25,000
Time to funding
Same day
Origination fee
Varies by state
Soft credit check?
Yes
Click "Check Rates" to apply on OneMain.
» MORE: Other personal loans for bad credit
OneMain Financial personal loan review
To review OneMain Financial, NerdWallet collected more than 30 data points from the lender, interviewed company executives, completed the online loan application process with sample data, and compared the lender with others that seek the same customer or offer a similar personal loan product. Loan terms and fees may vary by state.
OneMain considers traditional factors such as credit history and debt-to-income ratio when evaluating borrowers.
OneMain's starting annual percentage rate of 17.59% is higher than what is charged by most online lenders that cater to people with poor credit, such as Peerform and Avant. OneMain's rates top out at 35.99%. Borrowers with bad credit are likely to see offers of rates averaging around 28% APR from online lenders, according to NerdWallet data.
A credit union is a better option for a personal loan for borrowers with poor credit who can't get a bank loan. Rates at federal credit unions don't exceed 18%, and credit unions often work with members to make the loan affordable. But for those who can't qualify anywhere else, OneMain and other poor-credit lenders are better options than taking a payday loan or a payday installment loan; interest rates on those types of products can top 300% and trap people in a cycle of debt.
Approved OneMain borrowers have free access to their credit scores, a feature that few other online lenders offer.
» MORE: Compare OneMain and Mariner for personal loans
OneMain's secured loan option
You can also apply for a loan that is secured with a car title or other collateral, which may help you qualify for a lower interest rate, larger loan amount or longer loan term compared with an unsecured loan. The company says 43% of its loans are secured loans.
After it checks a borrower's credit, people with troubled credit histories are offered a secured loan, while those with better credit are offered the option of a secured or unsecured loans, OneMain says. If you take the secured loan but can't make your loan payments, you could end up losing your vehicle. OneMain and other lenders typically offer optional credit insurance with secured loans. This insurance adds to your costs and may not be needed, so learn about the pros and cons before you buy it.
How to apply for a OneMain Financial loan
You can apply by submitting your personal, employment and financial information at OneMain's website. You'll get an email with a decision on your application, and a representative will contact you to schedule an appointment at a branch office to discuss your options and verify your information. If there is no branch nearby, you may be able do this step remotely.
NerdWallet recommends comparing loans to find the best rate for you. Click the button below to see estimated rates from multiple lenders on NerdWallet.
More about OneMain Financial
Minimum requirements
Minimum credit score: None
Minimum gross income: None; OneMain borrowers' average income is $47,700
Minimum credit history: Not provided
Maximum debt-to-income ratio: Not provided
Terms
APR range: 17.59% to 35.99%; 9.99% minimum for auto-secured loan
Loan amount: $1,500 to $25,000
Loan duration: One to five years
Fees and penalties
Origination fee: Varies by state
Prepayment fee: $0
Late fee: Varies by state
Unsuccessful payment fee: Varies by state
Before you shop for a personal loan
Updated Jan. 2, 2018. 
---
Personal Loans Ratings Methodology
NerdWallet's ratings for personal loans awards points to lenders that offer consumer-friendly features, including: soft credit checks, no origination fees, payment options, short time to funding, interest rate caps of 36%, and absence of prepayment penalties. Features are considered for their positive impact on consumers' credit history and financial health. We only review lenders that cap interest rates at 36%, the maximum rate financial experts and consumer advocates agree is the acceptable limit for a loan to be affordable. NerdWallet does not receive compensation of any sort for our reviews. Read our editorial guidelines.

 — Among the very best for consumer-friendly features

 — Excellent; offers most consumer-friendly features

 — Very good; offers many consumer-friendly features

 — Good; may not offer something important to you

 — Fair; missing important consumer-friendly features

 — Poor; proceed with great caution