Advertiser Disclosure
10 Scholarships for Women Returning to College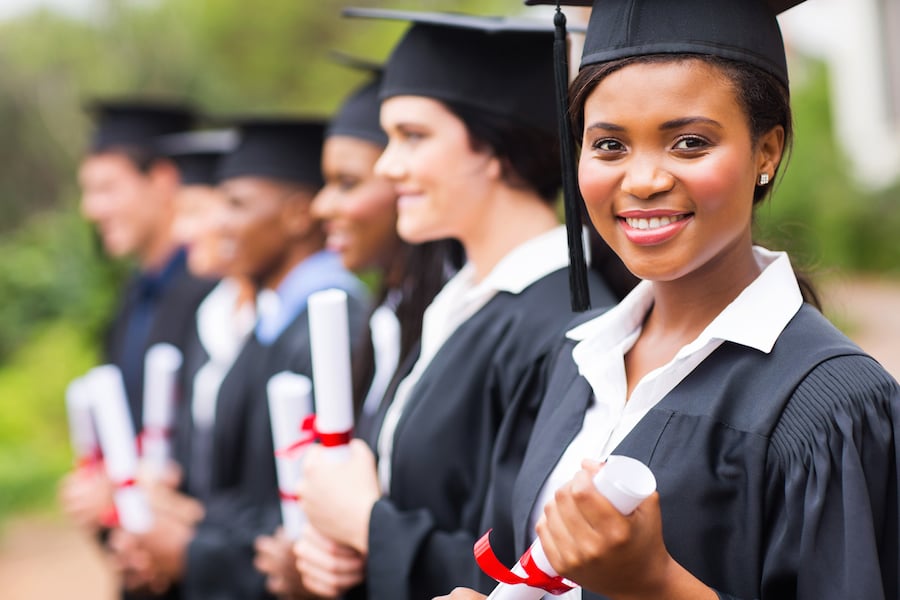 Making the choice to go back to college after taking time off can be an exciting decision, but also a daunting one when it comes to figuring out how to afford tuition, fees, books and other college costs.
Various organizations offer scholarships to support women who want to finish a degree or pursue college for the first time; below are 10 such awards.
For women facing economic, social or physical challenges
Executive Women International ASIST Scholarship
Through its Adult Students in Scholastic Transition program, Executive Women International awards 13 scholarships each year to nontraditional students. The awards range from $2,000 to $10,000. You have to apply through one of the organization's 38 participating local chapters to be considered.
For low-income women age 35 or older
Jeannette Rankin Women's Scholarship
This scholarship fund awards $2,000 to low-income women 35 or older pursuing an undergraduate degree. The application requires you to list your estimated income and expenses, upload a college acceptance letter or transcript, write a 500- to 1,000-word personal statement and list two references who can write letters of recommendation.
For women whose previous college experience was interrupted
PEO Program for Continuing Education
The Philanthropic Educational Organization awards need-based grants of up to $3,000 to help women whose higher education was interrupted go back to school. To begin the application process, complete and submit this form to PEO. The organization will forward the form to its local chapters; a chapter must agree to sponsor your application before you move forward with the application process.
For women who primarily support themselves, their spouse or their children
Soroptimist Live Your Dream Award
Soroptimist is a global organization that awards grants to more than 1,200 women each year. The application process starts at the local level, where award amounts vary. If you receive a local award, you'll have the opportunity to progress to the regional and international levels to win $3,000, $5,000 or $10,000. To be eligible, you cannot be a member of Soroptimist, work for or have an immediate family member who works for Soroptimist International.
For low-income mothers
The Patsy Takemoto Mink Education Foundation awards five $5,000 scholarships to low-income mothers pursuing an associate's, bachelor's, master's or doctoral degree. Applicants will be selected based on financial need, personal circumstance, career goals, and civic, activist or service goals.
For engineers
Society of Women Engineers scholarships
The Society of Women Engineers awards scholarships for women pursuing engineering degrees, including at least two earmarked for nontraditional students or students re-entering college. The BK Krenzer Memorial Re-entry Scholarship awards $2,500 to one student each year, and the Olive Lynn Salembier Memorial Re-entry Scholarship gives $1,500 to one student each year.
For African-American women
Dr. Blanca Moore-Velez Woman of Substance Scholarship
The National Association of Negro Business and Professional Women's Clubs Inc. awards a scholarship each year to a woman age 35 or older. You must be enrolled in an undergraduate program and have at least a 3.0 grade point average to be eligible. The application requires a 500-word essay about a challenge you've faced and how you overcame it.
Wynetta A. Frazier Sister-to-Sister Scholarship
Each year, the National Hook-Up of Black Women Inc. awards two $500 scholarships to women age 35 or older whose college was interrupted or put on hold because of family or personal obligations. The application, due in April each year, requires a photo, two letters of recommendation and a 500-word word essay about the Black Lives Matter movement.
For intimate partner abuse survivors
Women's Independence Scholarship Program
This fund offers scholarships for women — particularly single mothers — who have survived intimate partner abuse and have been separated from their abuser for at least one year. Award amounts vary, but average about $2,000 per school term. To be eligible, you have to have sought help from a nonprofit organization that provides services to domestic violence victims for at least six consecutive months.
For women returning to college after several years out of high school
FACT Second Chance Scholarship
The Federation of American Consumers and Travelers awards two scholarship each year to students who graduated from high school four or more years ago and want to pursue college. One scholarship is for $2,500 and one is for $10,000. You or an immediate family member must be a FACT member for you to be eligible. The application requires references and an essay.
More ways to pay
Scholarships, which don't need to be paid back, are an ideal way to pay for college. But it's unlikely that you'll be able to fund the entire cost of tuition through scholarships alone. To be eligible for federal grants, work-study and student loans, and some additional scholarships, complete the Free Application for Federal Student Aid, also known as the FAFSA.
Once you've maxed out all initial payment options, including federal loans, consider private loans to cover additional costs. Private loans tend to carry higher interest rates than federal loans. They also have fewer protections and forgiveness options. Shop around and compare private student loans before choosing a lender.
Devon Delfino is a staff writer at NerdWallet, a personal finance website. Email: ddelfino@nerdwallet.com. Twitter: @devondelfino.
This article was updated on June 15, 2016. It was originally published on June 5, 2012.