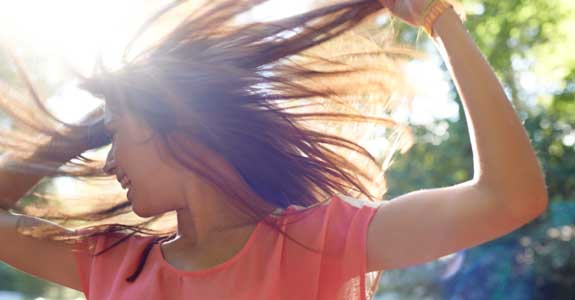 Don't be fooled by the name: Water speakers are not the same as waterproof speakers. Instead, these trendy devices put fashion before function, pairing colorful lights and small amounts of water that "dance" to the music you're playing.
Water speakers might be great for kids to look at while enjoying some tunes, but don't expect to get high-quality audio from them. These speakers typically are built to sit on desks and in bedrooms. They're too small to house robust speaker technology, but some users say that for the size and price, the sound can be decent.
Read through our list of water speakers to see which one is right for you.
Our analysis: Based on 12,844 analyzed reviews
NerdWallet's scoring of the best water speakers is based on our analysis of the opinions of experts and shoppers like you.
We looked at opinions from industry leader review sites such as CNET and Good Housekeeping to create a list of the most popular speakers on the market. Then we analyzed actual user reviews to see what shoppers were saying about each speaker's best and worst attributes.
Our scores range from a low of 1 to a high of 10. Here's how we devised them:
Overall score: This score shows reviewers' overall satisfaction level with the speaker across 16 criteria, including all-important aspects such as sound quality, features, battery life and durability.
Sound: This score reflects reviewers' satisfaction with the sound output produced by the speaker. In addition to sound clarity and volume, we also accounted for factors such as bass and treble.
Ease of use: This score indicates reviewers' satisfaction with how simple the speaker is to set up and control. Because convenience is a top consideration for many speaker users, we examined several criteria, including features, design, charging and setup.
Let's see which speakers made our list and how they fared. These are our top picks, ranked in order of overall score.
The speakers
1. Svance Outdoor Portable
You can bring the light show outside with the Svance Outdoor Portable and stream music through Bluetooth or an auxiliary cord. It's the only speaker on this list that comes with a rechargeable battery, but users noted it has a short battery life. For its small size, it can produce a loud, surround-sound volume to go with the colorful water display.
Buyers Like
Loud, surround-sound volume for its size
Bright, colorful water display
Connectivity via Bluetooth and auxiliary cord
Buyers Dislike
Short battery life
Water tends to leak
2. E-joy Dancing Water Speaker
The e-joy Dancing Water speaker is a dual water speaker system that works best on a desktop. It can push out decent sound for its small size, though it's lacking in terms of a defined bass component. Users liked the colorful display, though the volume needed to be turned up in order to get the water bouncing higher, and doing this can distort the sound.
Buyers Like
Fun water display
Compact size
Buyers Dislike
Distortion at high volumes
White noise heard even when speaker is off
3. ECVision Plug and Play Multi-Colored Illuminated Fountain Water Speaker
Many users praised the ECVision water speaker for its colorful light display and how much their kids loved it. They were less impressed with the speaker's short life span. When the speaker was working, reviews said, the sound quality was decent for its size but came up short on bass.
Buyers Like
Decent sound volume for size
Mesmerizing light display
Buyers Dislike
Looks and feels cheap
Water tends to leak
No bass
4. SoundSoul Mini Music Fountain Water Speaker
The SoundSoul Mini is easy to set up: You pull it out of the box, plug it in and play. Users said that they had to turn the volume up high to get the most out of the water display but that such high volumes distorted the sound. Users weren't too thrilled with the overall quality of the device: The speakers tended to blow out and the water would leak or evaporate.
Buyers Like
Easy to set up
Water display is bright and colorful
Buyers Dislike
Short product life
Not Bluetooth-compatible
Water evaporated
5. SoundSoul Music Fountain (4th Generation)
The fourth-generation SoundSoul Music Fountain's best attribute is its light display. It bounces and sparkles and is fun to watch. Its audio component, however, is low quality, and users complained of hearing a buzz when playing music. They also complained of glitchy connectivity and a short life span, mainly due to the speakers blowing out after a few months — sometimes even weeks — of use.
Buyers Like
Sturdy build
Colorful light display
Good size for desk or bedroom
Buyers Dislike
Buzzing when listening to speaker
Low-quality audio
Auxiliary cord can be glitchy
More from NerdWallet
Bose SoundLink Color vs. Mini II vs. III
Bose SoundDock Series III Review
The Best iHome Speakers
Nina Tabios is a staff writer at NerdWallet, a personal finance website. Email: [email protected].