As a small business owner, you're always on the lookout for ways to boost cash flow. Although increasing sales is one way to make that happen, cutting costs can be a faster way to increase cash. Here are seven of the most effective ways to reduce expenses without compromising quality.

1. Tackle your debts
Tim Santoni is president and CEO of Santoni Worldwide Investigations and Backgrounds, and he's a member of a small-business peer advisor group through Vistage. Meeting with this group of small-business leaders has helped Santoni learn successful methods for cutting costs. He says one of the first things to look at is debt: What kinds of debt do you have, and how much of your revenue goes toward servicing it? Santoni recommends focusing on attacking that debt, and "if you're getting a rate above market conditions, renegotiate that and decrease payment or actual interest so you can pay off that loan."

2. Check for unnecessary expenses
Jackie Nagel, owner of small-business strategy firm Synnovatia, finds that many small-business owners end up with expenses over time that they no longer need. She recommends reviewing your budget with a fine-toothed comb and making sure all of your expenses are still necessary. For example, perhaps you purchased a subscription a long time ago that you no longer use.

3. Negotiate with vendors
"One thing we have done is gone to any service providers or partners and tried to negotiate flat fees or just bring down the prices," Santoni says. Start with the big relationships first, and you might be surprised how many are willing to negotiate to keep your business. If they won't budge, consider switching providers. Nagel adds that you should also try to negotiate property leases. She also recommends re-evaluating whether it's more efficient to lease or buy your equipment, as you might find hidden savings this way.
Nagel also recommends re-evaluating your service providers and ensuring they think in terms of how they can help you grow rather than just taking orders and delivering. "The more strategic partners and providers you have, the easier it will be to grow," she says. Additionally, don't hesitate to let go of providers that frequently make mistakes, as you can waste a lot of time and money fixing those errors.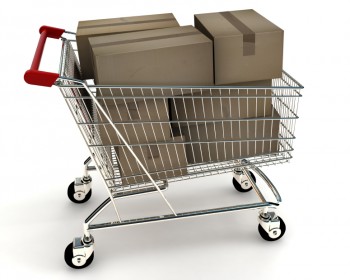 4. Purchase in bulk
As your business grows, investigate to see whether there's anything you can save on by purchasing in bulk. Nagel says even switching to bulk software subscriptions can help. She observes that many small businesses pay for services month-to-month when they could instead get a discount for paying annually. "If an organization doesn't offer that, ask for it. Anytime small businesses can make that kind of arrangement, it saves them a ton of money," Nagel says.
5. Track inventory closely
If you run an inventory-based business, carrying less inventory means having less money tied up and more money in the bank. Begin monitoring inventory more closely to make sure you aren't spending more than is really needed.
If you manage inventory manually, consider adopting an inventory management tool or software to keep better track.

6. Reduce inefficiency with automation
Nagel says small-business owners often fail to look at some of the inefficiencies in their system that could be costing them. For example, some businesses don't want to pay the monthly fees for a merchant account, but only accepting checks requires inefficient manual processing and hurts your cash flow, she says.
Manually processing credit cards is also a waste of time, so she encourages using an automated system such as QuickBooks that's integrated with your merchant account. Nagel recommends looking for other areas with repetitive activities you can automate, such as sending paperwork to onboard new clients. "If that can be put online and automated, they don't have to have an assistant repeatedly send that information," she says.
7. Look closely at talent
Nagel generally recommends businesses not try to save on talent, particularly if they have good employees. However, she says, "a lot of small businesses lose a lot of money and they don't know it when they tend to hold on to poor-performing employees for way too long." Some business owners want to pay employees as little as possible, but this can also result in settling for staffers that drag you down. "Pay the talent and really get the people who will help you grow the business," Nagel says, and let go of those who won't.
A word of caution
Santoni reminds small-business owners that there's only so much you can cut, and in this process, you still need to maintain company morale if you have employees. "You don't want to do anything that's going to make people feel really unsure and worried about the workplace," he says. While you should explore all ways to cut corners, especially since not all of those methods will pan out, Santoni encourages businesses to be clear in their communications with their team. Nagel also warns against cutting from your marketing budget as you aim to reduce expenses.
Emily Starbuck Crone is a staff writer covering personal finance for NerdWallet. Follow her on Twitter @emstarbuck and on Google+.
For more related information, visit NerdWallet's resources on how to start a business. For free, personalized answers to questions about starting and financing your business, visit the Small Business section of NerdWallet's Ask an Advisor page.

---
Images via iStock.