Affirm Loans: 2021 Review
Affirm's point-of-sale loans let you divide your purchase into monthly installments with 0% to 30% APR.
Many or all of the products featured here are from our partners who compensate us. This may influence which products we write about and where and how the product appears on a page. However, this does not influence our evaluations. Our opinions are our own. Here is a list of our partners and here's how we make money.
Our Take
The bottom line: Affirm may be a fit for borrowers who receive a low interest rate and can afford the monthly payments.

Min. Credit Score
Loan Amount
Pros & Cons
Pros
No-interest financing available.
No fees.
Offers pre-qualification.
Cons
Could receive a high interest rate.
Does not report on-time payments to the three credit bureaus.
Not available at all retailers.
Get more smart money moves — straight to your inbox
Become a NerdWallet member, and we'll send you tailored articles we think you'll love.
Full Review
Affirm offers point-of-sale loans for online and in-store purchases when you shop at select partners, including Amazon, Walmart, Nordstrom, Nike, Best Buy and more. These loans allow customers to buy now and pay later.
Since its founding in 2012, Affirm has served over 6.2 million customers and offers financing at over 6,500 merchants. Its product is similar to companies like Afterpay and Klarna, which also provide short-term loans at checkout.
Though it's usually best to pay for something outright, a point-of-sale loan could be a good option if you want to break down a large purchase into manageable payments. Look for a loan that offers either zero interest or a low enough rate that you can comfortably afford the monthly payments.
Unlike other point-of-sale companies, Affirm's loan terms vary by merchant, meaning your repayment options and annual percentage rate will depend on where you shop.
Most repayment plans fall into three categories — three-, six- and 12-month plans. Shorter terms of one to three months and longer terms of 48 months could be available depending on the size of your purchase. Affirm will show all available terms before you agree to a loan.
Your first monthly payment is due one month after your purchase is processed, and the following payments are due each subsequent month on the same day. You may have to make a down payment if you don't qualify for the full loan amount.
Interest rates on Affirm loans range from 0% to 30%. Like most installment loans, interest is fixed and won't compound like it does on credit cards.
Affirm doesn't charge fees, so there is no prepayment fee for paying off your loan early or late fee for missing a payment. However, Affirm may report delinquent payments to the credit bureau Experian, which could lower your credit score.
How to qualify: Affirm doesn't have a minimum credit score requirement, but it will perform a soft credit check. It also takes into account any prior payment history with Affirm, how long you've had an Affirm account and the merchant's available interest rate. If you aren't approved, you'll receive an email explaining why.
Loan example: If you took out a $500 loan with a 15% APR, here's how your monthly payment and interest would vary based on Affirm's three main repayment terms:
Affirm may be a good option if you:
Are offered a zero-interest loan. Some Affirm merchants, like Adidas, Peloton and Dyson, offer zero-interest financing. As long as you make your payments on time, you can break down your purchase into installments for no additional cost.
Need to fund a large expense. If there's a big-ticket item you need to purchase (like a new mattress or a computer), but can't afford it outright, Affirm is a way to get your item now and pay later.
Don't qualify for a credit card. Qualifying for a point-of-sale loan could be easier than qualifying for a credit card, especially for borrowers who don't have an established credit history. Though Affirm does look at your credit score, it also evaluates any prior history you have with the company.
Affirm is not a good idea if you:
Struggle to keep track of expenses. Installment loans work best for borrowers who are certain they can make the monthly payments. If you have a hard time tracking where your money goes, you may want to avoid taking on installment debt.
Want to use a POS loan to build credit. Though Affirm can report on-time payments to Experian, it isn't guaranteed. For example, it doesn't report some of its 0% APR loans. If building credit is a priority for you, it's best to go with a financing option where on-time payments are always reported, like a personal loan or balance transfer credit card.
Are falling behind on payments. If you're accumulating other debt, like credit card debt, it's usually not a good idea to take out another loan, especially for discretionary purchases.
Before you build a budget
Track all your spending at a glance to understand your trends and spot opportunities to save money.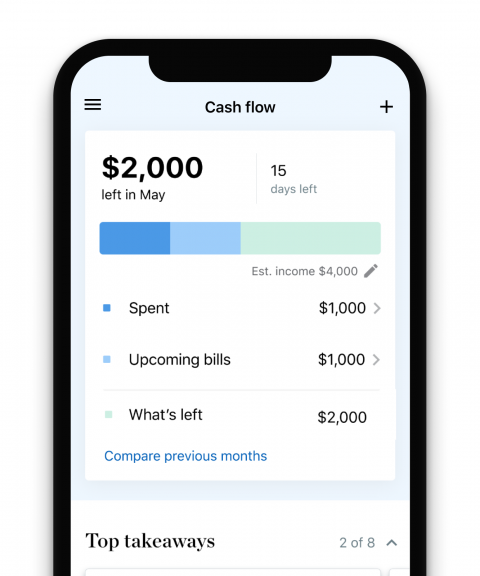 Personal loans: If you're considering financing a large purchase with Affirm and aren't offered a 0% interest rate at checkout, you may want to research what APR you could get on a personal loan. If you qualify for a lower rate with another lender, you may save money in the long-term.
Most lenders offer pre-qualification for personal loans, so you can check available rates without impacting your credit score.
0% interest credit card: If you have good or excellent credit, you could also apply for a 0% APR credit card. These cards offer introductory periods of up to 18 months and charge no interest during that period. You may also receive a sign-up bonus or access to a rewards program.
Personal Loans Rating Methodology
This product is not yet rated.
Find the Best Personal Loan
Frequently asked questions
Affirm lets you break up your purchase with a three-month, six-month or 12-month repayment plan. These loans come with a 0% to 30% APR. Terms vary by merchant.
Affirm will perform a soft credit check. This won't affect your credit score or show up on your credit report.
There is no minimum credit score to use Affirm. Loan approval depends on your credit score, your payment history with Affirm, how long you've had an Affirm account and the merchant's available interest rate.
Yes, if you fail to make payments on your loan, Affirm may report this information to Experian, which could hurt your credit score.
If you receive a zero-interest offer and make payments on time, there is no catch. But terms vary by merchant, and some Affirm loans carry a 30% interest rate, which is steep. If you can't make your monthly payments, it could hurt your credit score.