Citibank Personal Loans: 2020 Review
Citibank offers autopay discounts and helps you avoid some fees, but it lacks flexible payments and features that other lenders offer.
Many or all of the products featured here are from our partners who compensate us. This may influence which products we write about and where and how the product appears on a page. However, this does not influence our evaluations. Our opinions are our own.
Our Take
The bottom line: Citibank personal loans may be a sound option for existing, good-credit customers, but the lender lacks some consumer-friendly features.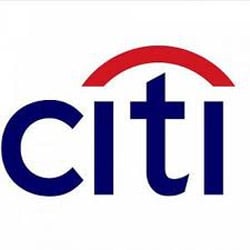 Min. Credit Score
Est. APR
Loan Amount
Pros & Cons
Pros
No origination fees.

Offers autopay discounts.
Cons
Must be an existing bank customer.

No flexible payment options.

No co-sign option.
Compare to Other Lenders
Loan Amount

$3,500 - $40,000

Loan Amount

$5,000 - $100,000

Min. Credit Score

680580 minimum VantageScore® 3.0 and 680 minimum FICO® 9.0.
Get more smart money moves — straight to your inbox
Become a NerdWallet member, and we'll send you tailored articles we think you'll love.
Full Review
To review Citibank, NerdWallet collected data from the website and Citibank employees, made calls to five branches around the country and compared the lender with others that seek the same customers or offer a similar personal loan product. Loan terms and fees may vary by state.
Citibank personal loans are available only to existing customers and in amounts from $2,000 to $50,000 ($30,000 is the maximum for online applicants).
Citibank is one of the few banks that offer personal loans, which come with terms between one and five years and various rate discounts, depending on your status with the bank.
How to qualify: Citibank considers your credit history, employment status and income when making its loan decision, according to a Citi service representative. The minimum annual income requirement is $10,500.
Citi didn't provide NerdWallet its minimum requirements for credit score or debt-to-income ratio. However, the company wrote in a 2018 annual report that the majority of its "installment and other" loan money went to borrowers with FICO scores of 680 or higher.
Cost: Annual percentage rates on Citibank loans range from about 8% to 24%. The lowest rates go to consumers with excellent credit who sign up for automatic payments from a Citibank account and borrow at least $10,000 with a repayment term of 36 months or shorter. Citibank does not charge origination or prepayment fees.
Your actual rate will depend on how much you borrow, your income and debt levels, and how much money you keep in a Citibank account.
Rate discounts: Citibank offers an autopay discount as well as a 0.25% APR discount to Citigold and Citi Priority customers. Customers who enroll their checking accounts in Citibank's rewards program can earn points through a personal loan account.
How it compares: Some of the features Citibank doesn't offer can be found with Citizens Bank, which doesn't require a borrower to be an existing customer. Citizens offers similar APR and loan amount ranges and has a similar rate discount. It also allows a borrower to add a co-signer.
Discover, which provides lower personal loan amounts at similar APRs, lets borrowers change the loan's due date and provides free credit score access. The lender caters to those looking to consolidate debt.
Hard credit pull: Citibank conducts a hard credit check on applications, which can temporarily lower your credit score. Most online lenders allow you to pre-qualify for a loan with a soft credit pull, which doesn't impact your credit score.
Loan example: For a borrower with excellent credit, a $10,000 unsecured personal loan with a repayment term of three years at 13.9% APR would carry monthly payments of $341, according to NerdWallet's personal loan calculator.
How to apply for a Citibank loan
New and existing customers can apply online at Citibank's website, over the phone or visit a physical branch to start the application process.
Check rates from other lenders
Rates, terms and features vary among lenders, so NerdWallet recommends pre-qualifying with multiple lenders to compare loan offers. Pre-qualifying allows you to receive personalized rates from lenders that partner with NerdWallet. Pre-qualifying will not impact your credit score.
Before you shop for a personal loan
Personal Loans Rating Methodology
NerdWallet's ratings for personal loans award points to lenders that offer consumer-friendly features, including: soft credit checks, no fees, transparency of loan rates and terms, flexible payment options, accessible customer service, reporting of payments to credit bureaus, and financial education. We also consider the number of complaints filed with agencies like the Consumer Financial Protection Bureau. This methodology applies only to lenders that cap interest rates at 36%, the maximum rate financial experts and consumer advocates agree is the acceptable limit for a loan to be affordable. NerdWallet does not receive compensation of any sort for our reviews. Read our editorial guidelines.
Find the Best Personal Loan