Possible Finance Installment Loans: 2022 Review
Possible Finance provides small installment loans for borrowers with bad credit, but its rates are high. Consider alternatives first.
Many or all of the products featured here are from our partners who compensate us. This may influence which products we write about and where and how the product appears on a page. However, this does not influence our evaluations. Our opinions are our own. Here is a list of our partners and here's how we make money.
Our Take
The bottom line:
Possible Finance loans are available in an emergency, but even then you may have cheaper options.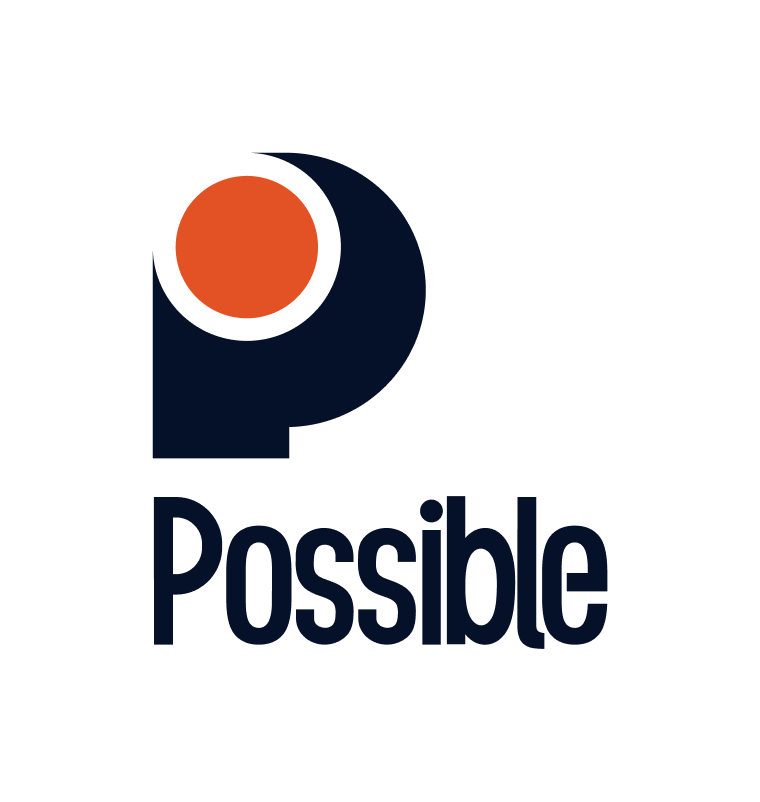 Pros & Cons
Pros
Reports payments to all three major credit bureaus.

Option to delay your payment.
Cons
Limited customer service availability.

May charge an origination fee.

Website does not clearly disclose rates and fees.
Get more smart money moves — straight to your inbox
Become a NerdWallet member, and we'll send you tailored articles we think you'll love.
Full Review of Possible Finance Personal Loan
When to consider: As a last resort after you've exhausted all other options.
Possible Finance is an online lender that makes small, high-interest installment loans through its app. Borrowers with no credit history or bad credit may get up to $500, though the loans are available in a limited number of states.
Possible markets itself as an alternative to traditional payday loans, which are high-cost, short-term loans that are repaid from your next paycheck. Possible's rates are lower than payday loans (though still very high), and it gives you eight to 12 weeks to repay the loan in two-week or monthly intervals.
Also unlike payday loans, Possible reports loan payments to the three major credit bureaus — Equifax, Experian and TransUnion — so making on-time payments can help you build credit.
Possible Finance at a glance
Reports payments to three credit bureaus.

Measures ability to repay before lending.

Offers triple-digit APRs.

Borrowers can choose their loan repayment date at loan signing.

Allows borrowers to delay payment.

No explicit hardship plan.

Available in AL, CA, DE, FL, ID, IN, IA, KS, KY, LA, MI, MS, MO, OH, OK, RI, SC, TN, TX, UT or WA.

Website does not clearly disclose rates and fees.

Customer service contact is through an email form.

Questions answered during limited hours.
Possible Finance loan details
Possible Finance does not check your credit score, so bad-credit borrowers and those with little or no credit history may qualify.
To qualify for a loan, you must:
Provide a valid driver's license and Social Security number to verify your identity.

Link a checking account that has at least three months' history, deposits of $750 per month and at least an occasional positive balance.

Have money left over after you pay your bills to increase your approval odds.
High rates: Depending on the state, Possible Finance may charge a flat fee or a monthly fee plus interest:
In some states, Possible charges a flat origination fee between $15 to $20 for every $100 borrowed. With biweekly payments, the annual percentage rate may range from 151% to 200% or higher.

In other states, the lender charges a monthly fee plus interest.
Loan example: The lender says a $200 loan made in California and repaid over eight weeks has an APR of 178%. That loan would require biweekly payments of $61 for a total amount repaid of about $245.
Funding time: If you're approved, the app will show your expected funding date. If you apply for a loan before 2 p.m. on a weekday, the money will be deposited into your account the following business day. If you apply after 2 p.m., your funds will arrive two business days later, the lender says. You can also have the money loaded onto a debit card to access it more quickly.
Changing your pay date: Possible Finance loans are repaid biweekly or monthly over an eight- or 12-week period. Customers have the option to defer each payment up to 29 days past their due date with no additional fees, interest charges or impact to their credit scores.
The company sends text or push notifications from the app the day before a payment is due.
How Possible Finance compares
Overall, Possible's loans have high rates, even among lenders that don't check your credit or rely heavily on it to make a loan decision.
SeedFi offers a personal loan and credit-builder loan in one. Borrowers get part of the funds from the loan immediately, and the rest goes into a savings account. Once you repay the loan, you can access the savings account. These loans are available to bad-credit borrowers, and APRs are capped at 29.99%.
Oportun caps APRs at 35.95%. The lender doesn't require you to have a credit score but will consider it if you have one.
Capital Good Fund also considers a credit score only if you have one and looks more closely at your bank account transactions. This lender is available in a handful of states but caps APRs at 15.99%, making it one of the most affordable payday alternatives.
Possible Finance is not a good idea if you:
Only want to build credit: A credit-builder loan or secured credit card are faster and cheaper ways to build credit, and they're both less risky than a loan from Possible.
Can get cash elsewhere: Cheaper alternatives are not always fast or convenient, and sometimes they require asking for help. But NerdWallet strongly recommends exhausting alternatives first, even in an emergency.
Alternatives to Possible Finance
Here are some alternatives that may be cheaper than borrowing.
For help with rent or utilities: Contact your utility company, landlord or mortgage issuer for help deferring a payment. If you need long-term help, consider seeking other housing or contact a housing counselor.
To cover other one-time emergency expenses: 
If you take a Possible Finance loan
After considering alternatives and weighing the costs, you may decide that a Possible Finance loan is your best option. In that case, carve out room in your budget to repay the loan on time.
You can apply with Possible Finance on its mobile app. The company will ask you to link a bank account and provide a driver's license and personal information. You'll receive a push notification, email or text if you've been approved.
Methodology
NerdWallet rates lenders that offer high-interest personal loans separately from other lenders due to the consumer risk associated with these loans. We define high-interest loans as those with rates that exceed 36%, which is the maximum rate financial experts and consumer advocates agree is the acceptable limit for a loan to be affordable. The maximum allowable rating for high-interest lenders that we review is four stars. We award points to lenders that offer loans that minimize harm to consumers through affordability, transparency and practices that prioritize consumers' needs. This includes: checking credit and reporting payments to credit bureaus, monthly payments that don't exceed 5% of a borrower's monthly income, fully amortizing repayments, transparency of loan rates and fees, and accessible customer service and financial education. NerdWallet does not receive compensation for our star ratings.
Find the Best Personal Loan