Motorcycles have become a popular way to get around as people are looking for fuel-efficient commutes or fun ways to travel on the weekends.
If you're looking to purchase a new or used motorcycle, there are a number of financial options available. If you can't pay upfront in cash, you can find loans directly from the dealer, banks or credit unions. Some motorcycle manufacturers will also offer financing plans for new bikes.
Another good option for motorcycle financing is getting a personal loan through peer lending. Since investors directly lend to borrowers without any middle parties involved, borrowers can often find lower interest rates than banks and other financial institutions.
As with any loan, be sure to compare a few different lenders to find the best interest rates. Below are some popular lenders that can help finance your motorcycle: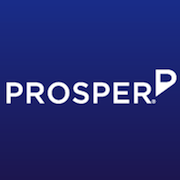 Prosper was launched in 2006 and is America's first peer-to-peer lending company.  Prosper has more than 2 million members and has funded over $692 million in loans to date.
To apply for a loan, borrowers must have a credit score of 640. When borrowers apply online, they are assigned a Prosper Rating which is based on the borrower's credit score and other key metrics. The Prosper Rating determines the interest borrowers qualify for with APRs starting as low as 6.73%.
After borrowers are assigned a rating, they can post a listing for a loan. Loan requests can be anywhere from $2,000 and $35,000 for a three or five-year term.
Lenders can select the loans they want to invest in based on credit scores, history, ratings and other criteria of the borrower. Once borrowers and lenders are matched, borrowers make fixed monthly payments which investors receive through their Prosper account.
To learn more about Prosper, click here.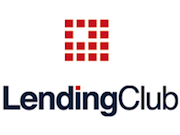 Lending Club began in 2007 and has funded $2.85 billion loans since its inception. Earlier this year, Google bought a $125 million stake in the company and Lending Club continues to receive awards as a promising and innovative technology and consumer finance company.
To minimize risk for investors, Lending Club uses strict criteria to accept only 10% of loan requests. Loans are split into different notes that investors buy which spreads and minimizes risk for investors.
If you're looking to buy a new motorcycle, loans are available up to $35,000 for three or five-year terms. However, loans from $1,000 to $9,975 are only available with a three-year term. Borrowers can easily apply online for a loan and receive a quote within minutes. Once approved, funding takes a few days and a borrower can make automatic monthly payments or prepay anytime to repay the loan.
To learn more about Lending Club, click here.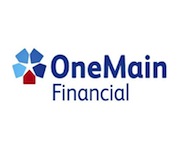 OneMain Financial is a consumer loan company that is owned by CitiGroup Inc. Formerly CitiFinancial, it was renamed to OneMain Financial in 2011.
One Main Financial provides personal loans from $300 to $10,000. When borrowers apply online, their application is sent to the local nearest branch where agents can customize the loan to fit a borrower's needs. However OneMain Financial cannot accept applications in Alaska, Arkansas,  Connecticut, Massachusetts, Nevada, Rhode Island, Vermont or Washington, D.C.
Loans do not require any collateral or homeownership. If the borrower is approved before noon, funding can begin the same day. Borrowers can also cancel loans for any reason and return the money within 14 days without any penalties.
To learn more about OneMain Financial, click here.
Motorcyclist image courtesy of Shutterstock