Green Dot Enters the Secured Credit Card Market
Green Dot Bank is getting into the credit card business, expanding options for those seeking credit cards for bad credit.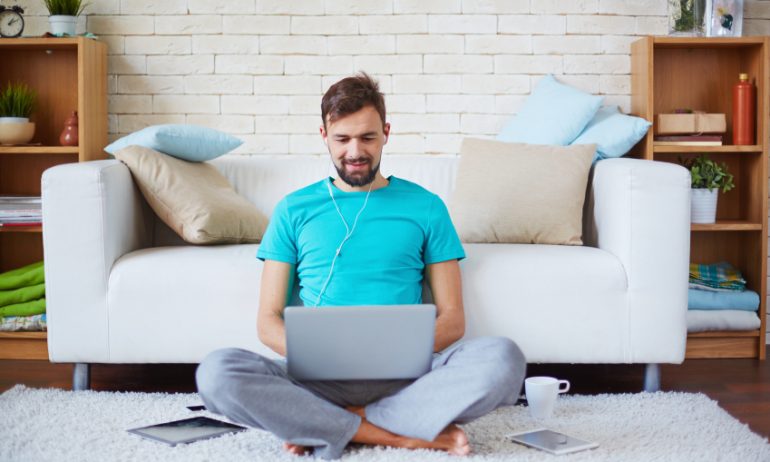 Many or all of the products featured here are from our partners who compensate us. This influences which products we write about and where and how the product appears on a page. However, this does not influence our evaluations. Our opinions are our own. Here is a list of our partners and here's how we make money.
» This page is out of date
Green Dot Bank, one of the largest issuers of prepaid debit cards, is getting into the credit card business, expanding the options available to those looking for credit cards for bad credit.
The Green Dot Visa® Secured Credit Card is a secured credit card, meaning that cardholders have to put down a refundable security deposit. Because the deposit reduces the risk to the lender, secured cards are available to many people who couldn't qualify for a regular credit card, including those with a thin credit file or bad credit.
Most major issuers offer secured cards, although they don't promote them very widely.
"We at Green Dot feel like this is great opportunity," says Lewis Goodwin, president of Green Dot Bank. "Secured cards are kind of a sleepy product, and the right company hasn't gone out there and marketed it to the consumer base that really needs it. This is the segment we already serve with our prepaid cards."
The key difference between a secured credit card and a prepaid debit card: With a prepaid card, the money you put on the card is used to pay for your purchases; with a secured card, your security deposit is there only as collateral, in case you don't pay your bill. You're responsible for paying for your purchases every month. That's why a secured card can help you build credit, while a prepaid card does not.
So what does the Green Dot Visa® Secured Credit Card offer? Let's take a look at the basics:
Minimum deposit of $200, maximum deposit of $5,000. Credit line is equal to deposit.

Reports to all three credit bureaus.

No penalty fee for first missed payment, then up to $27.

No penalty fee for first returned check, then up to $27.

3% foreign transaction fee.
The APR is lower than that on many secured cards, but Green Dot Visa® Secured Credit Card does charge an annual fee. Several cards from major issuers — the Discover it® Secured Credit Card and the Capital One Platinum Secured Credit Card — have no annual fee, although their APRs are 3% to 5% higher. On any credit card, you can avoid paying interest by paying your balance in full every month.
Goodwin says the card offers a free pass on one missed payment and one returned check because Green Dot recognizes that many cardholders will be new to handling credit. "This is an education process," he says. "We don't want to punish someone for learning. We need to be able to help them understand that these actions can help or hurt your credit."
To apply for the Green Dot Visa® Secured Credit Card, you fill out a profile on the Green Dot website, noting your employment status, monthly income and monthly housing expense. Green Dot decides whether you're eligible for the card and determines the maximum credit line you qualify for. It then mails you your card, but you can't use it until you activate it by making your security deposit.
You can choose how much to deposit — from a minimum of $200 up to your maximum approved credit line. Whatever you deposit will become your limit on the card. So, for example, Green Dot could approve you for a maximum of $5,000, but you might choose to deposit only $500, and that would be your credit limit.
Activation is similar to using a prepaid card. There are two ways to make your deposit:
Send a check or money order to Green Dot, which takes about 10 days to process. There is no charge for activating this way.

Take the card to a Green Dot partner retail store — Wal-Mart, Walgreens, CVS, RiteAid or 7-Eleven. In the store, you go to the register with your card and the deposit in cash. The cashier swipes the card and enters the deposit amount. This method requires a $4.95 processing fee.
Currently, you cannot make the deposit by an electronic transfer from a bank account. Green Dot vice president of communications Michelle Blaya says the bank is exploring other ways to make the security deposit. She points out that the activation process mirrors what Green Dot's prepaid customers are accustomed to.
"A lot of people in this segment have been used to putting money on a card and transacting," Goodwin says. "Now we're re-educating them to use a credit card, and this will help them build credit."
Green Dot offers online management and bill-paying features so cardholders can track purchases and keep current with payments. Many unbanked and underbanked consumers — those who have no access or limited access to mainstream financial services — may not have computers, but many do have smartphones. According to the 2015 report by the Federal Reserve, 65% of people who are unbanked and 73% of underbanked people have access to smartphones.
When using any secured card to build credit, practice good habits: Charge a few small purchases each month, avoid maxing out the card, and most important, pay your balance in full and on time each month. With time and responsible use, you can boost your credit score, which not only puts you in position to qualify for an unsecured card, but also saves you money down the road in the form of more options and lower interest rates.
Find the right credit card for you.
Whether you want to pay less interest or earn more rewards, the right card's out there. Just answer a few questions and we'll narrow the search for you.
Get Started
Get more smart money moves – straight to your inbox
Sign up and we'll send you Nerdy articles about the money topics that matter most to you along with other ways to help you get more from your money.