How to See What 5 Data Reports Reveal About You
In addition to credit bureaus, other companies track your data. Here's what they cover and how to see them.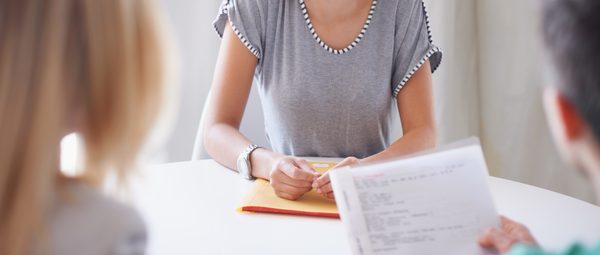 Many or all of the products featured here are from our partners who compensate us. This influences which products we write about and where and how the product appears on a page. However, this does not influence our evaluations. Our opinions are our own. Here is a list of our partners and here's how we make money.
Your past — even details you may have forgotten — can be exposed with just a click. When you apply for a job, find an apartment or switch insurance companies, routine personal background checks can reveal how much money you make, whether you've been late with rent or whether you've filed an insurance claim in the past seven years.
Businesses use the information to determine how much risk you bring as a customer — and you have the right to see the reports others may check.
Reports from the three credit bureaus — Equifax, Experian and TransUnion — are the most well-known. The Fair Credit Reporting Act gives you the power to see these reports for free and the ability to dispute data on them.
If you want to find out what companies know about you, here are five other reports businesses may use and how to get a copy of the data. The Consumer Financial Protection Bureau has a more complete list of reports about you.
Data type: Background check
This is one way potential employers verify information you've provided on an application. It's also used by government agencies to determine public assistance eligibility by checking income, assets and identity. This data is also used to determine child support collections and enforcement. TALX Corp., a subsidiary of Equifax, runs it.
Write to Equifax Workforce Solutions ATTN: EDR, 3470 Rider Trail South, Suite 337, Earth City, MO 63045, enclosing the data request form from its website.
You'll need to provide your Social Security number and other information, such as driver's license or utility bill, depending on how you request your report.
More reports like this: Accurate Background, HireRight and Sterling Talent Solutions.
2. Screening Reports, Inc.
Data type: Rental background
In the market for a new apartment? This report offers screening for multifamily and student housing. Information includes rental and employment verification, credit reports, eviction history, criminal and sex offender reports and foreign asset compliance. You'll have a file only if you have submitted a rental application that was processed by Screening Reports, Inc.
Write Screening Reports, Inc., 220 Gerry Drive, Wood Dale, IL 60191
Your request must include your full name, date of birth, the last four digits of your Social Security number and most recent address.
More reports like this: CoreLogic Rental Property Solutions, Experian RentBureau and TransUnion SmartMove.
Get score change notifications
See your free score anytime, get notified when it changes, and build it with personalized insights.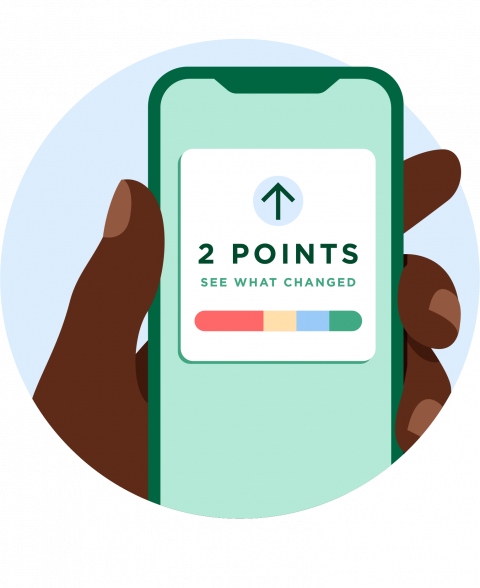 3. CLUE (Comprehensive Loss Underwriting Exchange) Inc.
If you're buying insurance, a CLUE report can show a potential insurer your seven-year history of claims associated with a car and personal property, such as your home.
CLUE Inc. is affiliated with LexisNexis Risk Solutions.
Write: CLUE Inc. Consumer Center, P.O. Box 105295, Atlanta, GA 30348-5295
You'll need to provide identifying information, including your Social Security number, date of birth, street address and ZIP code.
More reports like this: A-Plus, Drivers History and iiX.
If you frequent casinos, racetracks or other gambling establishments, you may have a file. The company helps gambling venues assess the risks with cashing customers' checks.
Call 800-638-4600, ext. 410

Write: Fill out and print the FACT Act Disclosure Form and send the completed form to Global Payments Gaming Services, Inc., Attn: FACT ACT Support, P.O. Box 59371, Chicago, IL 60659.
You'll need to provide your name, Social Security number, date of birth, address and banking information.
Your professional and financial life are revealed in a LexisNexis Full File Disclosure, which is similar to data in credit reports. It can include whether you own a house and what you paid, previous addresses, professional licenses, liens, judgments and more.
LexisNexis now includes SageStream, which provides credit reporting to credit card issuers, retailers and providers of wireless phone service.
To see your LexisNexis or SageStream report:
Write LexisNexis Consumer Center Attn: Full File Disclosure, P.O. Box 105108, Atlanta, GA 30348-5108
You'll need to provide identifying information, including your Social Security number, date of birth, street address and ZIP code. If you're requesting information for a minor or using power of attorney, you'll need additional documentation.