5 Tips to Find a Cheap Flight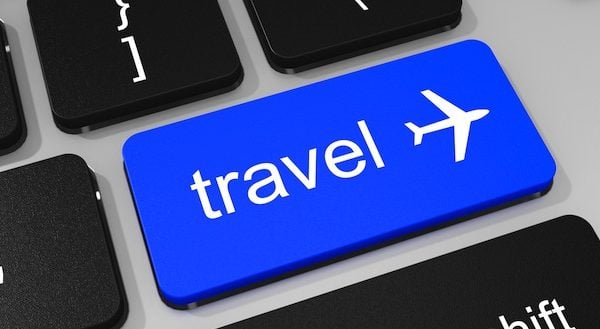 Many or all of the products featured here are from our partners who compensate us. This influences which products we write about and where and how the product appears on a page. However, this does not influence our evaluations. Our opinions are our own. Here is a list of our partners and here's how we make money.
Saving money always feels good. But, for some reason, saving money on flights can feel especially gratifying.
Perhaps it's the size of the savings, which can be up to $100 or more sometimes. Or the short-lived nature of fare deals, which makes it feel like you've won a prize when you nab one. Or maybe it's simply the satisfaction of paying less to airlines that seemingly upcharge passengers at every turn, while making headlines for customer service gaffes.
Whatever the reason, try these money-saving tips before you book your next flight.
"I find that Twitter is the best way to learn about limited-time airfare deals," says Patti Reddi, founder of the travel blog The Savvy Globetrotter.
The frequent flyer recommends the following Twitter handles:
"I frequently see U.S.-to-Europe round-trip flights for under $500 posted on these Twitter accounts," Reddi says, noting that you can also find the deals on the websites associated with these handles.
2. Look at alternative airports
You could save hundreds of dollars when traveling overseas by selecting a different airport — even if that airport is in another country.
Flights from Chicago to Rome might run you $1,400, for example, while flights to Paris could cost less than $850. From Paris, round-trip flights to Rome on a budget airline like Ryanair often cost less than $100.
This strategy can be applied to domestic flights, too.
Flying into or out of Washington, D.C.? Compare fares on flights through Dulles International Airport, Ronald Reagan Washington National Airport and Baltimore/Washington International Thurgood Marshall Airport. In the Bay Area, search for both San Francisco and Oakland airports.
Other cities may have a handful of airports within a few hours' drive that may offer cheaper flights. Explore all viable options, factoring in the cost of parking, gas and potentially a rental car, to find the most affordable fare.
3. Compare round-trip vs. one-way flights
Booking two one-way tickets, rather than a return flight, might land you a better deal.
"I often search two one-way tickets just to make sure I am not missing a deal," says Amanda Festa, an editor at Cheapflights.com. It also gives you more flexible route options. "Mixing and matching airlines (and booking sites and airports) sometimes pays off."
4. Be flexible with dates
Moving the trip by a day or two on either end could save you $100 or more in some cases. A recent search for round-trip flights from Chicago to Houston, flying in on a Friday and out the following Friday, yielded a fare of $303. Departing and returning a day earlier dropped the price to $199.
When possible, delaying your trip by a month or two to avoid peak travel times can net greater savings, especially when venturing overseas. A flight from Chicago to Athens, Greece, for example, will run you at least $1,200 if you fly in July. But fly in September and you can score a round-trip ticket for less than $700.
5. Track fares and set alerts
You could manually monitor flight prices for weeks and still not be sure if you got the best price. Or you could let an algorithm do the work via apps.
Travel app Hopper continuously analyzes flight prices to recommend when you should book your flight. If you set your route and dates, the app will tell you whether to buy or wait and alert you when fares drop. Hopper is free to use, but you'll be charged a $5 commission if you book a ticket through the app. Skyscanner, another travel app, also lets you set fare alerts for specific routes and shows you the cheapest flight options, along with a rating based on price, the number of stops and total travel time with layovers. Both apps are available on iOS and Android devices; Skycanner also has a desktop version.