The Cheapest Full Coverage Car Insurance
NerdWallet compared rates to find the cheapest full coverage insurance companies.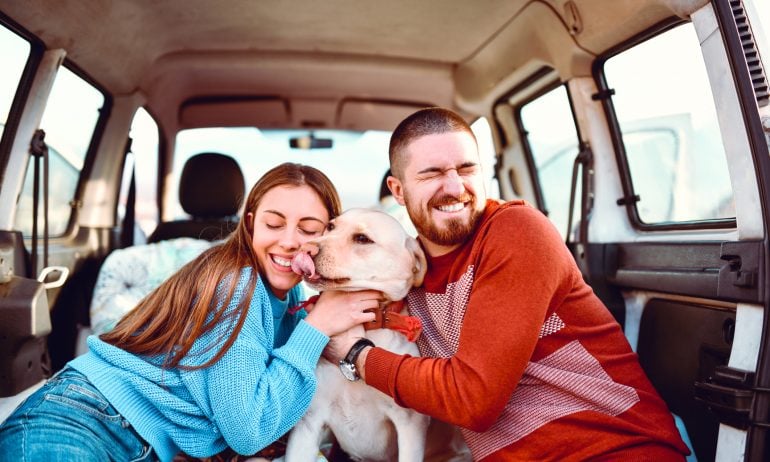 Many or all of the products featured here are from our partners who compensate us. This may influence which products we write about and where and how the product appears on a page. However, this does not influence our evaluations. Our opinions are our own. Here is a list of our partners and here's how we make money.
Full coverage auto insurance covers many situations but can cost more than double the price of minimum-required coverage. That's why it pays to shop around.
Geico has the cheapest full coverage insurance among the country's largest insurers, with an average annual rate of $1,268, or $106 a month, in NerdWallet's analysis.
But which company has the insurance you can get will depend on multiple factors, like your age, location and driving record. To help narrow down your options, NerdWallet looked at average rates among the country's largest insurers, using a variety of profiles.
isn't a specific type of policy, but a combination of coverage types that includes liability coverage and comprehensive and collision insurance. If you have a loan or lease, your lender will likely require the latter two coverage types.
Full coverage auto insurance can be pricey. If you're looking for the cheapest car insurance, period, check out our for state-mandated coverage.
Nationwide, here are average annual prices for full coverage insurance from six of the seven largest car insurance companies:
*USAA isn't ranked because it is available only to active military, veterans and their families.
On average, you can save over $1,000 a year or more by picking the cheapest company available to you instead of the most expensive — and that's only considering six of the seven in the nation. In many cases, going with a small, regional insurer can save you even more.
Although it's one of the largest insurers in the country, Liberty Mutual is not included in our analysis because it does not provide rate data. Average rates reflect a policy with liability, collision, comprehensive and uninsured motorist coverage and other state-required coverage where needed. The sample driver is 40 years old with no moving violations and good credit.
Although Geico has the cheapest average full coverage rates among the country's largest insurers, that doesn't mean it'll have the most affordable price for everyone. You might be able to find cheaper full coverage insurance if you use a local or regional company.
For example, we found that each of the smaller insurers below has cheaper annual rates, on average, than the large insurers in our analysis. We chose these companies based on their low full coverage rates and availability in multiple states.
Here are the average annual rates and state availability for these smaller companies:
Price is likely a major factor when deciding what company to choose, but it shouldn't be the only one.
If you want the cheapest full coverage auto insurance rates without sacrificing customer service, take a look at the below, ranked by average car insurance premium. Keep in mind, not all companies will offer policies in every state.
Your location can have a big effect on how much you pay for full coverage auto insurance. For example, our showed that drivers in Louisiana pay almost three times more for full coverage insurance than drivers in Maine, on average.
To help you find the best cheap full coverage insurance for you, we've listed the cheapest insurer on average in all 50 states and Washington, D.C., below.
Want to see more options? Use our full coverage insurance calculator below to see the top three cheapest full coverage car insurance companies near you.
Among large insurers, Geico has the cheapest full coverage on average for drivers who caused an accident, besides USAA. Out of smaller companies, MMG has the cheapest rates for drivers with the same background, on average.
Drivers with a DUI might want to consider Progressive if they're looking for cheap full coverage car insurance. At $1,959 per year on average, Progressive has the cheapest rates available for nonmilitary drivers out of the nation's biggest insurers.
But remember, a smaller company might save you even more, so it pays to shop around. For example, the average full coverage rate from MMG if you have a DUI is $1,398, about $560 less per year on average than Progressive.
Many drivers don't realize that their credit history can affect their car insurance rates, sometimes drastically.
Insurers use , which look at similar factors as regular credit scores, to determine how likely you are to file a claim. If you have poor credit, you'll often be charged higher insurance rates, whether it's a minimum-required policy or full coverage insurance. California, Hawaii, Massachusetts, Michigan and Washington don't allow insurers to use credit when determining car insurance rates.
However, finding cheap full coverage isn't impossible if you have poor credit. to find the most affordable policy.
Drivers with poor credit who prefer a large insurer may want to consider Geico. The company has the most affordable average rates for drivers with a good driving history and poor credit. Based on our analysis among smaller insurers, Hastings Mutual has the cheapest full coverage for drivers with poor credit.
When you shop for car insurance from different carriers, it's important to compare for the same coverage. Otherwise, you might think you got a good price, only to find that your coverage is lacking when it's time to file a claim.
When comparing full coverage insurance quotes, be sure to:
NerdWallet's auto insurance ratings reward companies for customer-first features and practices. Ratings are based on weighted averages of scores in several categories, including financial strength, consumer complaints, website transparency and affordability. Using our editorial discretion, we also consider customer satisfaction surveys. These ratings are a guide, but we encourage you to shop around and compare several insurance quotes to find the best rate for you. NerdWallet does not receive compensation for any reviews. Read our .
NerdWallet averaged rates based on public filings obtained by pricing analytics company Quadrant Information Services. We examined rates for 40-year-old men and women for all ZIP codes in any of the 50 states and Washington, D.C. Although it's one of the largest insurers in the country, Liberty Mutual is not included in our rates analysis due to a lack of publicly available information.
In our analysis, "good drivers" had no moving violations on record; a "good driving" discount was included for this profile. Our "good" and "poor" credit rates are based on credit score approximations and do not account for proprietary scoring criteria used by insurance providers. These are average rates, and your rate will vary based on your personal details, state and insurance provider.
Sample drivers had the following coverage limits:
In states where required, minimum additional coverages were added. We used the same assumptions for all other driver profiles, with the following exceptions:
We used a 2018 Toyota Camry LE in all cases and assumed 12,000 annual miles driven.