How Much Is Community College?
Community college tuition and fees cost $3,800 on average for the 2021-2022 academic year, according to the College Board.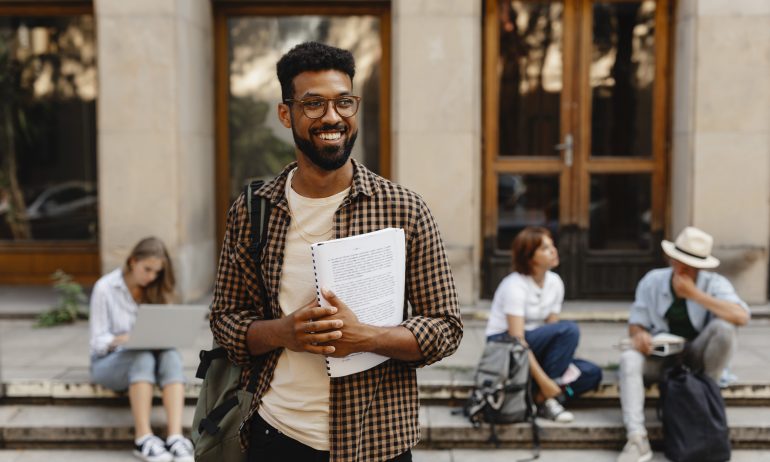 Many or all of the products featured here are from our partners who compensate us. This influences which products we write about and where and how the product appears on a page. However, this does not influence our evaluations. Our opinions are our own. Here is a list of our partners and here's how we make money.
Community college tuition and fees for local residents cost $3,800 on average for the 2021-2022 academic year, according to the College Board's report Trends in College Pricing and Student Aid 2021. When accounting for books, room and board, transportation and other expenses, the average annual total cost of attending community college was estimated to be $18,830.
Local residents are considered "in-district." This designation means they tend to pay less than nonresident students who attend a college outside their district. This pricing functions similarly to in-state designations for traditional four-year colleges.
If you live outside a community college's district, you may have to pay higher tuition. You can typically find in-district boundaries on the community college's website.
The cost of community college can vary widely from state to state. For the 2021-2022 academic year, Vermont had the highest average community college tuition with an annual cost of $8,600, including fees. On the other hand, the tuition and fees at community colleges in California were the lowest at $1,430.
California is also one of at least 23 states with free community college programs. Students in these states usually have to meet eligibility requirements such as residency, income, prior education and age.
How to pay for community college
Paying for community college can call for the same combination of scholarships, grants and student loans as paying for a four-year college. The biggest difference is that it can be much cheaper, particularly since many programs at community colleges can be finished in two years to earn an associate degree. It can also be a less expensive path to transferring and completing a bachelor's degree at a four-year school.
Tuition at public and private four-year colleges is, on average, much higher than the tuition charged by community colleges. In-state tuition and fees at public four-year schools were $10,740 for the 2021-2022 academic year, according to the College Board. At private four-year schools, they were $38,070.
All students should submit the Free Application for Federal Student Aid, or FAFSA. This form gives you access to federal, state and school-based aid, including grants, federal loans, scholarships and work-study programs.
You don't have to make any final decisions about attending school to submit the FAFSA. Complete the application and add schools you may be thinking about. You can always submit your results to additional schools later.
Accept all grant aid first since you don't have to repay the amount you're awarded. Grant aid typically covers the average cost of tuition and fees at two-year institutions, according to the College Board. Students received an estimated $4,460 each in the 2021-2022 academic year, the College Board found.
Spot your saving opportunities
See your spending breakdown to show your top spending trends and where you can cut back.