How Much Does Law School Cost?
A law degree will potentially cost you more than $130,000 in tuition and fees alone.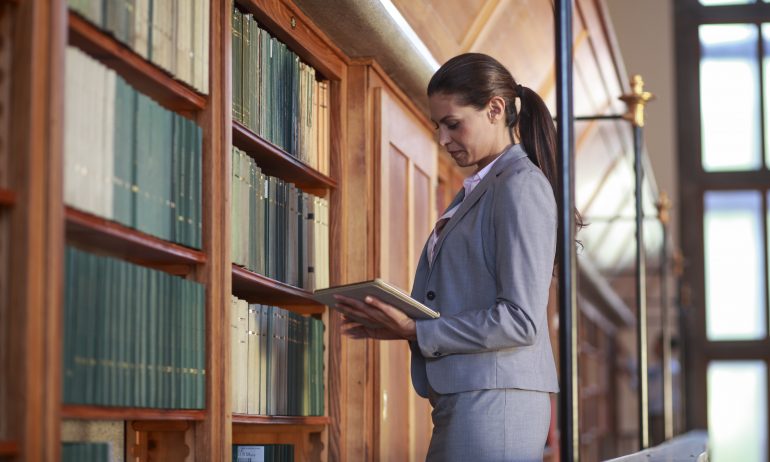 Many or all of the products featured here are from our partners who compensate us. This may influence which products we write about and where and how the product appears on a page. However, this does not influence our evaluations. Our opinions are our own. Here is a list of our partners and here's how we make money.
Law school cost roughly $44,600 per year in tuition and fees in 2019, according to an analysis of full-time tuition data from the American Bar Association.
That means you could pay more than $130,000 for a three-year law program — before accounting for costs like living expenses.
If you're facing that potential price tag, make sure you have a plan to that minimizes student debt. If you do need to borrow, find the for you.
Different factors can affect the average law school tuition cost of $44,600. Here is the average tuition for categories of law schools in 2019, according to Law School Transparency, a nonprofit focused on consumer advocacy and public education:
You'll also pay a premium to attend specific law schools. Here's how much some top-tier law programs estimate their tuition costs to be for the 2020-21 academic year:
Keep in mind that those higher price tags still don't include additional costs a law student could have, such as books, room and board, and health insurance. For example, Yale estimated that a law student could spend roughly $26,000 on such expenses, bringing its total annual cost of attendance to about $92,000.
Nationally, living expenses for students who lived on or off-campus rather than at home averaged $22,380 in 2019, according to ABA data.
Those annual law school costs may seem daunting. But you likely won't pay that full "sticker" price; only about a quarter of law students did in 2018-19, according to Law School Transparency.
Law schools may reduce your costs by awarding financial aid like grants and , often based on merit. Be sure to use money like this — which you don't have to repay — before turning to student loans to cover any remaining expenses.
Student loans are a necessity for many law students, and the in 2015-16 was $145,500, according to the most recent data from the National Center for Education Statistics. If you need to borrow for law school, consider federal loans before private options.
Federal loans are eligible for , including Public Service Loan Forgiveness. They also have options that private loans lack, like letting you make payments based on your income. You may need or want such benefits depending on your career path and .
If you enter a public service career, your school or state may offer a , or LRAP, as well to help with your loan payments.