Are Student Loan Debt Relief Services Legit?
You never have to pay for legit student loan help no matter how real a company seems.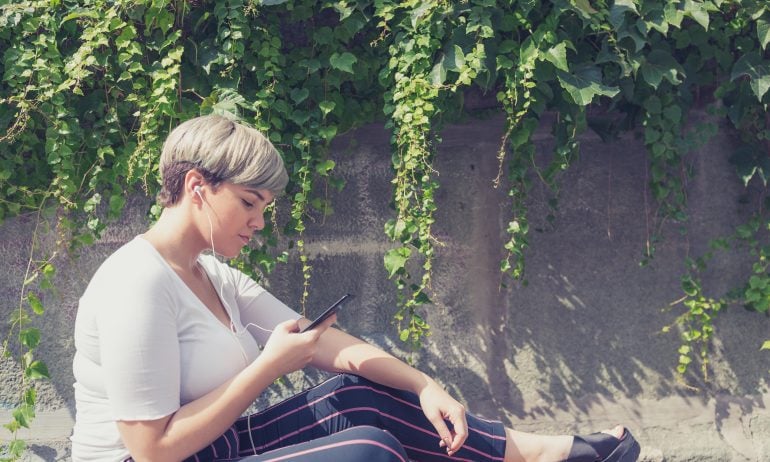 Many or all of the products featured here are from our partners who compensate us. This influences which products we write about and where and how the product appears on a page. However, this does not influence our evaluations. Our opinions are our own. Here is a list of our partners and here's how we make money.
Let's say you can't make your student loan payment and you're looking for help. You find a debt relief services company through an advertisement that says it will help you, but you're not sure if it's legit.
It demands money upfront.

It promises immediate relief.

It pressures you to sign up.
Some of the companies may take your money and disappear, and many others may deliver what they promise in exchange for your money. But that's a scam too: You never have to pay for legit student loan help.
"Regardless of whether they called themselves 'innovative' or a 'tech company,' if someone is charging you any amount of money to enroll in a federal right or protection or benefit, that is a scam," says Seth Frotman, executive director of the Student Borrower Protection Center, a Washington, D.C.-based nonprofit also included in our roundup below.
Don't be misled by an official-sounding name like "Student Advisory Board" or a .org website. Student loan debt relief scammers change names frequently and often mimic the names of government agencies or well-established nonprofit advisors.
Your best bet is always to try to consolidate your loans, enroll in a new repayment plan or pursue forgiveness on your own. Your servicer or lender are the best first place to start. If you do need additional help, look for nonprofit groups that never charge a free for advice or assistance.
To help you navigate what's legit and what's not in the student loan assistance industry, here's a roundup of the companies borrowers are searching for. We've identified legitimate companies and organizations with a history of borrower service with no strings attached.
Is American Student Loan Advocates legit?
Is Edfinancial Services legit?
Is Federal Document Assistance Center legit?
Is FedLoan Servicing legit?
Is The Institute of Student Loan Advisors legit?
Is National Student Debt Forgiveness Center legit?
Is the National Student Legal Defense Network legit?
Is Premier Student Loan Center legit?
Is Riverwalk Debt Solutions legit?
Is Summer student debt company legit?
Is Student Debt Relief Group legit?
Is Student Loan Borrower Assistance Project legit?
Is Student Loan Help Group legit?
Is Student Loan Solutions legit?
Is the Student Borrower Protection Center legit?
Is U.S. Student Loan Center legit?
Where to get student loan help
Here are some vetted student loan help resources to consider for information, advice or both; they are established organizations with verified histories:
| Student loan help resource | |
| --- | --- |
| | Advice on repayment plans, forgiveness programs and dispute resolution. |
| | Comprehensive information on options for student loan borrowers. |
| | Advocacy on behalf of all borrowers to influence policy. |
| | Complete financial review for struggling borrowers, which can include advice on student loan options and plans for dealing with other debt. |
| | Advice on repayment plans, help with paperwork and budget counseling. |
| | Information for student loan borrowers and an attorney directory. |
Many of these organizations offer advice for free. In some cases, you may need to pay a fee, as with a certified nonprofit credit counseling agency or if you hire an attorney.
Spot your saving opportunities
See your spending breakdown to show your top spending trends and where you can cut back.