What Happens to Student Loans When You Drop Out
Even if you drop out of college, you still have to repay student loans.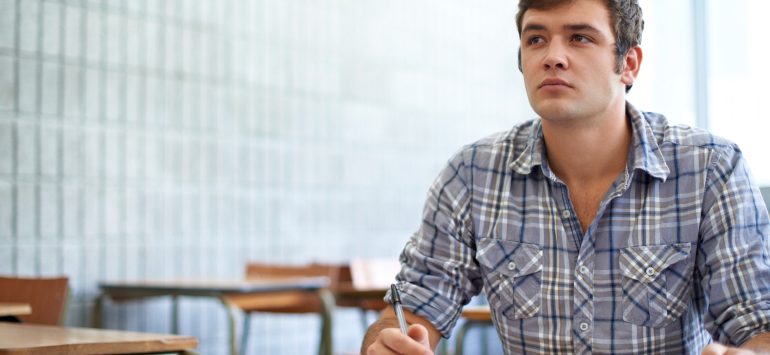 Many or all of the products featured here are from our partners who compensate us. This influences which products we write about and where and how the product appears on a page. However, this does not influence our evaluations. Our opinions are our own. Here is a list of our partners and here's how we make money.
If you took out student loans to pay for college but didn't finish school, the debt doesn't disappear.
Dropping out for any reason starts the clock on your loans. When the six-month grace period after leaving school is over, your first student loan bill will arrive.
Not completing college means you're more likely to suffer a student loan default compared with degree earners, according to a 2018 report by the Brookings Institution.
Here are five ways to pay off student loans if you didn't finish school.
Get accurate refinance options in just 2 minutes with Credible
Compare pre-qualified rates from multiple lenders with no impact to your credit score.
1. Shave interest costs where you can
Don't ignore your loans during your grace period. Why? Unless you have only subsidized federal loans, the amount you borrowed has been accruing interest since you first borrowed it. That interest will capitalize, or be added to your principal balance, when your grace period ends and your loan enters repayment.
Instead, if you use your grace period to pay off your accrued interest and start making frequent payments — as little as $20 a week — you'll begin reducing your balance, rather than paying more toward interest.
Another way to save on interest: Put your loans on autopay. Typically, that will reduce your rate by a quarter of a percentage point. It adds up.
If you can't make payments yet, start by figuring out exactly where your loans stand. Make sure you know your student loan servicer — that's the company that manages your payments. Then find out exactly how much you owe, your interest rates and when payments begin.
2. Find a more flexible repayment plan
Leaving school without a degree can make it harder to find a well-paying job. If you're having trouble affording your federal loan payments, consider an income-driven repayment plan. It can provide relief by lowering your monthly payments and spreading them out over 20 or 25 years. Plus, the government will forgive any balance remaining at the end of your new term. You can apply for an income-driven plan through your servicer.
If you have private loans and can't make the minimum payment, ask your lender about your options. Accredited financial counselor, educator and coach at Youth Smart Financial Education Services Roslyn Lash suggests creating a budget and showing that you can't afford all your payments, then asking your lender if it can reduce your interest rate.
3. Consider refinancing your debt
If you can make payments in full every month, consider refinancing to save money and pay off your debt faster. Refinancing consolidates your federal and private debt into a new private loan. But, if you refinance federal loans, you give up income-driven repayment options and forgiveness opportunities.
Compare rates from several lenders before applying. To refinance, you'll need a steady income and a credit score at least in the high 600s.
4. Exploit the skills you learned in school
College may not have panned out, but it probably helped you hone soft skills like teamwork or problem-solving. These skills can help you improve your earning potential, even if you can't find your ideal job right out of school.
Start by identifying the skills you have and the ones you need to be successful in your chosen field, then seek out ways to fill in the gaps. That could mean getting a mentor, looking into massive open online courses or taking advantage of training programs at your company, says Hannah Morgan, a job search strategist and founder of CareerSherpa.net.
"There's nothing that says employees can't start a brown-bag lunch and work together to help each other learn skills," she says.
If you're not earning as much as you need to make your payments — or you want to pay down your loans faster — consider taking on a side job that you can do remotely with relatively little time.
"The gig economy is exploding right now," says Austin Lewis, a certified financial planner and founder of Rooted Financial Planning. Lewis notes that over half of his clients have multiple income streams. "You can drive for Uber and Lyft, you can do TaskRabbit. There's so many gig-economy jobs emerging that you almost don't need a full-time job."
What to do if you can't afford any student loan payments
If you can't afford to make monthly payments, student loan deferment can be a useful tool while you figure out your finances. Deferment lets you temporarily stop making payments, and interest won't accrue on certain federal student during your break.
If you don't qualify for a deferment, student loan forbearance can also alleviate some financial pressure by letting you pause or lower payments. But interest will continue to accrue during forbearance, so consider paying the interest even while you're not making regular payments.
Spot your saving opportunities
See your spending breakdown to show your top spending trends and where you can cut back.